Prima che conoscessimo serie tv come The Walking Dead, Breaking Bad, The Big Bang Theory e tutte le altre con cui siamo in fissa adesso, c'era un altro tipo di serie tv che riempiva le nostre vite: quelle di Disney Channel! Brevi come una sitcom, dalla trama talvolta ripetitiva, ma sempre divertente. Solitamente la protagonista era una ragazza (o un ragazzo) speciale per qualche motivo che doveva affrontare la vita di tutti i giorni e che aveva un gruppo di amici fedeli ed una famiglia unita. Venivano prodotti gadget ispirati a queste serie e venivano realizzate bellissime soundtrack che compravamo e adoravamo.
Negli anni della fanciullezza abbiamo apprezzato questi prodotti creati specificatamente per ragazzi, che trattavano i problemi e le tematiche adolescenziali e che sapevano intrattenerci e farci ridere come matti. Vi sembrerà assurdo ma da quei giorni di spensieratezza sono passati molti anni e siamo diventati adulti.
In questo Venerdì Vintage, dunque, voglio fare un'operazione nostalgia e parlarvi delle serie tv di Disney Channel per cui impazzivamo da piccoli!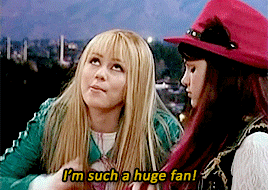 Scoprirete che in alcuni casi il vostro amore per queste serie già preannunciava le serie tv che avreste seguito da grandi : vi piaceva Phil dal futuro e adesso per caso siete fan di Doctor Who? Amavate Buona Fortuna Charlie o Lizzie McGuire e adesso seguite Modern Family? Vi piaceva Hannah Montana ed adesso siete fan di Glee? Vedete? Era già tutto scritto! Tra l'altro in alcune serie abbiamo conosciuto attori che avremmo rivisto cresciuti nelle serie che amiamo, in film o sui palchi più prestigiosi d'America quindi fate attenzione!
1 Lizzie McGuire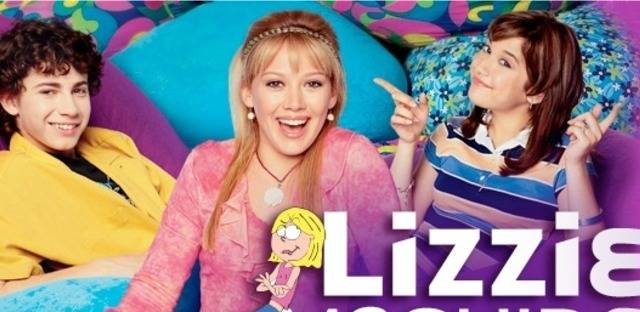 La serie che ha fatto conoscere al mondo l'astro nascente di Hilary Duff! Lizzie era una dolce e simpatica ragazzina, che doveva affrontare le difficoltà tipiche dell'età adolescenziale. A rendere speciale e più vivace la serie era il fatto che la protagonista avesse un alter ego in versione cartone animato che commentava le sue disavventure ed esprimeva i suoi sentimenti più profondi. La simpatica Lizzie poteva sempre contare sull'amicizia di Miranda e Gordo, i suoi best friends pronti ad appoggiarla in qualsiasi cosa e a difenderla da Kat, la sua acerrima nemica. Come in ogni show di Disney Channel che si rispetti, Lizzie viveva in una famiglia splendida con una mamma che la metteva sempre in imbarazzo ed un fratello pestifero. Tutti avranno visto il film dedicato alla serie, Lizzie McGuire – da liceale a Popstar, ma eravate a conoscenza di uno spin-off dedicato a Stevie, la sorella di Miranda, interpretata da Selena Gomez?