In questi ultimi giorni l'attenzione sembra essere puntata tutta su El Camino, il film sequel della serie tv Breaking Bad che ha come protagonista Jesse Pinkman, interpretato da Aaron Paul. L'attore è stato intervistato insieme al creatore del film e della serie Vince Gilligan (potete trovare la parte dell'intervista con lui cliccando qui) da The Hollywood Reporter.
Nell'intervista si parla ovviamente e principalmente di Jesse Pinkman, un ruolo che ha avuto un inaspettato destino. Come è ormai noto, infatti, Jesse doveva essere un personaggio presente solo nella prima stagione di Breaking Bad, e morire alla fine di questa. Le cose sono cambiate grazie anche alla forte intesa che si era creata tra Aaron Paul e Bryan Cranston e il personaggio non solo è rimasto in vita fino alla fine, ma è anche il protagonista del film sequel. L'attore Aaron Paul ha parlato del suo addio al personaggio dopo la serie: «Ho amato davvero Jesse. Lo conosco meglio di chiunque altro, ed è stato davvero difficile appendere le scarpe al chiodo e andare via. Credevo fosse un addio, e mi stava bene».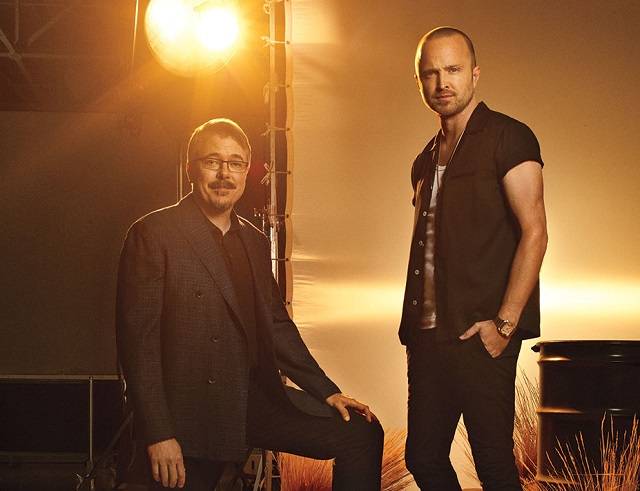 Nel 2018 Aaron ha ricevuto un'inaspettata chiamata da Vince Gilligan mentre l'attore girava la serie The Path, e gli ha parlato dell'idea del film su Jesse Pinkman. «Come chiunque altro sul pianeta, penso che Vince e il resto degli scrittori abbiano fatto davvero un ottimo lavoro con il finale di Breaking Bad, perché incasinare tutto?». Aaron Paul ricorda il suo primo pensiero dopo la notizia, e poi aggiunge: «Ma stiamo parlando di Vince. Lo seguirei anche in mezzo al fuoco. Mi fido così tanto di lui. Farei qualunque cosa mi chieda». Dopo pochi mesi Aaron è tornato ad Albuquerque per girare il film.
È stato così facile per me tornare mentalmente ed emotivamente da Jesse, perché ho vissuto e respirato tutto ciò che ha passato e poi, onestamente, mi sembra come se una parte di me abbia passato le stesse cose. Tutto ciò che ho fatto è stato solo memorizzare quelle parole e poi recitarle quando urlavano 'azione'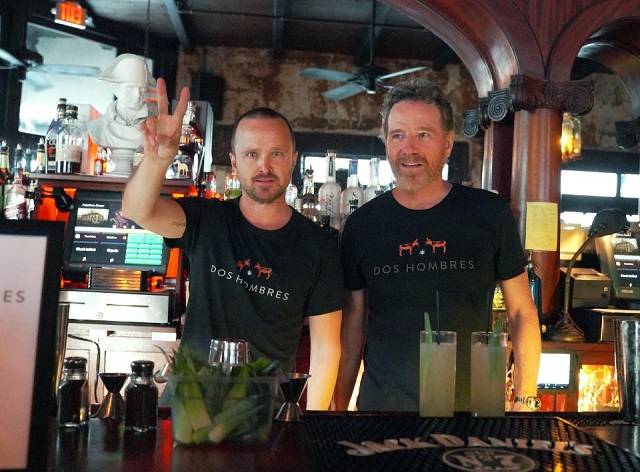 Aaron Paul ha anche parlato del suo rapporto con Bryan Cranston. I due, dopo aver condiviso l'avventura televisiva, hanno mantenuto rapporti stretti, e ultimamente hanno creato un mezcal chiamato Dos Hombres.
Siamo diventati molto amici, e sapevamo che non avremmo potuto più fare qualcosa insieme sullo schermo a meno che non fosse qualcosa legato a Breaking Bad. Una sera eravamo a mangiare sushi a New York, e lui fa 'Cosa pensi che potremmo fare?', e io 'Beh, penso sia troppo presto pensare a un progetto televisivo insieme, ma potremmo entrare nel business degli alcolici'. Lui rise, e io 'No, sono serio. Che ne pensi di un mezcal?'
La presenza di Bryan Cranston nel film è ancora incerta, ma sappiamo che ci saranno oltre 10 personaggi che abbiamo già visto nella serie. Ora dobbiamo solo aspettare l'11 ottobre per toglierci ogni dubbio, sperando che il film riesca a darci tutte le risposte di cui abbiamo bisogno.