Stilare una classifica dei migliori episodi di Lost è tutt'altro che cosa agevole. Eppure, ci sono alcune puntate in cui il livello del racconto si è alzato clamorosamente e che ci hanno lasciato dentro un segno indelebile. Eccole, elencate in ordine crescente. Secondo voi chi avrà meritato il primo posto?
13) Il salmo 23
Decimo episodio della seconda stagione, Il salmo 23 ripercorre il percorso di riscatto di Mr. Eko, una delle figure più intriganti di Lost. I suoi inizi, i traffici illegali e la svolta positiva della sua vita. Un percorso toccante e coinvolgente che non manca di far riflettere sulla fede e sul senso di colpa, a volte insuperabile, che rischia di divorarci.
12) La caccia
Episodio 1×04 Locke-centrico. Scopriamo parte del suo passato e il misterioso segreto che nasconde. In una sola puntata si riesce a sintetizzare tutta la frustrazione ma anche l'ostinazione e la determinazione di un uomo che farà della fede nell'Isola il suo unico credo.
11) Orientamento
Il terzo episodio della seconda stagione offre uno sguardo ancora più particolare sulle vicissitudini di John mentre dall'altro lato dell'Isola i colpi di scena non mancano. La grandiosa interpretazione di Henry Ian Cusick (Desmond) gli varrà la conferma come personaggio ricorrente. E per fortuna: uno dei migliori episodi lo vede infatti assoluto protagonista…
10) Casa dolce casa
I tre episodi che chiudono la season 4 (prima parte, seconda e terza) di Lost rappresentano sicuramente un crescendo straordinario di intensità e uno dei finali migliori di stagione. Nell'ultimo in particolare, il sacrificio di Sawyer, l'amore di Ben e lo spostamento dell'Isola sono momenti indimenticabili. Emotivamente e concettualmente un piccolo capolavoro.
9) Pilot
Impossibile escludere da questa lista l'episodio che apre Lost e ha dato avvio a una delle serie più seguite di sempre. Un episodio capace di far appassionare fin da subito e di intrigare come pochi. Imperdibile.
8) Esodo
Episodio finale della prima stagione in cui si ripercorrono le ore precedenti allo schianto. Sull'Isola intanto la tensione raggiunge il culmine con l'apertura della botola, pronta a svelare il suo misterioso contenuto. Un crescendo eccezionale scandito anche emotivamente dal parallelismo tra la scomparsa di Aaron e quella di Walt.
7) Ab Aeterno
La meravigliosa storia di Richard Alpert che ci catapulta nell'Ottocento nelle Isole Canarie. Una storia di amore, perdita, riscatto. E le eterne forze del bene e del male pronte a contendersi la sua anima. In questa 6×09 anche la spiegazione da parte di Jacob del significato dell'Isola, tassello fondamentale in vista del finale.
6) Uomo di scienza, uomo di fede
La toccante storia di Jack e del miracoloso intervento a Sarah si accompagnano al disvelamento del contenuto della botola. Una opening fantastica con Make Your Own Kind of Music in sottofondo che anticipa i concetti dominanti della seconda stagione: ragione e fede, l'incontro-scontro tra Jack e Locke.
5) Si vive insieme, si muore soli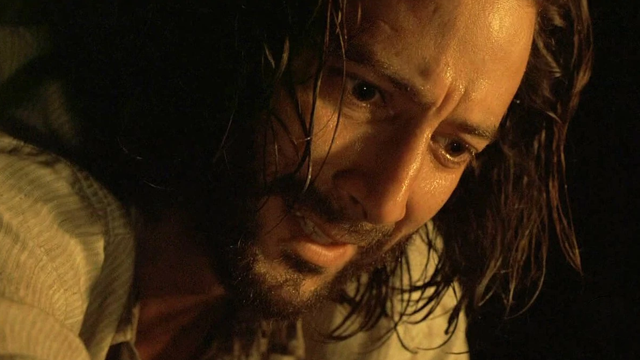 Flashback sull'avventurosa vita di Desmond e sul suo arrivo sull'Isola che ci permette di apprezzare il personaggio e iniziare a entrare nella sua mente. Fondamentale alla luce di quello che, qualche tempo dopo, rappresenterà uno degli episodi migliori di sempre. In questa puntata anche indizi clamorosi sull'identità degli Altri.
4) L'incidente
In tutti i flashback vediamo la costante presenza di Jacob, il "tocco" col quale sceglie, nel momento di maggiore tragicità, i candidati, dando loro la possibilità di un riscatto. Ma è soprattutto nel meraviglioso finale e nell'eroismo di Juliet che questa 5×17 si arricchisce di poesia.
3) Attraverso lo specchio (prima e seconda parte)
Episodio intensissimo in cui trova compimento il destino di Charlie. Anche in questo caso tensione crescente fino a esplodere nell'impensabile cliffhanger. Non l'unico a dire il vero. Nei flashforward che si alternano possiamo apprezzare il crescente declino psicologico di Jack che si conclude nel grido disperato "We have to go back!" rivolto a Kate.
2) La fine
Un finale, per quanto controverso, assolutamente imprescindibile e carico di emotività. Il compimento di un percorso umano che è sempre stato al centro della narrazione e ora trova realizzazione piena nell'incontro e nella riscoperta dell'amore. Per prepararsi a ricordare e ad andare avanti.
1) La costante
Universalmente riconosciuto, a ragione, come il miglior episodio di Lost. Costruzione d'intreccio straordinaria, con l'alternanza tra linee temporali diverse e un'idea di fondo assolutamente geniale trasposta alla perfezione grazie alla maestria degli interpreti. L'amore di Desmond e Penny come costante assoluta in un mondo di variabili. Capolavoro.