Tra mostri di fumo, viaggi nel tempo, un'isola misteriosa e un progetto segreto, non sono molte le possibilità di incrociare sul nostro cammino telefilmico una serie tv come Lost. Ricordo ancora quando, in quel lontano 2004, ho conosciuto questa perla rara. Ho gioito e sofferto e ammetto senza scrupoli di aver amato alla follia il finale! Divento quindi particolarmente prevenuta quando sento persone fare paragoni con altre serie tv. Un po' come capita per la maggior parte dei fan.
Eppure il vuoto può essere riempito e i modi sono due: vedere Lost in un loop continuo o esplorare il panorama televisivo per trovare un erede.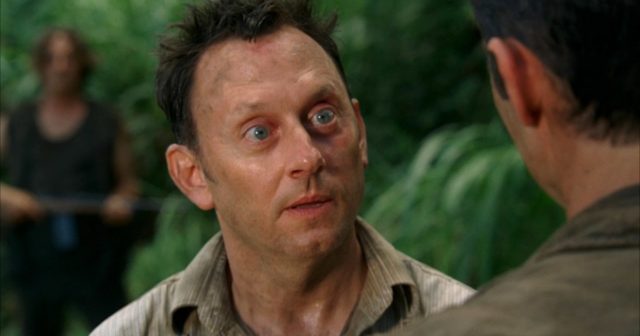 Ma quali potrebbero essere i criteri necessari perché uno show possa considerarsi l'erede di Lost?
La serializzazione. Anziché affrontare "il mostro o il mistero della settimana", Lost presenta un epico arco narrativo che si protrae per ben sei stagioni. Ogni episodio utilizza così espedienti tecnici come cliffhanger e flashback per creare una tela immensa e legata insieme. Per questo motivo vedendo Lost sembra di guardare un film che ci tiene incollati alla sedia in attesa del prossimo colpo di scena.
La coralità. Lost non sarebbe niente senza i suoi personaggi. Al di là dei misteri e della mitologia, sono i legami tra i Sopravvissuti (e non solo) il vero fulcro della storia e il finale rappresenta dunque la degna conclusione di questo ritratto dell'animo umano.
Il mistero. Con i personaggi al centro, il mistero rappresenta la cornice perfetta per raccontare la storia. Domande e teorie sono state la linfa vitale di Lost, nel corso della sua trasmissione.
La mitologia. Lost ha creato un vero e proprio mondo. Con le sue regole, i suoi dogmi e le sue figure mistiche. L'Uomo Nero e Jacob sono diventati delle vere e proprie icone della serialità.
Ecco quindi 5 serie tv che potete trovare su Netflix e che forse, ma solo forse, potreste vedere per compensare un pochino il vuoto lasciato da Lost.
1) THE 100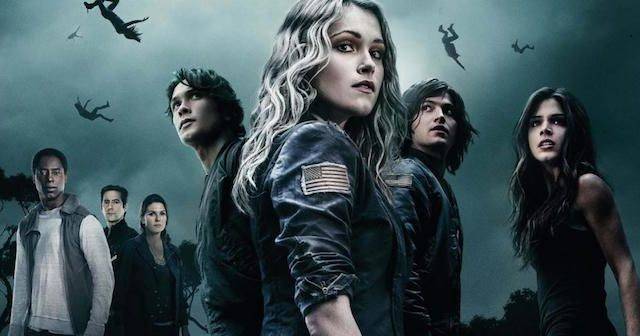 The 100 ha luogo 100 anni nel futuro, quando la Terra è stata ormai abbandonata a causa di esplosioni nucleari e e della conseguente radioattività. I sopravvissuti vivono quindi su una nave spaziale, l'Arca, in orbita intorno al pianeta in attesa di poter tornare a casa, ma la nave non potrà durare per sempre. Per questo motivo vengono mandati sulla Terra 100 ragazzi sacrificabili, per vedere se il pianeta è finalmente abitabile.
Nella serie tv, che di teen ha solo i protagonisti, vige la legge del più forte: non c'è spazio per i sentimentalismi e la crudezza di un mondo distrutto e spezzato non risparmia nessuno. Nelle foreste e nei deserti radioattivi la protagonista, Clarke, e gli altri ragazzi si muovono alla ricerca di un posto da poter chiamare casa e ben presto scopriranno di non essere soli.
Come in un romanzo di formazione, nessuno dei protagonisti conclude una stagione con lo stesso carattere che aveva all'inizio (proprio come in Lost). Al contrario, tutti raggiungono uno status nettamente diverso da quello che avevamo imparato a conoscere.