Lost. Semplicemente una delle più grandi serie tv della storia. Iconica, visionaria, rivoluzionaria. Ma senza un cast all'altezza nemmeno questo mastodontico prodotto avrebbe avuto lo stesso successo che ha poi ottenuto. Se ciò è infatti stato possibile, si deve anche all'eccezionale gruppo di attori che hanno recitato nello show: perfettamente in parte, estremamente convinti e dotati di un forte carisma.
Convivere col peso di aver interpretato personaggi così immortali e iconici non è però semplice: alcuni degli ex interpreti dello show sono infatti rimasti incastrati nel personaggio che più li ha resi celebri e si sono allontanati dalle scene, altri sono invece riusciti a reinventarsi e sono stati assunti in altre produzioni filmiche e seriali.
Quindi, cari lettori, allacciate le cinture, oggi vi raccontiamo che fine hanno fatto gli attori di Lost.
Matthew Fox: da Lost fino al ritiro dalle scene
Parliamo dell'interprete che probabilmente è il vero protagonista morale della serie: Matthew Fox con Jack Shepard ha ottenuto il ruolo della vita, una parte talmente iconica da risultare insuperabile. L'attore infatti, dopo la fine di Lost, non ha avuto molta fortuna nel settore. A seguito della partecipazione a film come Alex Cross – La memoria del killer, Emperor, World War Z, Extinction – Sopravvissuti e ad alcuni ruoli teatrali, Fox (che nel frattempo ha anche avuto qualche guaio con la giustizia) ha scelto di uscire di scena, prendendosi una lunga pausa dalla recitazione a partire dal 2015.
Jorge Garcia
Sapevate che il personaggio di Hurley inizialmente non era previsto in quel di Lost e che fu creato appositamente su Jorge Garcia? Tuttavia l'amatissimo attore, dopo la sua interpretazione di Hugo non ha avuto una carriera particolarmente scintillante. Dopo essere apparso in un episodio di How I Met Your Mother dove interpretava il "Blitz", personaggio "maledetto" (strana coincidenza, vero?) e destinato a perdersi sempre i momenti migliori delle serate, Garcia ebbe una grande occasione con Alcatraz, ma a seguito di una prima stagione non convincente la serie fu presto cancellata. L'interprete ha comunque continuato a lavorare al cinema e in televisione e ha preso poi parte a Hawaii Five-0 dove ha recitato a fianco di, pensate un po', Daniel Dae Kim (Jin di Lost).
Josh Holloway
Il bello e tenebroso per eccellenza di Lost dopo la chiusura della serie ha continuato ad essere scritturato in produzioni filmiche (ricordiamo la sua partecipazione a Mission: Impossible – Protocollo fantasma, Il potere dei soldi e Sabotage) e seriali senza tuttavia sfondare ed entrare nell'immaginario collettivo così come aveva fatto con il personaggio di Sawyer. Dopo la ben più famosa serie della ABC, infatti Josh Holloway ha partecipato a Intelligence, serie action/fantascientifica cancellata però subito dopo il rilascio della prima stagione. Rimanendo in ambito fantascientifico Holloway ha poi partecipato a Colony tra il 2016 e il 2018. Oggi l'attore continua a recitare e sarà parte della terza stagione di Yellowstone al fianco di Kevin Costner.
Evangeline Lilly: da Lost al successo sul grande schermo
Evangeline Lily, interprete della tosta e coraggiosa Kate Austen, ha mantenuto la propria aurea di celebrità anche dopo aver abbandonato l'sola una volta per tutte, rivestendo ruoli in due dei più famosi franchise cinematografici degli ultimi anni. L'attrice, come risaputo, ha infatti partecipato a due film della trilogia de Lo Hobbit nei panni dell'elfa Tauriel (personaggio in realtà non molto apprezzato dai fan di Tolkien) e al Marvel Cinematic Universe in cui impersona Hope van Dyne, anche note con l'identità di Wasp a fianco dell'Ant-Man di Paul Rudd. Nel 2020 l'attrice è stata al centro di una polemica a causa del suo sminuire la gravità della pandemia globale, salvo in un secondo momento scusarsi per le proprie parole.
Terry O'Quinn
Che quello di John Locke, l'uomo di fede per eccellenza, sia stato il suo ruolo più iconico non c'è dubbio, ma Terry O'Quinn anche dopo la fine di Lost ha continuato a lavorare in numerosissime produzioni seriali. Ha recitato in alcuni episodi della già citata Hawaii Five-0, in 666 Park Avenue, Secrets and Lies, fino alla più famosa The Blacklist e nel conseguente spin-off The Blacklist: Redemption (cancellato dopo una sola stagione), in Patriot e infine in Castle Rock, la serie basata sull'universo condiviso nato dalla penna di Stephen King. L'attore parteciperà poi alla serie Netflix Pieces of Her un thriller dalle tinte fosche basato su un romanzo.
Naveen Andrews
Il talentuoso attore britannico, distintosi per aver interpretato l'ex torturatore e addetto alle telecomunicazioni Sayid Jarrah in Lost, ha continuato la propria carriera in ambito seriale. Andrews ha interpretato Jafar in C'era una volta nel Paese delle Meraviglie, spin-off di Once Upon a time cancellato dopo una sola stagione. Successivamente l'attore ha vestito i panni dell'ambiguo Jonas di Sense8, la visionaria serie tv delle sorelle Wachowski, per poi approdare nello show investigativo Instinct.
Daniel Dae Kim: da Lost a Hawaii Five-0
Se c'è un membro nel cast di Lost che ha davvero amato girare alle Hawaii questo è sicuramente Daniel Dae Kim.
L'interprete di Jin Kwon si è infatti talmente tanto innamorato degli scenari dell'isola da decidere di traferirsi a Honolulu insieme a moglie e figli sin dal 2004 e in seguito recitare in Hawaii Five-0 in cui, dal 2010 al 2017, ha interpretato Chin Ho Kelly, il protagonista dello show. In seguito l'uomo è divenuto produttore dell'acclamata The Good Doctor e ha recitato nel remake di Hellboy nel 2019. Nel 2021 doppia il personaggio di Benja in Raya e l'ultimo drago, l'ultimissimo classico Disney.
Yunjin Kim
Dopo aver recitato in Lost, Yunjin Kim ha continuato a recitare sia in Corea del Sud che negli Stati Uniti d'America. La donna ha infatti preso parte ad alcune pellicole coreane tra il 2010 e il 2014 per poi ridedicarsi a produzioni seriali: da un lato troviamo Mistress, basata sulle storie di quattro donne e sulle loro illecite relazioni amorose, dall'altro lato il drama coreano Miss Ma – Boksu-ui yeosin, liberamente tratto da alcuni gialli di Agatha Christie che vedevano protagonista Miss Marple
Emilie de Ravin
Non si può certo dire che Emilie de Ravin dopo Lost sia sparita dalle scene, ma di certo non ha avuto una carriera sfolgorante. Oltre che per il ruolo di Claire Littleton, l'attrice è nota al pubblico per aver recitato la parte di Belle in Once Upon a Time, sempre della ABC, e per aver preso parte a Remember Me, pellicola romantica che la vede recitare a fianco di Robert Pattinson, e ad alcuni film indipendenti compreso The Submarine Kid, dove ha conosciuto il regista Eric Bilitch che sarebbe divenuto suo marito e padre dei suoi due figli.
Henry Ian Cusick
Forse gli sarà mancata l'occasione per ottenere un ruolo da protagonista assoluto, ma Henry Ian Cusick, amatissimo dai fan per il suo Desmond Hume, ha, nel corso degli anni, recitato in moltissime serie tv. Tra i ruoli di maggior spicco di Cusick troviamo quello di Stephen Finch in Scandal (2012), quello di Marcus Kane nella fantascientifica The 100 (2014), quello del dottor Jonas Lear in The Passage (2019), e ora in quello di Russ Taylor nel remake di MacGyver.
Dominic Monaghan
Dopo Lost Dominic Monaghan, già noto per il suo ruolo di Meriadoc Brandibuc nella trilogia de Il Signore degli Anelli, recita in film come X-Men Origins: Wolverine e Pet. Da grandissimo amante della natura quale è, nel 2013 conduce e partecipa personalmente alla serie documentaristica Wild Things with Dominic Monaghan (in italiano Il Signore degli Insetti), in cui gira per il mondo alla ricerca di animali particolari ed esotici. Tra le sue altre comparsate troviamo le serie The Unknown, The Hundred Code, Quantum Break e Bite club.
Michael Emerson: da un Emmy per Lost fino a Person of Interest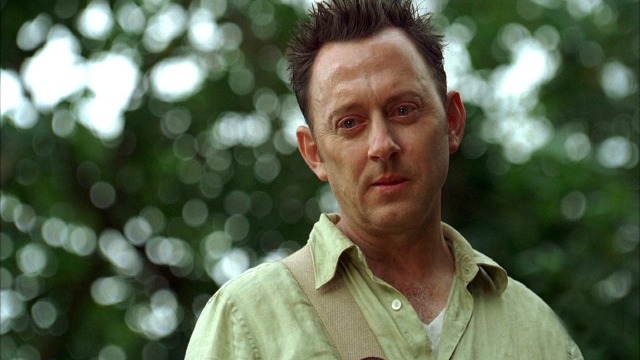 Dopo la fine di Lost, il bravissimo Michael Emerson, che per la sua fantastica interpretazione del machiavellico Benjamin Linus ha anche vinto un Emmy nel 2009, ha continuato a lavorare soprattutto nel campo televisivo. L'attore ha infatti preso parte a Person of Interest, dove interpretava il ricchissimo e geniale Harold Finch dal 2011 al 2016, poi è apparso in Arrow, Mozart in the Jungle e ne Il nome della rosa, remake in salsa seriale del capolavoro di Umberto Eco. Oggi recita nella serie della CBS Evil.
Elizabeth Mitchell
Dopo aver abbandonato i panni di Juliett Burke, Elizabeth Mitchell ha continuato a lavorare in televisione: dal 2012 al 2014 ha preso parto a Revolution della NBC nel ruolo di Rachel Matheson e successivamente nel 2018 nell'acclamata serie Sci-fi The Expanse con la parte della dottoressa Anna Volovodov. Per quanto riguarda il cinema, l'attrice nel 2016 è apparsa in The Purge: Election Year. Nel prossimo futuro parteciperà alla seconda stagione della serie Netflix Outer Banks.