Perseveranza. Determinazione. Forza di volontà. Illusione. È vero, c'è qualcosa che non va in questa scala di valori appena elencata. Come può l'illusione avvolgere attitudini così nobili? Lost, in realtà, ci dice che può, e utilizza un personaggio in particolare per provarlo: John Locke. L'uomo della fede ritrovata, del destino, colui che ha creduto nell'Isola perchè era l'unica cosa rimasta in cui poteva credere.
Un soggetto capace di inglobare diversi mantra nella sua vita, e tutti sarebbero ben rappresentativi della sua essenza ("We are supposed to be here" è uno dei più significativi). Eppure, ce n'è uno in particolare che si eleva rispetto agli altri: Non dirmi quello che posso fare, non dirmi che non lo posso fare. Ma andiamo con ordine e immergiamoci per qualche minuto nella vita di questo controverso personaggio.
Non lo possiamo sapere con certezza, ma Lost ci fa supporre che la rabbia e la forza nell'affermare le proprie capacità non siano stati da sempre sentimenti presenti nell'animo di John Locke. Sono successe parecchie cose che hanno plasmato il personaggio come lo abbiamo imparato a conoscere sull'Isola. Cose che hanno portato John a perdere la fede, non necessariamente quella religiosa, ma la fede nell'esistenza.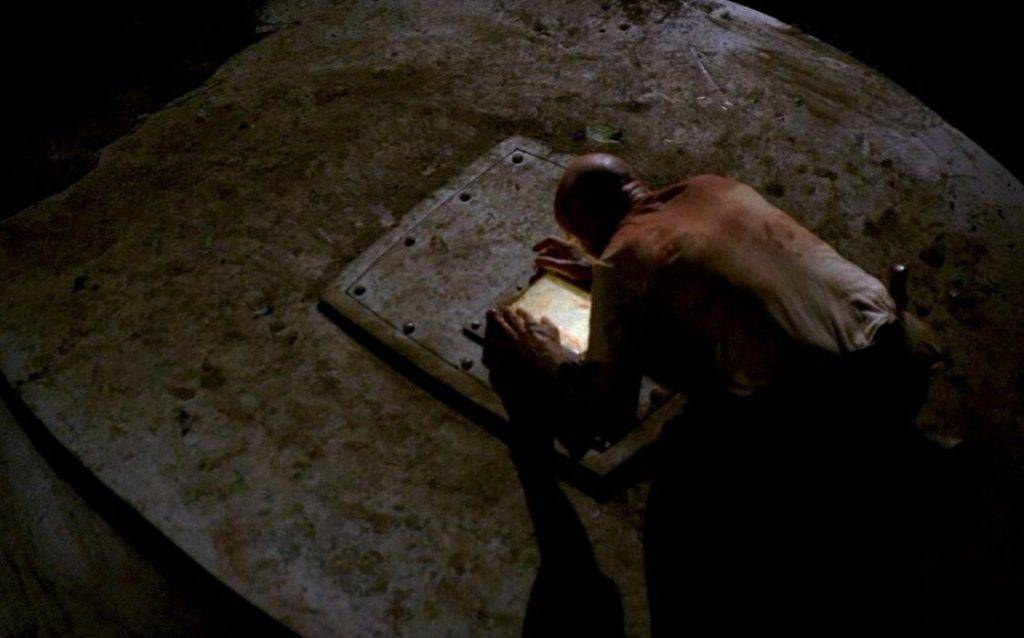 Il John che vediamo nei flashback fuori dall'Isola (e prima dello schianto) è una delle persone più disilluse che possano esistere. Essersi fidato del padre biologico gli è costato praticamente tutto: prima un rene, rubatogli con l'inganno di un falso amore paterno; poi la spina dorsale, sopravvivendo a una caduta, provocata sempre dal padre, dall'ottavo piano di un palazzo. La sconfitta e la tragedia di John è tutta nel momento in cui realizza di essere condannato a vita sulla sedia a rotelle.
Quella che Locke matura (e questo è un elemento comune sia al pre-Isola che al post) è un'abitudine alla sconfitta. La considerazione di se stesso è, in cuor suo, molto bassa, ma l'elevato spessore morale del suo personaggio gli impedisce di mostrarsi debole all'esterno, anche al punto da risultare ridicolo. L'orgoglio e la disperazione, infatti, lo spingono a cimentarsi, a illudersi di poter fare qualcosa di fisiologicamente inadatto a un uomo sulla sedia a rotelle: il walkabout in Australia. È proprio in questa scena che viene consacrata la celebre frase (rivolta all'organizzatore del walkabout che gli nega la partecipazione) che diventa palesemente la sua ultima difesa contro il mondo esterno, da cui si sente ingiustamente rifiutato:
"Ehi, non dirmi cosa non posso fare, mai! Questo è il mio destino!".
Curioso caso del destino: proprio la sua illusione di poter fare qualcosa per cui era ormai evidentemente inadatto lo conduce sull'Isola, evento che corrisponde alla miracolosa riacquisizione della capacità di camminare. Come può, un uomo che ha sofferto così tante sconfitte fino a quel momento, non devolvere tutta la sua fede e speranza verso quel luogo? Il luogo che gli ha restituito la vita che lui avrebbe voluto avere. Tuttavia questo non rappresenta la fine dei suoi problemi, anzi.
Sull'Isola, infatti, John sarà costretto a riproporre la sua celebre frase, contro tutti coloro che non sono disposti a credergli o, in generale, ad avere fiducia nelle sue capacità. Purtroppo per lui, però, anche qui l'illusione gioca un ruolo determinante: se è vero che prima e più di tutti John aveva capito l'importanza e la particolarità dell'Isola di Lost, è altrettanto corrispondente a verità il fatto che il ruolo speciale che credeva di possedere non era altro che un inganno dell'Uomo in Nero.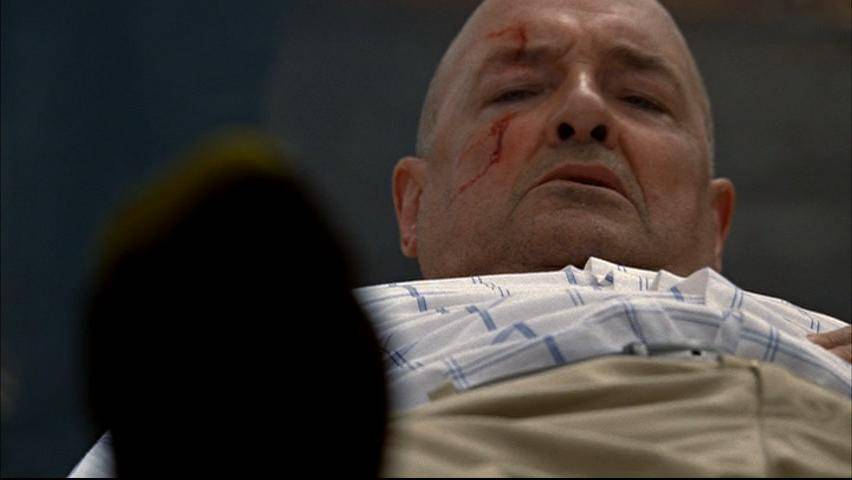 Non è mai riuscito a relazionarsi con Jacob (nonostante fosse tra i candidati a sostituire quest'ultimo nella protezione dell'Isola) e ha fallito persino la realizzazione del piano dell'Uomo in Nero, cioè riportare i candidati sull'Isola. Il tentativo di suicidio, infatti, mal si coordina con l'uomo che ha sempre voluto mostrare di essere, ma è coerente se si considerano tutte le debolezze che circondano John Locke.
Non ditemi che non lo posso fare è una frase che Lost, tramite Locke, ci inculca come insegnamento fondamentale: spesso, più che di ogni altra cosa, è fondamentale credere in se stessi. Persino l'illusione, ci dimostra la miracolosa storia di John, può portare a una svolta decisiva nella propria vita. Non bisogna permettere a nessuno di dirci che non possiamo fare qualcosa. Mai.