Game of Thrones si avvicina sempre di più alla conclusione e gli attori protagonisti della serie di punta della HBO iniziano a guardare sempre più verso il loro futuro.
Una delle giovanissime attrici del celebre cast è sicuramente Sophie Turner, che nello show interpreta Sansa Stark. Il suo personaggio è sempre stato visto come debole e ingenuo. Questo almeno fino alla settima stagione, dove ha poi potuto dimostrare di essere cresciuta e maturata.
La Turner, recentemente, ha rilasciato una serie di interviste che l'hanno vista aprirsi non solo riguardo la vita sul set, ma anche sulla sua vita privata. In particolar modo sulle sue passate relazioni amorose.
Come ormai è risaputo, l'attrice è fidanzata dall'ottobre del 2017 con il cantante Joe Jonas. Un fidanzamento avvenuto improvvisamente, che i due hanno annunciato sui propri account Instagram tramite una foto. La differenza di età (sei anni in meno del cantante), sembra non essere un problema per Sophie Turner, che dichiara:
Penso che una volta che hai trovato la persona giusta, lo sai. Mi sento come se fossi un'anima molto più vecchia di quanto io sia in età.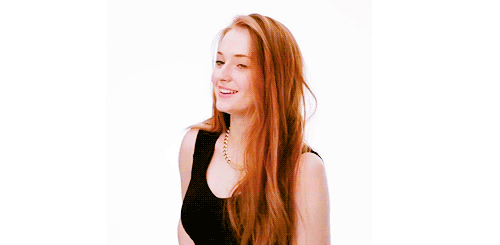 La star di Game of Thrones ha continuato l'intervista affermando che le sue passate esperienze in fatto di relazioni hanno certamente aiutato a farla crescere e farla maturare più velocemente.
Ho incontrato abbastanza ragazzi e ragazze per saperlo. Non mi sento una ventiduenne. Mi sento come se avessi ventisette o ventotto anni. Tutti sperimentano. Fa parte del crescere. Amo un'anima, non un genere.
La Turner ha concluso l'intervista dichiarando che nel corso degli anni ha avuto periodi in cui ha combattuto contro problemi di salute mentale. Depressione, ansia e stress, i fattori principali che l'hanno vista chiedere aiuto.
L'attrice insieme al resto del cast di Game of Thrones torneranno sui nostri teleschermi il 14 aprile con l'ultima stagione.