È lunga la lista di attori che hanno dovuto seguire delle diete ferree per dimagrire o ingrassare consistentemente in modo da entrare nei panni di un personaggio da interpretare. Diete folli, al limite dell'ordinaria resistenza umana, capaci di mettere a dura prova l'animo e il corpo anche del più determinato dei professionisti. Ed è stato così anche per Rory McCann, interprete iconico del Mastino di Game of Thrones, costretto ad affrontare la medesima sorte per una scena dell'ottava e ultima stagione.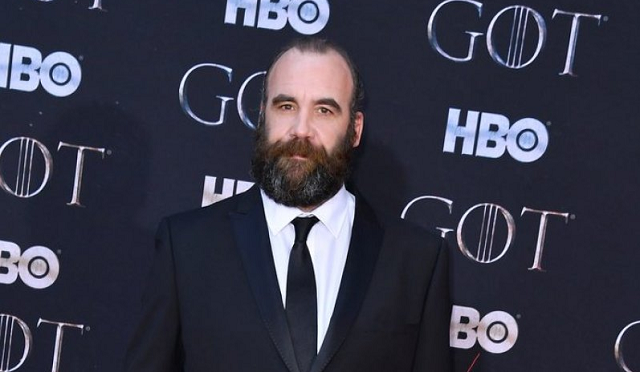 L'ha raccontato lo stesso attore scozzese in un'intervista fatta in occasione dell'uscita del cofanetto Blu-Ray di Game of Thrones con la stagione andata in onda nei mesi scorsi, in tandem con una divertita Maisie Williams (Arya Stark):
C'era una scena (nel terzo episodio) in cui Il Mastino veniva morso da un Estraneo, e Arya si offriva di bruciare via la carne putrida per farlo riprendere. Nella sceneggiatura era previsto che Il Mastino fosse a petto nudo, quindi Rory aveva iniziato a seguire una dieta assurda. Aveva smesso di bere, e quelli che conoscono Rory sanno cosa voglia dire, e aveva smesso di fumare. Era di pessimo umore perché si nutriva solo di uova sode e pollo.
Un vero professionista, insomma. Peccato che non sia servito a niente. Infatti, continua la Williams:
La cosa più bella e divertente è successa al momento della ripresa della scena. Hanno controllato il meteo e hanno detto "Sapete che c'è, fa davvero freddo. Non ha senso che tolga la maglia, quindi puoi tenerla".
Rory McCann ha quindi reagito affermando di non aver più messo piede in una palestra da quel giorno, mentre la Williams ha chiosato così:
Penso si sia aperto una birra direttamente sul set.
Una vera beffa, in definitiva. E diverte non poco immaginare come avrebbe reagito il Mastino a una cosa del genere.
Così?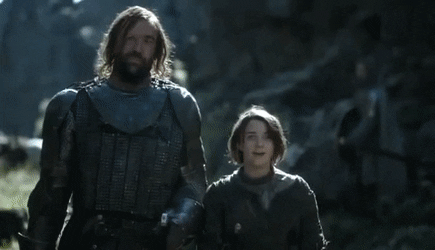 No, molto più probabilmente così: