Certe notizie su Game of Thrones sarebbe meglio non leggerle mai, o forse no?
Miguel Sapochnik, regista di alcuni tra i più belli episodi della serie, non le manda di certo a dire. Grazie alla sua impronta artistica si è potuto ammirare ad alcuni episodi, per certi versi ritenuti epici, come The Long Night o Hardhome.
Proprio riguardo al terzo episodio dell'ottava stagione, Sapochnik avrebbe voluto vedere ben altro. Forse l'idea di molti fan di Game of Thrones non è lontana da quella del regista. Difatti, durante un'intervista a winteriscoming.net, ha spiegato quanto gli sarebbe piaciuto vedere qualche morte più eclatante. Dato che non poteva (purtroppo, secondo lui) uccidere tutti, si è dovuto "accontentare" di ciò che stato prodotto.
Questo perché molti personaggi avevano ancora un forte peso narrativo e non poteva essere eliminato dalla storia.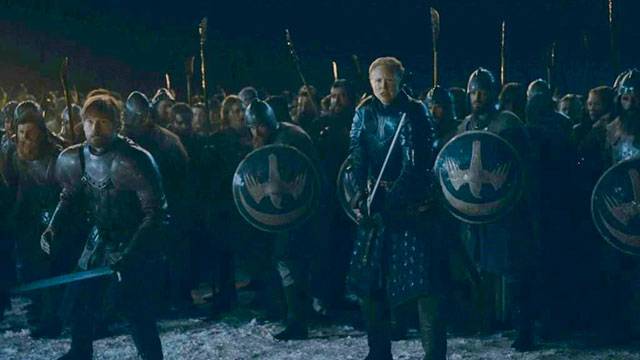 Queste le sue parole:
Volevo uccidere tutti. Volevo uccidere Jorah nella carica con i cavalli all'inizio. Ero assolutamente favorevole all'uccisione di tutti. Volevo essere spietato, così che nei primi dieci minuti avreste pensato 'le scommesse sono chiuse, tutti possono morire'. Ma gli showrunner David Benioff e Dan Weiss non hanno voluto. C'è stata molta discussione su ciò. (…) Riconosco che mi hanno coinvolto molto in passato. Sono arrivato a dibattere e scontrarmi con loro, ma ho anche capito quando smetterla di contestare, perché si arriva ad un punto in cui loro si intestardiscono, e a quel punto non ti va più di essere lì. Credo che l'elemento chiave qui sia che non è il mio show, giusto? Non ho creato io la serie e non l'ho realizzata io. Sono un regista che è stato assunto per eseguire. Mi hanno coinvolto, e ho amato davvero tanto fare tutto questo. Ma il montaggio finale non è mio. Il montaggio finale è loro… è una loro scelta».
Insomma, Sapochnik non le ha mandate a dire!