Game of Thrones è una delle produzioni più importanti nella storia del piccolo schermo. Ha creato un nuovo modo di fare serie tv. Ha influenzato e influenzerà per anni qualsiasi produttore, regista e sceneggiatore che inizierà a lavorare su qualcosa. La creatura nata dalla mente di George R.R. Martin e messa su schermo dalla HBO è cresciuta col passare degli anni e insieme a lei i suoi seguaci. Milioni di persone hanno seguito il settimo capitolo, milioni di persone aspettano l'ottava e ultima stagione. Un successo planetario, per una serie che rasenta la perfezione.
Game of Thrones ci ha abituato a livelli qualitativi mai visti prima d'ora in tv, ma contiene anche qualche pecca o mancanza. Confucio diceva "meglio un diamante con un'imperfezione che un sasso senza", ma è giusto cercare di individuare alcuni errori, i quali non mettono di certo in discussione la qualità e la bellezza del Gioco del Trono, ma che vanno comunque sottolineati. In questa occasione proveremo a individuare alcuni personaggi che secondo noi sono stati gestiti male dagli autori. I motivi? Possono essere vari. Chi ha avuto poco minutaggio rispetto al potenziale, chi l'inverso. Chi è stato snaturato rispetto al libro, chi invece è morto come non avrebbe meritato.
Ecco i 7 personaggi gestiti peggio di Game of Thrones
Ellaria Sand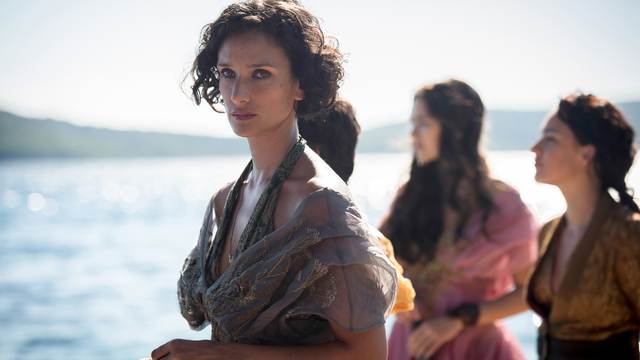 La madre delle Serpi delle Sabbie è un personaggio molto ambiguo. Non sembra provenire dall'universo di Game of Thrones e risulta abbastanza superflua in alcuni casi. Il compito che le hanno assegnato gli autori sembra quello di una velina che accompagna Oberyn. Sempre mezza nuda, sempre starnazzante come un'oca. L'unico sussulto della donna è nel momento in cui uccide Myrcella Baratheon con il veleno. Una critica esagerata? Forse. Ma molto dipende dal fatto che Ellaria è stata inventata dagli autori della serie. Al suo posto nei libri troviamo Arianne Martell, la figlia di Doran Martell, principe di Dorne. Questa è un personaggio totalmente diverso, più profondo e più efficace. Insomma, la bellissima bastarda dorniana poteva essere scritta molto meglio.