2) Melisandre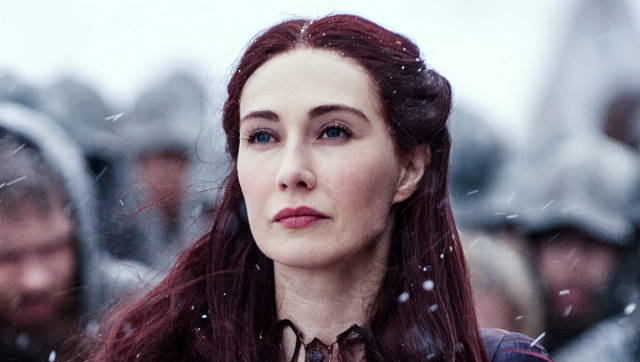 Si ferma a un passo dalla prima posizione una chiusura forse inaspettata, ma che, riflettendo bene, è una delle più belle e delle più epiche di tutta l'epopea di Game of Thrones. Siamo nella tanto vituperata stagione finale, precisamente nella terza puntata, quella dove i vivi si scontrano con i morti. La concentrazione di coraggio, epicità e tensione è altissima. Ci troviamo di fronte a una donna che ha da sempre mosso le redini magiche di Game of Thrones: Melisandre.
Due sono le scene che la riguardano in Game of Thrones.
La prima è quando infuoca le armi dei soldati in un crescendo emotivo pari a una scena del Signore degli Anelli, la seconda è la sua fine. Conclusasi la battaglia, compiutosi il volere del Dio della Luce, per Melisandre è ora di lasciare questo mondo. Come? Andando verso l'ignoto e l'oscurità, togliendosi quella collana che nascondeva la sua età e la rendeva una delle donne più belle dell'universo Game of Thrones. Poi un soffio di vento: di Melisandre rimane solo il candido vestito rosso e niente più.
1) Arya Stark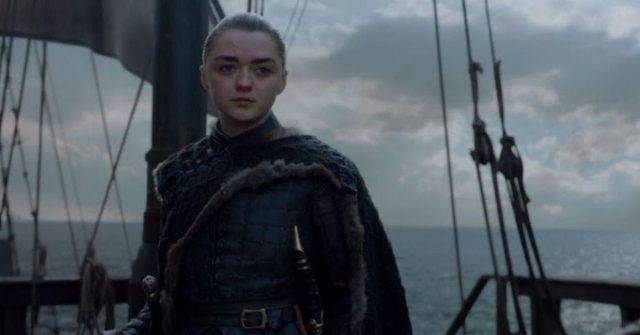 In prima posizione troviamo Nessuno. E no, non vogliamo dire che non esiste un personaggio chiuso meglio nella saga di George R.R. Martin, ma che quel personaggio è Nessuno, quel personaggio è Arya Stark. La giovane lupa è forse il character disegnato meglio nell'ultima stagione, è colei che chiude il mini-ciclo delle prime tre puntate facendo quello che tutti si aspettavano facesse Jon Snow.
Pure nelle ultime tre puntate, Arya rappresenta quel barlume di lucidità tra la pazzia di Daenerys e l'amore di suo fratello. Quella scena in mezzo alle rovine di Approdo del Re, tra polvere, sangue e cadaveri è forse una delle migliori cose dell'ultima stagione. E la chiusura della sua storia lo è altrettanto. Vediamo Arya solcare il mare al comando di una barca, alla ricerca di nuove terre da scoprire, dove nessuno, ma stavolta davvero nessuno, è mai stato.