Sembrano passati secoli dalla conclusione di una delle epopee più belle della serialità televisiva, ma non è trascorso nemmeno un anno. Ci sembrano tanto distanti quei tempi in cui provavamo a predire, attraverso teorie strampalate, indizi nascosti in frame e qualche leak, il finale di quella che è stata per molti un'avventura stupenda: quella di Game of Thrones. Come tutte le più grandi storie televisive però, quella immaginata da George R.R. Martin e messa su piccolo schermo da D&D, non è stata esente da critiche, anzi (qui ci interroghiamo se tutta la colpa vada addossata ai due sceneggiatori). La maggior parte dei fan sono rimasti molto delusi dalla stagione finale, tanto da firmare a migliaia una petizione per riscrivere il finale di Game of Thrones. Oggi però vogliamo parlarvi di un finale diverso.
La serie tv targata HBO è forse una di quelle che più ci hanno fatto soffrire per quanto riguarda le sorti di ogni personaggio. Lungo le otto stagioni ci sono stati continui e soprattutto improvvisi colpi di scena che ci hanno strappato tanti compagni di avventura. In questo articolo vogliamo trovare i 5 personaggi che hanno avuto una fine decisamente perfetta. E per fine non ci riferiamo per forza alla morte, ma a una parabola lineare e coerente con la storia dell'interessato, una sorta di sipario che cala al momento giusto e che fa scoppiare un fragoroso applauso. Preparatevi quindi a questa cinquina, si comincia!
Ecco la classifica dei 5 personaggi di Game of Thrones che hanno avuto una fine perfetta
5) Hodor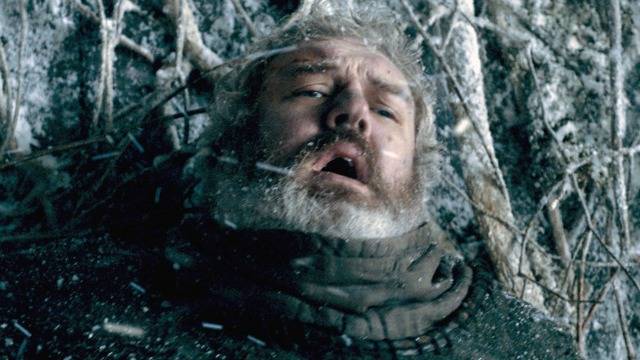 Apre la top five un personaggio forse inaspettato, ma che ci ha strappato il cuore per la tristezza con cui si sono concluse le sue peripezie in Game of Thrones: Hodor. Ma oltre questo c'è di più. La fine del gigante buono è stata una chiusura perfetta per un cerchio che si era aperto molti anni prima e che lo ha visto diventare pazzo senza motivo. La sua morte ha reso giustizia a tutto quello che ha passato e ha permesso a Bran, che in linea di massima è stato decisamente il protagonista nella puntata finale della stagione 8, di mettersi in salvo da una schiera di non-morti. Per questo abbiamo deciso di aprire con lui.