Si può dire quello che si vuole del finale di Game of Thrones, ma alcuni personaggi hanno avuto esattamente ciò che meritavano. Pensiamo a Tyrion che, dopo una vita passata a combattere nell'ombra e a difendersi dagli insulti, alla fine diventa Primo Cavaliere del Re scelto sul campo. Pensiamo a Brienne che compie il suo destino indossando l'armatura dei cavalieri del re, a Sansa che diventa regina del Nord, ad Arya che si mette in viaggio per esplorare i confini del mondo, a Theon che compie il suo arco di redenzione, a Jorah che muore proteggendo la sua regina o a Varys che viene giustiziato tentando di salvare il Reame.
Malgrado le tempistiche un po' raffazzonate e stranianti, alcuni personaggi sono stati chiusi abbastanza bene, tutto sommato. Per loro, il disastro è stato evitato.
Altri personaggi, invece, hanno avuto un destino non all'altezza del loro potenziale.
Personaggi semplicemente dimenticati, personaggi snaturati, personaggi in un certo senso "traditi". Ecco i cinque che, a nostro avviso, sono stati chiusi peggio di tutti.
5) Jaqen H'ghar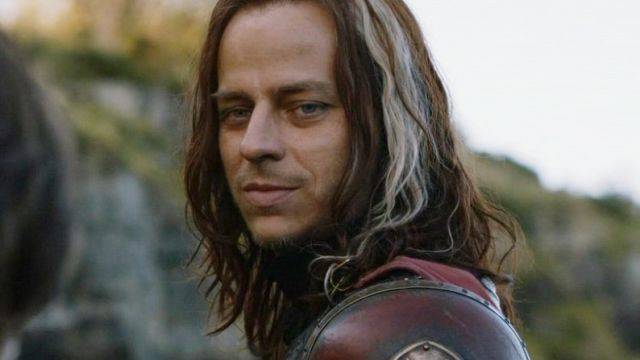 Fin dalla prima stagione della saga, Jaqen è sempre stato un personaggio dal potenziale incredibile. Quell'alone di mistero che lo ha circondato sin dall'inizio, ha portato gran parte dei fan a elaborare le teorie più strambe e inverosimili sul suo conto. L'uomo che non ha un nome e che non ha neppure un volto.
Enigmatico e oscuro, Jaqen è un personaggio che ha attirato attorno a sé sempre un sacco di interrogativi: chi è il misterioso prigioniero che ha pagato il debito di tre vite al Dio della morte? Perché è in grado di cambiare faccia? Chi sono gli Uomini senza Volto? E che significa Valar Morghulis?
Il nome di Jaqen H'ghar è rimasto avvolto da una fitta nebbia di mistero per gran parte della serie. Il viaggio di Arya a Braavos, se da una parte ha gettato un po' di luce sul personaggio e ha chiarito qualcosa in più sul suo ruolo, dall'altro non ha fatto altro che porre ancora altre domande.
La sensazione è che Game of Thrones sia finita senza darci risposte appaganti su questa sottotrama.
Quella degli Uomini senza Volto era una congrega di assassini con un potenziale talmente alto che più di qualcuno sperava di poterla ritrovare nella stagione finale.
Il brusco addio tra Jaqen e Arya sembrava preludere a qualcosa di diverso. Possibile che l'Uomo senza Volto si sia rassegnato tanto facilmente allo smacco subito dalla sua allieva? Possibile che non abbia cercato né vendetta, né riconciliazione?
I presupposti con cui era stato presentato il personaggio lasciavano sperare in qualcosa di più, invece Jaqen H'ghar è finito nel dimenticatoio, aggrappato a una sottotrama che, almeno nella serie, non avrà più modo di svilupparsi.