Attenzione: ci sono spoiler per chi non ha visto la 8×05 di Game of Thrones.
"Così vicini amore mio, non importa quanto saremo distanti, ma tutto quello che provo, lo provo per te e non potrebbe esserci altro di più nel mio cuore. Siamo noi, siamo solo noi, che crediamo da sempre in quello che siamo. Siamo amanti, siamo gemelli, siamo io e te. E non c'è nient'altro che abbia importanza."
I due personaggi a cui è dedicata la canzone fanno parte del grande mondo di Game of Thrones e ci hanno appena lasciati. Sono Jaime e Cersei Lannister, i due amanti morti nelle cripte di Approdo del Re, i due gemelli morti in un lungo abbraccio. Erano soli e soli se ne sono andati, nient'altro ha importanza se non loro.
So close, no matter how far

couldn't be much more from the heart

forever trusting who we are

and nothing else matters
Prima di iniziare a raccontarli attraverso le strofe del capolavoro dei Metallica, parliamo della canzone e cerchiamo di contestualizzarla nella storia d'amore tra Jaime e Cersei. La storia della melodia è strana quanto quella dei due amanti di Game of Thrones. Era il 20 aprile del 1992 quando i Metallica pubblicarono Nothing else matters, l'Europa dell'Est era in tumulto dopo la caduta del muro di Berlino e le bombe volavano ancora sopra le teste di molte persone. Il Vecchio Continente era una polveriera, un Approdo del Re sconquassato dal drago di Daenerys. A Londra, per un assurdo gioco del destino, si teneva il concerto in memoria di Freddie Mercury, che aveva lasciato il mondo dei vivi solo qualche mese prima.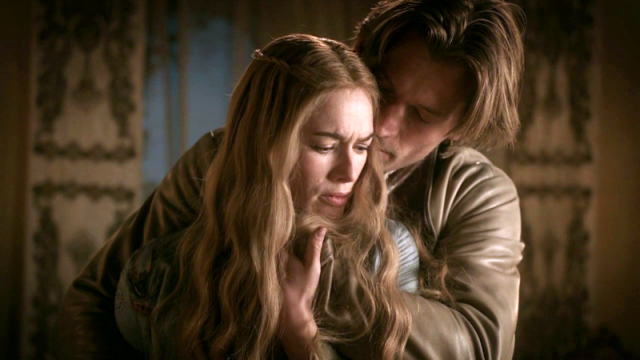 L'amore e nient'altro di più per Jaime e Cersei in Game of Thrones
Never opened myself this way

Life is ours, we live it our way

All these word I don't just say

and nothing else matters

Trust I seek and I find you

Every day for us something new

open mind for a different view

and nothing else matters
Non mi sono mai aperto in questo modo con nessun altra, la vita è nostra e la viviamo a modo nostro canta James Hetfield, la voce del gruppo. Un cantante di acciaio che si scioglie per una donna che ama. E pensare che quella canzone nemmeno la voleva pubblicare. Troppo intima, troppo delicata per una band come i Metallica. E pensare che anche Jaime ci aveva rinunciato. A Cersei, s'intende. Ma alla fine è tornato dove tutto era iniziato: tra le braccia della donna che ama. Un guerriero che si scioglie per la donna amata. "Nient'altro importa amore mio", lo dice anche Jaime a Cersei nelle cripte di Approdo del Re. E poi una supplica, mentre la chitarra di James suona e le pareti iniziano a tremare intorno ai due Lannister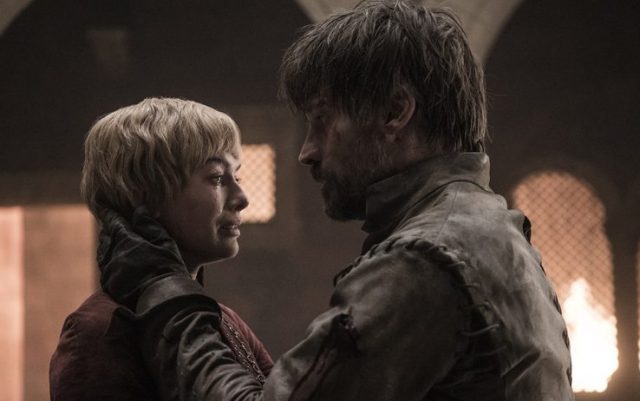 Never cared for what they do

Never cared for what they know

but I know
Ti prego, non preoccuparti di quello che fanno gli altri e nemmeno per ciò che sanno, solo io so chi sei tu, solo tu sai chi sono io. Lo abbiamo sempre saputo e anche dopo la fine lo sapremo. Ne abbiamo passate tante insieme da quel giorno sulla torre di Grande Inverno. L'amore, l'odio, i tradimenti e i figli che ci hanno lasciato. Ma non c'è tempo per pensare a questo perché il ritornello torna a scorrere così come le lacrime scorrono nel viso dei due amanti. Le voci della canzone si fanno più forti mentre quelle di Jaime e Cersei sono un sussulto.
Never cared for what they say
Never cared for games they play
Never cared for what they do
Never cared for what they know
And I know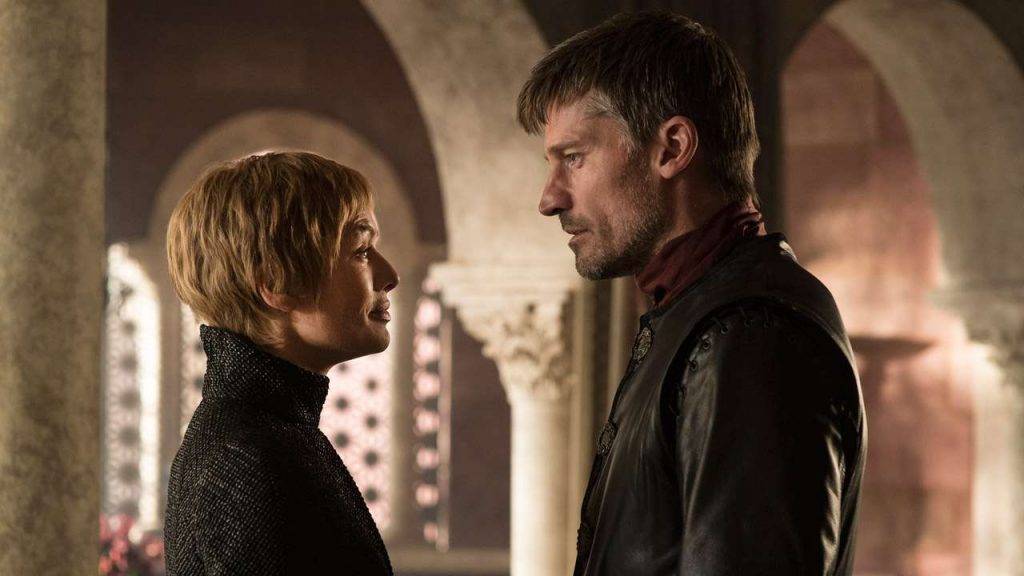 Adesso James Hetfield urla davvero, vuol far capire alla sua donna che non deve preoccuparsi di nulla. Lasciali stare quelli là fuori, non interessarti di quello che dicono e di quello che fanno. Non preoccuparti dei colpi bassi che cercano di tirarti, non preoccuparti di quello che sanno su di noi, perché solo io conosco la verità. Non importa se è la fine di tutto, non importa Cersei. Perchè ci sono qui io, nel posto in cui sono sempre stato e nel posto in cui vorrò sempre stare: tra le tue braccia. E vada al diavolo la profezia del Valonqar, vada al diavolo chi ci vuole morti, del resto qui è un inferno e dappertutto c'è fuoco e cenere.
L'unica cosa che importa è che io e te siamo vicini. Perché lo siamo sempre stati, anche quando eravamo distanti chilometri e chilometri. So close, no matter how far. Guardami Cersei. Couldn't be much more from the heart. Non ha importanza nulla perché il mio cuore non ha posto che per te, per noi. Noi che da sempre sappiamo e crediamo in ciò che siamo, noi che siamo Lannister e che ci amiamo. Noi che avevamo tutto e tutti contro e che alla fine ci siamo ritrovati qui sotto per stringerci in un ultimo abbraccio. E oltre a questo niente ha importanza. Nothing else matters Cersei, nothing else matters, only us.