A un solo episodio dalla fine, possiamo aspettarci tutto da Game of Thrones. Molte delle scelte fatte dagli autori possono essere definite controverse. E per questo mettiamo in discussione tutto quello che abbiamo visto finora. Anche l'ultima scena di Jaime Lannister.
Attenzione, il seguente articolo contiene SPOILER!
La maggior parte degli spettatori si è definita delusa del destino di Jaime Lannister. Dopo un percorso che l'ha portato a diventare uno dei personaggi più seguiti, l'ultimo episodio l'ha condotto a un'involuzione apparentemente ingiustificata.
Jaime, dopo aver "espresso" il suo amore per Brienne, decide di tornare sui suoi passi andando a salvare la sorella Cersei ad Approdo del Re. Questa scelta è sembrata molto frettolosa e senza senso narrativo ai più. Ora potrebbe rivelarsi tutto ciò di cui avevamo bisogno.
Jaime risorgerà dalle sue ceneri
Lo Sterminatore di Re è riuscito a incontrare nuovamente Cersei per quella che a tutti è sembrata la scena della loro dipartita. In un finale che potrebbe essere definito romantico, i due gemelli sono infatti stati travolti dal crollo della Fortezza Rossa. In realtà è possibile sopravvivere ad un avvenimento del genere. Le macerie potrebbero non averli schiacciati a morte.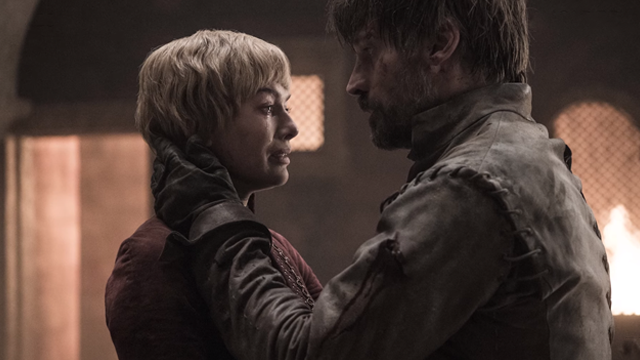 Da qui nasce la teoria che Jaime sia sopravvissuto e sia pronto a tornare da Brienne. L'evento sarebbe stato un atto di espiazione per l'uomo che ha così concluso un fondamentale capitolo della sua esistenza. Mettendo letteralmente una pietra sopra al passato.
Il destino di Cersei invece sarebbe effettivamente la morte. La libertà dello Sterminatore di Re sarebbe completa senza che la costante presenza dell'amore per la sorella lo ostacoli.
Alcuni indizi che rafforzano la teoria:
Questo finale poetico è confermato da numerosi indizi rilasciati dal cast. Il primo riguarda lo stipendio di Nikolaj Coster-Waldau, che sarebbe stato pagato per apparire in tutte e sei le puntate della stagione finale.
Un altro si trova in post dell'attore stesso che su Instagram ha pubblicato una foto insieme alla collega Lena Headey. La didascalia dell'immagine, postata subito dopo la messa in onda del quinto episodio, non menziona affatto la dipartita del suo personaggio.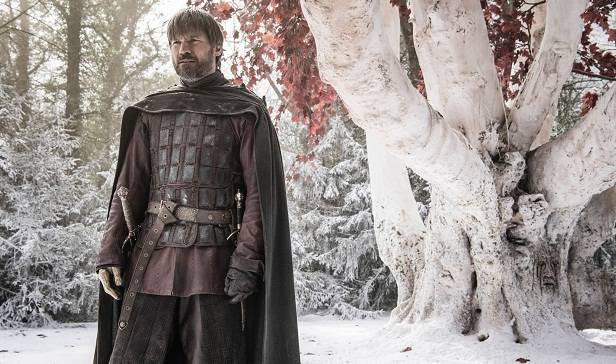 In ultimo ma non meno importate segnale è l'assenza dell'intervista finale a Nikolaj Coster-Waldau. Dall'inizio di questa stagione, a seguito della morte di un personaggio, veniva pubblicata una video intervista pre-registrata dove l'interprete parlava del percorso della sua controparte in Game of Thrones. A differenza di quello su Cersei, il video riguardante Jaime non è uscito.
A questo punto non abbiamo chiara quale sarà la conclusione della storia, ma siamo sicuri che il rientro del cavaliere dalla mano dorata sia possibile. Sicuramente un suo ritorno farebbe felici molti dei fan ancora arrabbiati per le vicende che si sono succedute a Westeros negli ultimi tempi.