# #
Mancano poco più di 60 giorni per l'inizio dell'ultima stagione di Game of Thrones. Il responsabile della programmazione HBO, Casey Bloys, ha rilasciato una serie di dichiarazioni riguardo alla fine dello show.
# #
Bloys ci ha fatto grosse promesse e soprattutto ci conferma che le nostre aspettative non verranno deluse:
Ogni volta che si chiude uno show così importante e così grande, molte persone proiettano sul finale ciò che vorrebbero vedere, ciò che dovrebbe essere e che sperano sarà. Tutto quel che posso dire, anche come fan dello show, è che credo che questi ragazzi abbiano fatto un lavoro fantastico nel chiudere la serie in modo soddisfacente, sia dal punto di vista drammatico che emozionale. Credo che i fan saranno molto molto felici per il modo in cui tutto arriva a una chiusura.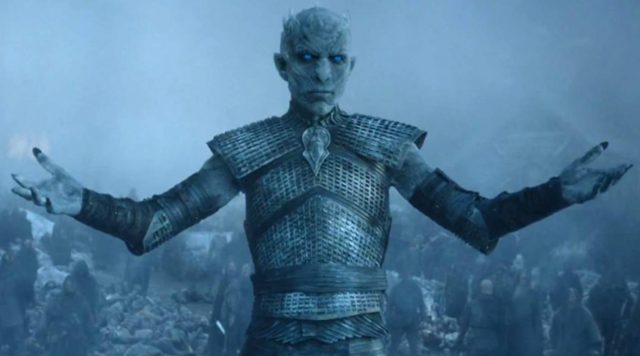 # #
Il capo della programmazione HBO ha poi voluto continuare, durante l'intervista, il suo discorso riguardo i probabili spin-off che arriveranno dopo la chiusura di Game of Thrones:
Voglio subito chiarire una cosa, non voglio costruire una programmazione che sia troppo dipendente dal franchise di Game of Thrones. Non possiamo farlo. Detto questo, il mondo creato da George Martin è molto ricco, quindi credo che sarebbe folle da parte nostra non fare un tentativo, ma non sarà l'unica strada verso la quale concentreremo i nostri sforzi. Continueremo con il franchise solo se sarà valido. Poi, per quanto riguarda lo spin-off con Naomi Watts, tutto quello che posso dirvi è che gireremo il pilot all'inizio dell'estate, quindi non azzarderei una data su quando potrebbe andare in onda la serie. Ci stanno ancora lavorando su, soprattutto sulla location. Ci sarà qualcosa a Belfast, ma stanno ancora cercando.
Sembra tutto molto chiaro, d'altra parte la HBO dai tempi di Oz, di I Soprano, passando per Westworld e The Wire ha sempre cercato di battere nuove strade per affermarsi come emittente più innovativa della Tv.