Dobbiamo aspettare ancora diversi mesi prima che l'ottava e ultima stagione di Game of Thrones sia disponibile. Nelle scorse settimane abbiamo ottenuto alcune informazioni e probabili spoiler, come quello relativo al futuro di Tyrion. La verità è che vogliamo saperne sempre di più. Beh, siamo stati accontentati!
Iain Glen (Jorah Mormont) ha recentemente parlato dell'ottava stagione di Game of Thrones. In modo particolare, del rapporto tra Jorah e Daenerys! Potrebbe esserci una svolta!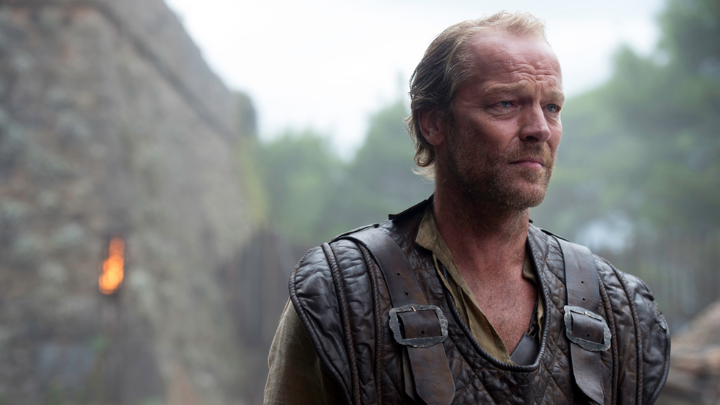 Durante una recente intervista, l'attore ha dichiarato che sul trono di spade vedrebbe Daenerys. La sua risposta ci può in effetti sembrare ovvia. Sappiamo quanto Ser Jorah sia devoto alla sua Khaleesi e l'uomo ha rappresentato per lei un fedele confidente.
Iain ha poi confermato che nell'ottava stagione di Game of Thrones assisteremo a qualcosa di buono per Daenerys e Jorah. Ha anche dichiarato che ci sarà un grande plot twist con queste parole:
Potreste sorprendervi dalle cose più ovvie.
Questa affermazione ha a che fare con la Regina dei Draghi o con la trama complessiva della serie? Forse con entrambe.
Dove abbiamo lasciato Ser Jorah nella settima stagione? L'ultima volta che lo abbiamo visto è stato nell'episodio "The Dragon and The Wolf", in cui ha discusso la spedizione di Daenerys verso Grande Inverno. Ser Jorah sembrava provato dalla decisione di Dany di salpare in compagnia di Jon Snow. Noi spettatori sappiamo bene che Ser Jorah ha fatto bene a preoccuparsi: impossibile dimenticare come sia andata a finire.
Stando a quanto dichiarato da Iain Glen sembra però che nei nuovi episodi assisteremo davvero a qualcosa di positivo tra Daenerys e Jorah. Dopo sette stagioni di amore non corrisposto, non si può non tifare per un po' di gioia nella vita del fedele Mormont!