In questo articolo abbiamo riportato i vincitori dei Creative Arts Emmy Awards 2018. Tra le tante Serie Tv candidate, Game of Thrones ha ricevuto ben sette premi! Nel team dei creativi che hanno ricevuto i riconoscimenti c'era anche Steve Kullback, il supervisore degli effetti visivi. Potrebbe aver fatto un bel pasticcio!
Dopo la cerimonia, durante un'intervista, Kullback potrebbe aver accidentalmente rivelato uno spoiler relativo all'ottava stagione di Game of Thrones riguardante Tyrion!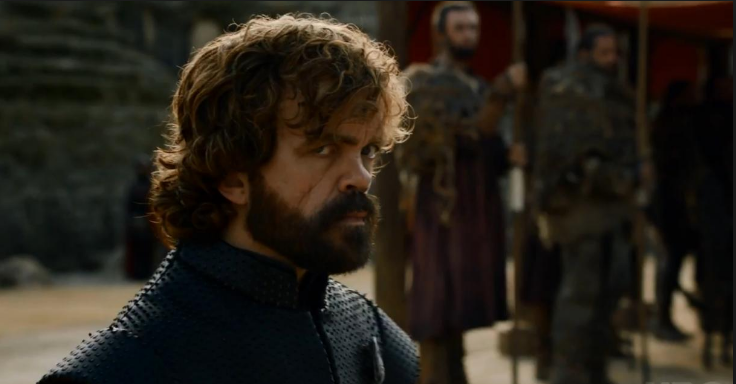 Durante l'intervista a Kullback sono sfuggite queste parole:
E non possiamo dire in quale episodio Tyrion muore…
Per poi correggersi e dire:
…o non muore.
Gli altri supervisori hanno cambiato prontamente argomento, parlando degli sforzi del team creativo. Naturalmente potrebbe trattarsi sia di un vero spoiler che di una scenata per far impazzire i fan. Tyrion è infatti uno dei personaggi preferiti dai fan di Game of Thrones, nonostante alcuni siano convinti che nell'ultima stagione abbia perso un po' della sua credibilità. La settima stagione ha infatti lasciato alcune domande senza risposta: che patto ha fatto Tyrion con Cersei? Cosa nasconde il suo misterioso sguardo dell'ultimo episodio? Peter Dinklage (che interpreta Tyrion) ha recentemente espresso la sua opinione in merito a quest'ultimo quesito (qui le sue dichiarazioni).
Negli ultimi giorni circolano diversi spoiler riguardo l'ottava stagione di Game of Thrones. Questo perché è una delle più attese, visto che concluderà la serie. Credere o meno a questi spoiler o speculazioni da parte di alcuni fan dipende solo da noi. L'HBO a seguito di quanto accaduto lo scorso anno potrebbe aver preso dei provvedimenti proprio per evitare leak. Per vedere se le voci che circolano hanno effettivamente valore non ci resta che attendere il 2019 (ammettiamolo: con una buone dose di ansia).