La scena senza dubbio più iconica dell'ultimo special di Game of Thrones, The Last Watch, è il momento in cui il cast della serie legge il copione dell'ottava stagione. Come non ricordare i volti sconvolti di Emilia Clarke e Kit Harington?
Eppure quel documentario di due ore su una delle serie tv più seguite di sempre ci ha lasciato molto di più. Attori, produttori e persino stuntman sono stati inquadrati e intervistati per dare al pubblico un ultimo sguardo a Game of Thrones.
The Last Watch ci ha regalato diverse curiosità sul dietro le quinte della serie. Tra i diversi retroscena, ecco i 5 aneddoti più interessanti legati a Game of Thrones.
1) I CAPELLI DI DAENERYS TARGARYEN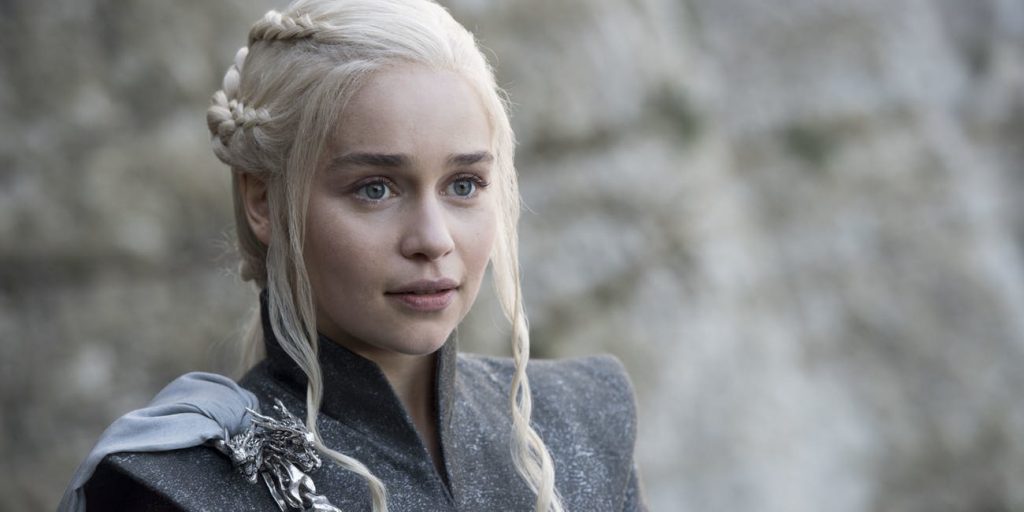 Il biondo platino è il colore dei capelli che caratterizza la famiglia Targaryen. Emilia Clarke, che ha interpretato la giovane Daenerys, aveva però i capelli scuri. Sin dalla prima stagione farle indossare la parrucca del personaggio ha richiesto lunghi preparativi e anche quando l'attrice si è tinta di biondo non è stato semplice nascondere le sue radici naturali. La parrucca di Daenerys era molto delicata, tanto che la truccatrice la portava sempre nel proprio bagaglio a mano per non rovinarla.
In The Last Watch assistiamo a un momento emozionante tra la Clarke e la sua truccatrice. Questo è legato all'ultimo giorno di riprese, quando l'attrice trova nel proprio camerino la scritta: "Addio Dany, ciao Emilia".