Il prequel di Game of Thrones sta finalmente prendendo forma.
A quattro mesi dal debutto dell'ultima stagione della serie televisiva, l'emittente HBO ha diffuso nuovi dettagli sullo show che fungerà da prequel.
Gli unici nomi che erano stati annunciati un po' di tempo fa erano quelli di Naomi Watts e Josh Whitehouse. Adesso l'emittente televisiva ha divulgato altri otto nomi che formeranno il cast dello show e il nome di colei che dirigerà l'episodio pilota e figurerà come una delle produttrici esecutive.
Il cast sarà così composto: Naomi Ackie, Denise Gough, Jamie Campbell Bower, Sheila Atim, Ivanno Jeremiah, Georgie Henley, Alex Sharp e Toby Regbo. Nessun dettaglio sui personaggi che interpreteranno è stato divulgato.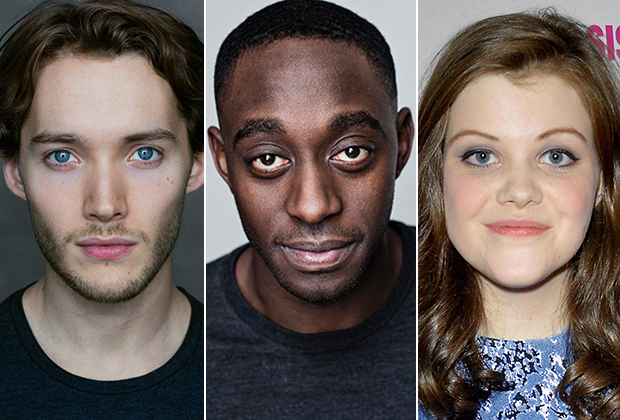 Non tutti questi nomi fanno suonare il classico campanello d'allarme nella mente degli appassionati di serie televisive, ma forse è proprio questo l'obiettivo di HBO. D'altro canto, dovessimo pensare agli albori di Game of Thrones, quasi nessuno degli spettatori conosceva Kit Harington e Emilia Clarke: adesso sono due degli attori più famosi all'interno del business.
Ad ogni modo, prima che il prequel della serie tv debutti sui nostri teleschermi, vedremo Naomi Ackie in uno dei franchise più famosi. Stiamo parlando di Star Wars: Episode IX. L'attrice infatti avrà un ruolo da protagonista all'interno del film.
Chi invece dirigerà il pilot, come abbiamo precedentemente annunciato, sarà la regista SJ Clarkson: tra i suoi lavori troviamo Collateral, The Defenders, Vinyl e Dexter.
Il prequel, del quale ancora non abbiamo un titolo, sarà ambientato migliaia di anni prima rispetto gli eventi scaturiti in Game of Thrones: narrerà infatti gli anni d'oro degli eroi fino alla discesa dei tempi più oscuri.
La sceneggiatrice Jane Goldman ha scritto insieme a George R. R. Martin la storia che vedremo sui nostri teleschermi.
Siete pronti?