Cersei Lannister o la si ama, o la si odia. Di certo ci sono pochissimi atteggiamenti, in Game of Thrones, che sarebbe auspicabile seguire.
È bellissima, ribelle, inafferrabile, dotata di un senso dell'umorismo perverso, moralmente labile, controversa, conturbante e con un carisma che quella sciapa di Sansa se lo sogna la notte.
È la donna che tutte vorremmo essere.
O forse no.
1) Maternità ambigua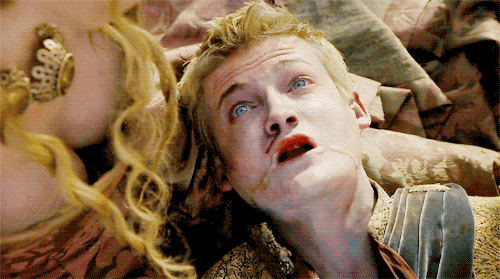 Diciamolo, non lo è nessuna al mondo e chi dice di esserlo mente sapendo di mentire. Ma Cersei potrebbe avere un premio come una delle madri peggiori della storia delle Serie Tv. Passi che aveva delle predilezioni per il peggiore dei suoi figli che, ok, non è il massimo, ma lei si è proprio scelta il più disagiato, il mai dimenticato Jeoffrey. La povera, sventurata, dolce Myrcella? L'inutile e delicato Tommen? L'una crepa male tra le braccia di un padre disperato (lei non fa una piega), l'altro si getta dal balcone in una delle scene più ridicole di Game of Thrones (continua a non fare una piega). Chiunque sarebbe stato meglio di Jeoffrey, anche un sasso. Ma lei no, lei predilige il peggiore in assoluto.
Va bene: al cuore non si comanda, ma abbiamo gli occhi per vedere, giusto?