5) CONAN THE BARBARIAN (2011)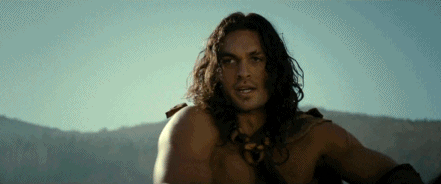 Conan the Barbarian è un film che vuole omaggiare il personaggio creato da Robert E. Howard. Conan – interpretato negli anni passati da Arnold Schwarzenegger – è ora impersonato proprio da Jason Momoa.
Conan è un guerriero sin dalla nascita. È infatti nato proprio nel bel mezzo di una battaglia e, morta sua madre, il bambino è stato cresciuto dal padre che lo ha fatto diventare un combattente.
Secondo una profezia, un uomo tenterà di ricostruire la maschera di un demone cercandone tutte le parti. Quest'uomo si rivelerà essere Khalar Zym, l'assassino del padre di Conan che tenterà di fare lo stesso anche col protagonista del film.