3) JIMMY BOBO – BULLET TO THE HEAD (2013)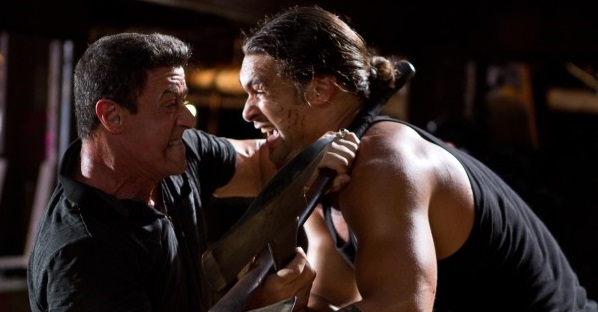 Il Jason Momoa che ritroviamo in Jimmy Bobo – Bullet to the Head si ritroverà a essere l'antagonista principale del serial killer interpretato da Sylvester Stallone.
Jimmy Bobo è infatti un killer professionista che, un giorno, si ritrova a dover uccidere un poliziotto corrotto. Dopo quest'omicidio sarà però proprio Jimmy a essere preso di mira da Keegan (Jason Momoa), un mercenario senza scrupoli. Inizia dunque una lunga lotta fatta di omicidi e rapimenti, e i due dovranno tenersi testa in più di un'occasione.