Mancano pochi episodi e anche questa seconda stagione di The Young Sheldon (leggi qui cosa manca a questa serie per diventare una grande comedy) giungerà al termine. Ho apprezzato molto i nuovi episodi perché hanno dato maggiore spazio ai personaggi minori e questo ha reso sicuramente lo show più interessante. E infatti anche nella 2×20 di Young Sheldon il protagonista è apparso in poche scene. Saranno rimasti delusi però coloro che si aspettavano che la comedy facesse il grande salto: ormai abbiamo capito che il vero scopo della serie è raccontare in maniera semplice e pulita l'infanzia di un personaggio che in The Big Bang Theory abbiamo tanto amato.
Dopo la puntata della settimana scorsa che era stata Sheldoncentrica, i protagonisti della 2×20 di Young Sheldon sono stati invece Georgie e Connie e le loro relazioni amorose.
In questa nuova puntata, Veronica ha confessato a Mary di avere molti problemi con il fidanzato di sua madre. Allora la signora Cooper le ha offerto di stabilirsi a casa sua per un po' di tempo finché non avesse risolto la situazione. Mary ha quindi annunciato a cena alla sua famiglia la grande novità e ha reso Georgie la persona più felice del mondo. Il ragazzo ha deciso di darle la sua stanza e che lui avrebbe dormito sul divano durante il suo soggiorno. Georgie si è quindi subito dato da fare per pulire la sua camera e per renderla confortevole per la sua amica. Quando Veronica è arrivata, lui le ha mostrato la casa e ha fatto di tutto per metterla a suo agio.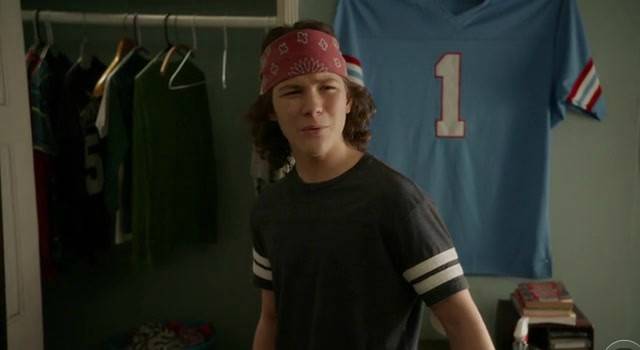 Durante la prima cena a casa Cooper, la giovane ospite ha conosciuto meglio i due gemelli ed è stata sommersa dalle loro domande invadenti. Ha anche raccontato i suoi piani per il futuro: voleva diventare un'insegnante dato che amava i bambini. In effetti nella 2×20 di Young Sheldon ha mostrato di saperci davvero fare con loro. Ha risposto infatti con molta dolcezza a tutte le domande impertinenti di Sheldon ed è stata adorabile con Missy. Quando Veronica e la simpatica sorella di Georgie hanno trascorso un pomeriggio solo per ragazze, si sono davvero divertite.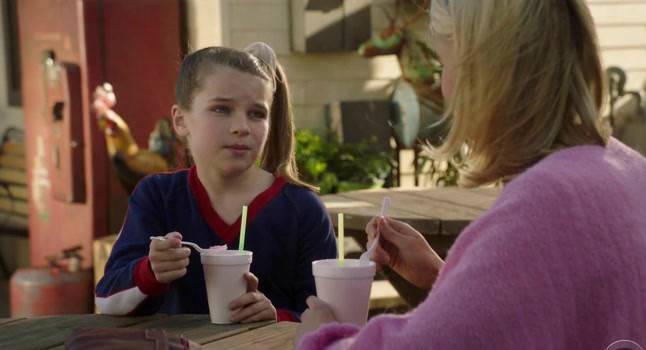 La più giovane dei Cooper le ha detto che la invidiava perché era già grande e poteva fare tante cose che a lei erano precluse come truccarsi e guidare l'auto. Veronica le ha confessato che in realtà era lei che avrebbe voluto avere la sua età e le ha consigliato di non accelerare i tempi e di godersi la sua spensierata infanzia. In una scena veramente tenera le due ragazze hanno anche provato a scambiarsi i loro corpi ma non ci sono riuscite. Il soggiorno di Veronica a casa Cooper stava procedendo quindi molto bene: lei per una volta era circondata da una vera famiglia e tutti i Cooper (soprattutto Missy) la adoravano. Inoltre le attenzioni che stava ricevendo da Georgie la stavano anche spingendo a guardarlo sotto una nuova luce.
A rovinare questo idillio ci ha pensato però il compagno di sua madre che è andato a casa di Mary per portar via la sua figliastra da lì. Georgie allora si è intromesso e ha difeso Veronica, ma prima che la situazione degenerasse ci ha pensato George a risolverla. Il capofamiglia ha prima invitato l'uomo ad andarsene e lo ha poi cacciato con la forza.
L'altra protagonista della puntata è stata Connie che ha dovuto affrontare il suo primo litigio con John.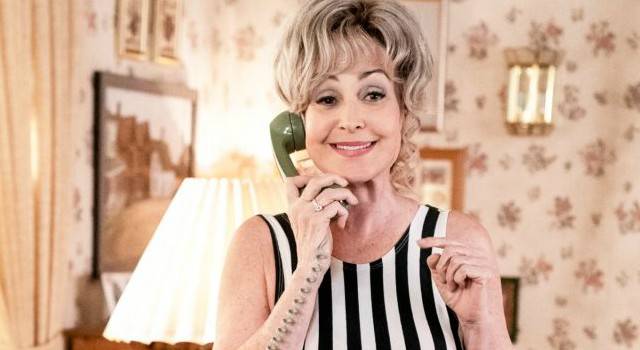 Il professor Sturgis l'ha invitata a cena fuori promettendole che ad aspettarla ci sarebbero state delle grandi sorprese. Solo una volta arrivati lì, l'uomo ha svelato alla sua accompagnatrice la ragione per cui le aveva rivolto l'invito. John stava cercando di ricreare il loro primo appuntamento per festeggiare il fatto che fosse passato un anno dalla loro prima uscita. La coppietta ha trascorso una bellissima serata fin quando il professor Sturgis non ha voluto rivelare la grande sorpresa che aveva in serbo: si è inginocchiato e ha chiesto a Connie di sposarlo.
La donna ha reagito diversamente da come lui si aspettava e gli ha detto che non se la sentiva di risposarsi e perdere di nuovo la sua libertà. Dopo che John si è accorto che lei era irremovibile nella sua decisione, è tornato a casa sua risentito. Connie ha deciso allora di farsi perdonare rendendo pubblica la loro storia attraverso un dolcissimo annuncio sul giornale.
Questo episodio di Young Sheldon è stato quindi divertente, ma non sono mancate le scene più dolci!
Quando ho visto per la prima volta Veronica non credevo che sarebbe diventata un personaggio regolare, ma ora sono felice che gli autori abbiano deciso di farla entrare nel cast ufficialmente. Il suo personaggio è davvero adorabile e sarei davvero felice se decidesse di mettersi insieme a Georgie. Proprio lei ci ha mostrato il lato migliore del fratello di Sheldon che in questo episodio è stato tra l'altro molto dolce e coraggioso. Inoltre vedere Georgie alle prese con la sua prima cotta ci permette anche di empatizzare meglio con lui.
Ma Veronica è adorabile anche quando è in coppia con Missy: la più piccola di casa Cooper si conferma una perfetta spalla comica. La ragazzina riesce sempre a farci ridere con la sua solarità e le sue divertenti battute, pur comparendo in poche scene. È stato divertente vedere anche Connie e John alle prese con il loro primo litigio. Tra l'altro lo spirito libero e la paura di impegnarsi sono altri elementi del carattere della nonna di Sheldon che la rendono simile a Penny (scopri qui cos'altro le accomuna). Questo litigio è stato necessario perché Connie e John arrivassero allo step successivo della loro relazione. In definitiva Young Sheldon ci ha regalato ancora una volta venti minuti di piena spensieratezza!