Oggi parliamo ancora di una delle serie tv che più ci hanno sorpreso a fine 2019. Una produzione Netflix che è tornata a illuminare il catalogo della più grande piattaforma streaming per il piccolo schermo e che ha dato nuova linfa vitale alla casa californiana. Netflix ci ha messo del suo, puntando su un nuovo filone che era semi-inesplorato e che poteva comportare un grande rischio. Sì, perché, fino all'avvento di The Witcher, il fantasy su Netflix era un genere di nicchia. La piattaforma non aveva mai provato a creare epopee fatte di maghi, creature sovrumane e bardi canterini, con The Witcher ci è riuscita appieno.
Con la conferma della stessa Netflix che è iniziata la produzione di una seconda avvincente stagione della serie tv con protagonista Henry Cavill, vogliamo provare a scrivere una lettera immaginaria per chiedere alla grande N di non fare alcune cose, precisamente 5, che danneggerebbero irrimediabilmente The Witcher. La serie tv infatti è partita in quinta e non vogliamo che venga rovinata. In effetti, bastano piccolezze per distruggere una ipotetica grande produzione commettendo degli errori madornali.
Ecco 5 cose che ci auguriamo non accadano mai in The Witcher.
1) Netflix non deve snaturare la serie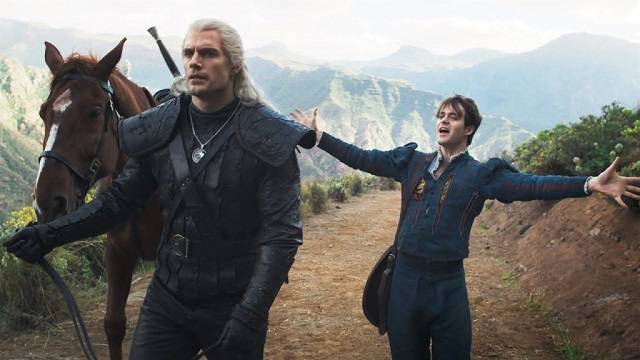 La storia di The Witcher la conosciamo tutti ormai. Nasce come saga letteraria, dalla mente dell'autore polacco Andrzej Sapkowski e giunge alle luci della ribalta grazie alla serie di videogame targati Atari. Essendoci già un background ben costruito e collaudato, il nostro auspicio è quello che Netflix non snaturi la serie tv. Insomma, non vogliamo che la piattaforma streaming in fase di produzione si allontani da quelle che sono le caratteristiche che hanno fatto di The Witcher uno dei capisaldi della letteratura fantasy.