Uno sguardo e una carezza.
Un sorriso e un bacio complice che, anche in un solo minuto, rendono Sandy e Kirsten Cohen una delle coppie più belle di The O.C. e di molte altre serie tv.
Quando hai incontrato Sandy come hai capito che sarebbe stato l'unico?

Summer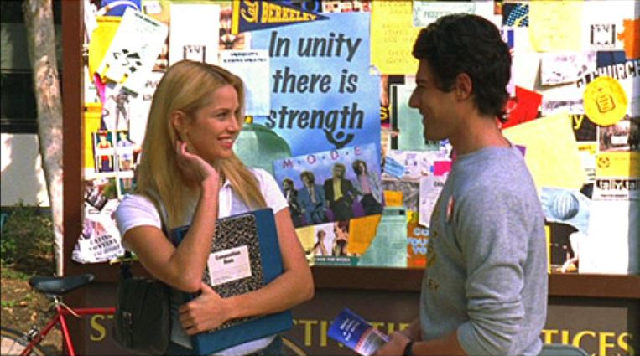 Una domanda semplice, diretta. Summer la pone a Kirsten cercando di capire cosa sia l'amore, come ci si debba comportare in una relazione. Purtroppo, la risposta a questo non ha nulla a che fare con dei ragionamenti ma con il sentire. Sentire di poter combattere per continuare a scegliere la persona che si ha accanto, nonostante le difficoltà.
Forse è proprio questo il loro segreto: una capacità innata di scegliersi affrontando ciò che in ogni modo avrebbe potuto dividerli, iniziando proprio dal padre di Kirsten.
Così, pian piano, diventano una delle coppie più vere di The O.C.
Eppure, né Kirsten né Sandy sono davvero perfetti. Indossare una maschera a Newport è ciò che più conta e, per quanto i Cohen siano sinceri, anche loro sono soggetti a questo teatrino di marionette in cui ognuno deve mostrare sempre di che pasta è fatto per allontanare gli sciacalli. Infatti, la vita di Sandy e Kirsten è tutto fuorché normale e lo dimostra la stagione migliore della serie.
Parlare di normalità ci porterebbe fuori strada e ci farebbe perdere di vista la verità che si cela dietro le serene cartoline di Chrismukkah e le mattine con caffè e pancakes in The O.C.
Sandy e Kirsten sono impulsivi, si amano e si odiano, si comprendono e fraintendono e talvolta si feriscono anche a causa del loro egoismo.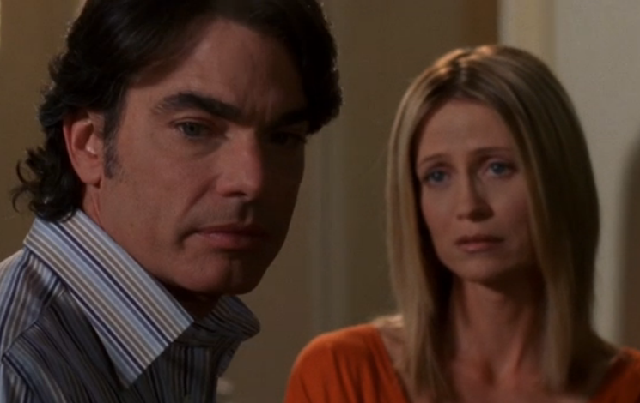 Voi siete così…profondamente, profondamente sposati.

Hailey
Dirà Hailey.
Ed è vero: loro due si comprendono più di qualsiasi altro anche solo con uno sguardo, si aiutano e si sostengono, ma questo non basta a impedire che le problematiche di Orange County entrino nelle loro vite. Traumi infantili, sorelle deliranti, vicini traditori, padri egoisti e truffatori si insinuano nella loro vita cercando di trascinarli a fondo. Il fango di Newport li unisce e li divide tanto quanto l'amore che condividono.
Qualsiasi cosa accada in The O.C. dovranno affrontare la loro società.
La normalità per loro è impossibile, li distruggerebbe e insinuerebbe il dubbio che ci sia qualcosa di sbagliato, qualcosa che non va nelle loro vite. Nonostante desiderino una vita serena che rasenti la tradizionale e ripetitiva quotidianità, con le loro stesse azioni, finirebbero infine per consumarsi.
Eppure, c'è qualcosa che li tiene uniti, che riesce a sollevarli ogni volta che sembra si stiano per allontanare: la complicità. Quando Kirsten riprende a bere a causa del domino di eventi innescato dalle azioni del padre, nonostante si senta ferita anche da Sandy e sia con lui in una evidente rotta di collisione, sarà proprio il marito a prenderla per mano a guardarla negli occhi e, con Seth, a starle accanto. Nonostante le liti e le incomprensioni Sandy trova sempre – o quasi – il momento per prendere Kirsten per mano e trascinarla in un ballo senza tempo (non a caso, per il suo carattere, ricopre anche un posto nella classifica dei papà migliori delle serie tv)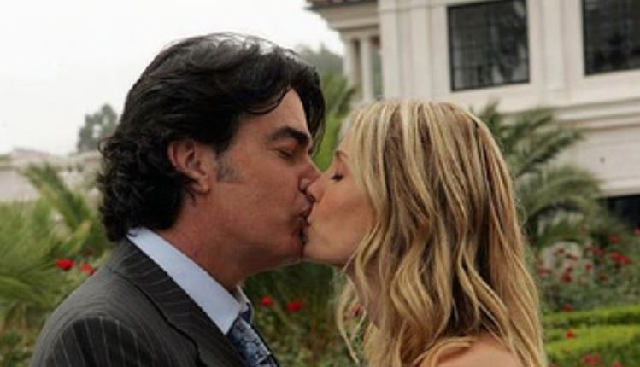 Non ho mai immaginato di poter stare con un uomo come Sandy. È solo sembrato giusto.

Kirsten
Questa è la risposta di Kirsten alla domanda di Summer. Una risposta inafferrabile, soggettiva e lontana per qualsiasi altro e che, purtroppo, non risolve i dubbi di nessuno se non di colui che la pronuncia.
Sembra che l'unico modo per risvegliare i loro sentimenti sia metterli alla prova.
Farli volteggiare sul filo di un rasoio temendo che cadano da un momento all'altro, essendo però sempre pronti a salvarli all'ultimo minuto. Paradossalmente, essendo questo l'unico modo, se Kirsten e Sandy cadessero nella totale normalità ne verrebbero consumati.
Probabilmente è accaduto. Forse proprio dopo aver lasciato che Seth e Ryan prendessero la loro strada, si sono seduti sul loro nuovo divano, circondati dalle mura di una nuova casa pronti a vivere finalmente la vita tanto desiderata, ma tanto temuta.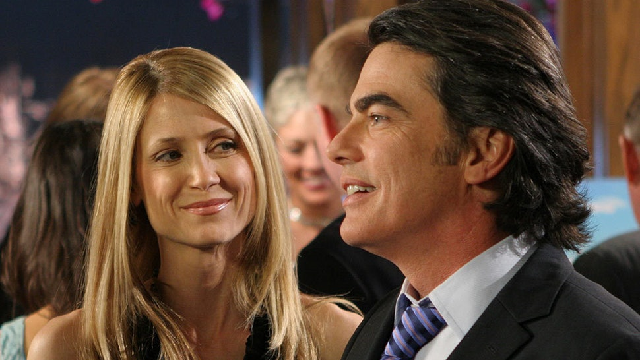 Una cosa è certa: Sandy e Kirsten Cohen sono e saranno sempre un tornado di emozioni pronte a farci sognare un amore perfetto nelle sue costanti imperfezioni e difficoltà.