Per ogni addicted presente sul pianeta esiste, indipendentemente dai suoi gusti televisivi preferiti, una particolare serie tv che lo ha consolato circa i suoi drammi durante l'adolescenza. In una fase della vita in cui il nostro cervello viene preso in ostaggio dagli ormoni, essere capiti dai nostri genitori ci risulta più difficile che risolvere un cubo di Rubik e le relazioni con i nostri coetanei determinano (più spesso di quanto vorremmo) il nostro livello di serenità. Potersi immergere in un teen drama che affronta tutte queste problematiche diventa fondamentale. Per molti la serie simbolo di questa esigenza è The O.C.
Le vicende di Ryan Atwood, il ragazzo di strada chiuso e ferito che si esprime a grugniti, e della famiglia Cohen, che adottandolo gli cambia la vita, ci hanno entusiasmato per anni. The O.C. è diventato un vero e proprio cult per tutti quelli che, canticchiando "Californiaaaa" a pugno chiuso altissimo, non si sono persi neanche un episodio.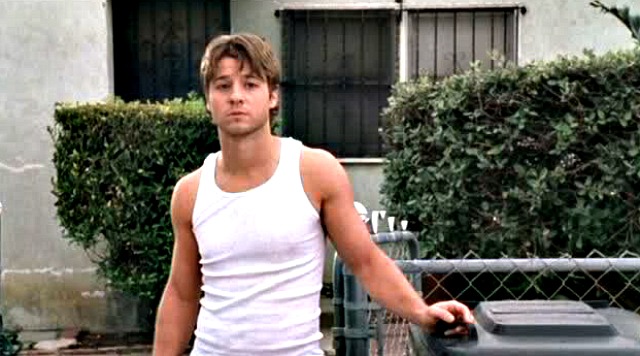 Per quanto sia una serie impossibile da sostituire, con buona pace dei fan di Gossip Girl (che sta per tornare) e One Three Hill che ci hanno provato senza riuscirci, una delle quattro stagioni trasmesse dal canale Fox è stata nettamente migliore rispetto alle altre.
Stiamo naturalmente parlando della prima stagione.
A dirla tutta, la prima stagione di The O.C. non è stata solo la migliore tra tutte le stagioni della serie ideata da Josh Schwartz, ma anche una delle prime stagioni migliori in assoluto del panorama seriale di quei tempi.
Per chi non concorda e vuole sapere il motivo di questo verdetto è presto detto: nella prima stagione di The O.C. possiamo trovare il vero sapore agrodolce dell'adolescenza. Non quello vintage raccontato in Beverly Hills 90210, né quello fin troppo näif mostrato in Dawson's Creek. Per non parlare poi di quello sfrenato e inaccessibile dei figli dell'Upper East Side di Gossip Girl, certi exploit costosi quelli della Generazione 1000 euro possono solo sognarseli!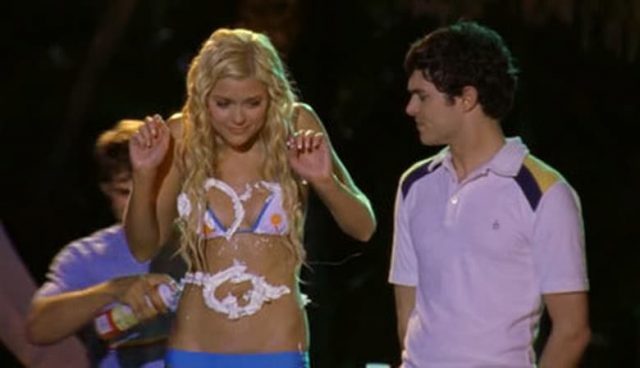 Nella prima stagione di The O.C. invece c'è davvero tutto.
C'è il disagio giovanile legato all'emarginazione personificata dal personaggio di Seth, il desiderio di ribellarsi al ruolo stereotipato che famiglia e amici hanno già scelto per noi (vedi alla voce Marissa "kamikaze" Cooper.)
Ci sono i problemi con e dei genitori raccontati in modo credibile e ci sono sia il bisogno di emergere tra i coetanei e di farsi accettare, ma anche quello di non omologarsi troppo.
Abbiamo anche le canzoni, quelle belle da morire che ti spaccano il cuore e gli amici, quelli che trovi fin da bambino e capisci che non puoi più fare a meno di loro ma anche quelli in cui ti imbatti per caso e che, nonostante le diversità, diventano parte integrante del tuo cammino.
Ci sono le droghe, il sesso, le delusioni, le liti e le feste. Tante feste. Quelle che guardi con malinconia attraverso lo schermo rimpiangendo quelle che hai vissuto tu ma anche quelle che hanno vissuto loro.
I tuoi amici dell'Orange County.
C'è la bellezza di lasciarsi trascinare da persone ed esperienze nuove e diverse che solo nell'età dell'adolescenza, così ben descritta nella prima stagione di The O.C., possono sedurci tanto.
E poi naturalmente c'è la spettacolare emozione causata dal primo amore.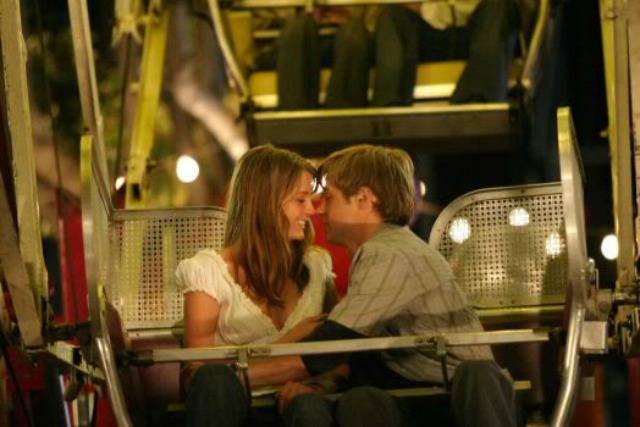 Che grazie ai personaggi di Ryan e Marissa e al loro inseguirsi e seguirsi fino allo sfinimento, al loro prendersi e lasciarsi pieno di drammi, mai come prima ci si è indelebilmente impressa nella memoria ricordandoci quanto può essere struggente innamorarsi a sedici anni.