La quarta stagione di The O.C. è diversa dalle altre. Ha assunto un tono più maturo dove i protagonisti si trovano ad affrontare i problemi legati al mondo degli adulti. Non parla più di adolescenti alle prese con i loro drammi, i temi amorosi non sono più al centro della trama. In questo modo The O.C. diventa grande insieme ai suoi protagonisti. Un'idea bella, ambiziosa e riuscita ma che non è stata capita dal pubblico adolescente che allora guardava questa serie tv. Anche perché questo rinnovamento è avvenuto con un colpo di scena distruttivo: la morte della sua protagonista principale.
E solo così poteva avvenire. Marissa era il simbolo dell'adolescenza, con i suoi drammi e preoccupazioni. La sua morte è stata simbolica.
La perdita di Marissa ha comportato la fine di una delle coppie più amate della tv. Chi non sognava un amore come quello tra la bella Cooper e il bad boy dal cuore d'oro Ryan Atwood? Guardando oggi The O.C. con occhi da adulti, ci rendiamo conto che la loro storia d'amore, seppur epica, non sarebbe mai andata avanti oltre i diciotto anni.
Anche se è difficile ammetterlo, quello che serviva a Ryan rea proprio Taylor.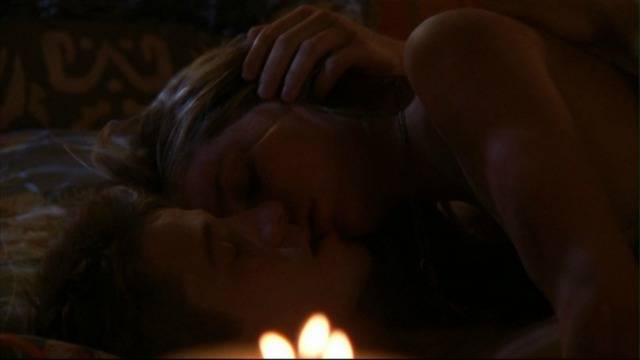 Marissa è bellissima, gentile e di buon cuore e accetta subito Ryan nella sua vita. Sembra la tipica ragazza ricca che ha ricevuto tutto dalla vita. In realtà nel corso di The O.C. viene rivelata tutta la sua fragilità mentale e caratteriale. Affronta i suoi problemi di depressione attraverso l'alcool, la droga e altri comportamenti autolesionistici. Quando si lascia trascinare da quella spirale autodistruttiva diviene egoista e incurante delle conseguenze delle sue azioni.
La chimica con Ryan era innegabile e hanno avuto dei momenti indimenticabili. Il bacio sulla ruota panoramica e quello allo scoccare del nuovo anno (ben presenti nella nostra classifica dei baci più emozionanti della serie) sono solo due dei tantissimi esempi. Marissa però era un disastro. Ryan doveva costantemente proteggerla dagli altri, da sé stessa e dalle scelte stupide che compiva. Le ha salvato la vita innumerevoli volte ma, alla fine, come dirà la stessa Taylor nell'episodio della realtà parallela:
"Non era destino che tu la salvassi"
Marissa non è mai cresciuta davvero e, soprattutto nella terza stagione, il suo personaggio era estenuante. È dura ammetterlo ma alla lunga i due non sarebbero durati e forse Ryan si sarebbe stancato dei comportamenti autodistruttivi della ragazza.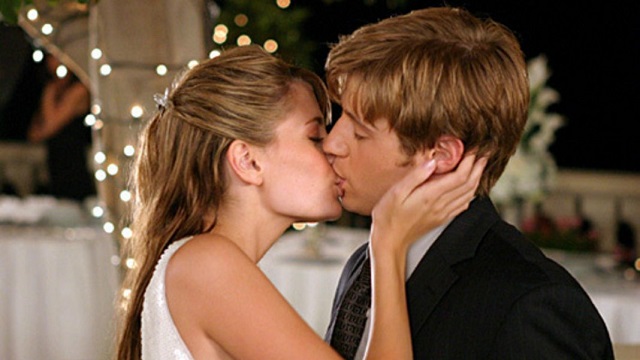 La musica cambia con Taylor. Una ragazza che era entrata nella vita dei Fantastici Quattro nel peggiore dei modi: da nemica. Aveva fatto cacciare Marissa dalla Harbor e tentato di dividere Seth e Summer (che nella quarta stagione mostrano tutte le loro fragilità). Eppure Taylor era molto di più di ciò che appariva. Si è rivelata una ragazza intelligente, comprensiva, leale ed empatica. Farebbe di tutto per le persone a cui tiene ed è consapevole delle cose brutte che ha fatto soprattutto al liceo. Ciò era dovuto principalmente all'amore che non ha mai ricevuto da sua madre e lo cerca disperatamente negli uomini che frequenta. Perché lei crede nell'amore.
E quando si innamora lo fa intensamente, sul serio, e donando tutta sé stessa.
Taylor ha un passato difficile con sua madre e il marito Henri-Michel che voleva riportarla in Francia. Lei si era opposta e Ryan l'ha aiutata a rimanere. Per ringraziarlo gli ha preparato una torta di pesche. Peaches è il suo soprannome ed è come se quella torta dicesse: ti sto donando me stessa. Il rapporto con Taylor non è a senso unico. Infatti, Taylor ha salvato Ryan dal buco nero in cui si trovava dopo la morte di Marissa. Non lo spingeva nel baratro come faceva la primogenita Cooper, ma lo ha tirato fuori con forza. Taylor è una ventata di aria fresca dopo tutti i drammi di Marissa.
Capisce al volo quello che Ryan prova senza bisogno che lui lo esprima a parole. Del resto, il bell'Atwood come conversatore non è proprio il massimo! Taylor è forte e indipendente. Un bel passo avanti per Ryan considerando che lui si è sempre dovuto occupare delle persone che lo circondano. Con Taylor non c'è questo bisogno. Non deve essere serio per forza e con lei può divertirsi e scatenarsi. Lei lo fa ridere con le sue battute e le sue trovate. Taylor tira fuori il romantico che è in Ryan e vede lati che nemmeno lui sa di avere. Tutti si sconvolgono quando Taylor dice che Ryan è divertente. Lui lo è davvero ma soltanto quando si sente a suo agio con qualcuno. Cosa che, appunto, succede con Taylor.
Taylor è determinata e non si ferma finché non ha raggiunto il suo obiettivo. Mentre lei ha bisogno di qualcuno che riesca a tenerla a freno, Ryan certe volte necessita di una spinta. Taylor è perfetta per questo. Inoltre riesce a portare Ryan fuori dalla sua comfort zone. Insomma, il Ryan Atwood della prima stagione di The O.C. non avrebbe mai scritto un poema, figuriamoci poi leggerlo di fronte a una folla di estranei. Ma lo fa, per Taylor.
A sua volta Ryan ha reso Taylor più sicura e disponibile verso gli altri. Non solo vedono il meglio nell'altro, ma si aiutano reciprocamente a valorizzarsi. Entrambi hanno aiutato l'altro a crescere e sono cresciuti insieme.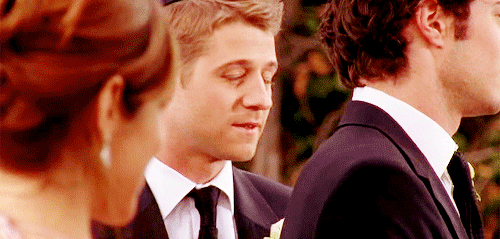 Taylor ha dato a Ryan la stabilità di cui aveva bisogno. Il loro rapporto è iniziato al di fuori delle mura opprimenti della Harbor, lentamente, e si è piano piano evoluto. I due parlano e comunicano molto, riuscendo a superare così i loro problemi. Una cosa che, con Marissa, non gli era mai riuscita. E si amano, nonostante la loro esitazione a impegnarsi.
Con Marissa, Ryan ha scoperto che cosa vuol dire amare senza freni. Il loro amore era troppo forte per poter essere soffocato ma troppo pericoloso per essere vissuto a pieno. Era profondo e vero ma destinato a consumare entrambi. Tra tutte le relazioni di Ryan, quella con Taylor lo ha fatto crescere come nessun'altra. Dopo quella tra Sandy e Kirsten, quella tra Ryan e Taylor è la relazione più matura di The O.C.
Alla fine la vera anima gemella di Ryan Atwood in The O.C. si è rivelata essere Taylor Townsend! Chi l'avrebbe mai detto?