Quando si parla di The O.C. non possiamo fare a meno di citare i protagonisti e ricordare tutte le scene più importanti o che sono rimaste nella nostra memoria. È normale non mantenere una memoria fresca su ogni singolo avvenimento della serie tv.
In questo arduo compito ci è venuta però incontro Italia 1, che durante la quarantena ha di nuovo trasmesso l'iconica serie tv. Abbiamo potuto riscoprire il ruolo di tanti attori anche estremamente famosi (qui se volete conoscere i cameo più curiosi). Basti pensare che in The O.C. compaiono sia il regista George Lucas (padre della saga di Star Wars) che il cantante Chris Brown.
Scopriamo invece oggi cinque attori che sono ricordati per più di un motivo: ruoli importanti televisivi o cinematografici, scelte di vita o anche vera e propria fama personale.
1) Olivia Wilde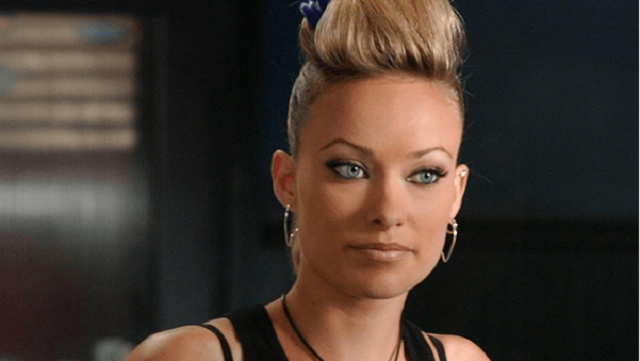 Lo sappiamo, sicuramente vi ricorderete di lei. Anche perché, detto tra noi, difficilmente si può scordare un'attrice come Olivia Wilde. Tuttavia non è tra i protagonisti e compare solo per un periodo durante la seconda stagione.
In The O.C. Olivia Wilde interpreta Alex, una ragazza tatuata che lavora in un locale di Orange County. Avrà una storia prima con Seth Cohen e poi con Marissa per un periodo mediamente lungo. Scopriamo che la ragazza ha una relazione burrascosa con la sua ex e si avvicinerà a Marissa in una delle sue tante rotture con Ryan.
La sua interpretazione rimane ad oggi una delle migliori in The O.C. e rappresenta una delle poche svolte LGBTQ dell'intera serie tv. Una piccola curiosità: l'attrice avrebbe dovuto interpretare inizialmente il ruolo di Marissa, ma per il suo carattere forte decisero di affidarle Alex.
2) Chris Pratt
Oggi conosciutissimo grazie ai film della Marvel, Chris Pratt si è fatto valere anche in The O.C.. Possiamo vedere l'attore nei panni di Ché, un attivista di sinistra particolarmente attento ai temi spirituali e ambientali.
Compare in gran parte della quarta stagione, facendo spalla con Summer nell'attivismo politico durante l'università. Tuttavia non mancherà di avere approcci anche con lo stesso Seth Cohen, con il quale crederà di essere affine a livello spirituale, mettendolo nei guai.
Per quanto il personaggio di Ché compaia per pochi episodi e solo nell'ultima stagione (la meno apprezzata), rimane impresso nella memoria per il suo ruolo leggermente fuori dagli schemi.
3) Lucy Hale
Da un teen drama dei primi anni Duemila a uno molto più recente: Pretty Little Liars. Lucy Hale è infatti una delle protagonista nei panni di Aria Montgomery. Tuttavia la vediamo anche per un piccolo ruolo in The O.C., durante la quarta ed ultima stagione.
In The O.C., rispetto agli altri personaggi sopra citati, non ha un'importanza molto rilevante. Interpreta Hadley Hawthrone e fa la sua comparsa come compagna di stanza di Kaitlin Cooper (la sorella minore di Marissa) durante i suoi anni nel college.
Quando andò in onda The O.C. era senza dubbio un'attrice emergente e poco conosciuta, a rivederla oggi è uno dei volti più famosi della serialità moderna. A farle compagnia è l'attrice Ashley Benson, un'altra protagonista di Pretty Little Liars, anch'essa con un piccolo ruolo in The O.C.
4) Paris Hilton
Qui si entra nella vera e propria fama personale, di cui Paris Hilton ha fatto la sua grande fortuna. La ricca ereditiera non è stata solo attrice ma anche modella e stilista. Pronipote dell'imprenditore Conrad Hilton, fondatore della famosa catena alberghiera internazionale.
Insomma, Paris Hilton è più famosa per il suo ruolo nel mondo della moda e della pubblicità rispetto a quello attoriale ove tuttavia ha riscosso del discreto successo. La vediamo infatti in molti prodotti, sia cinematografici che televisivi.
Per quanto riguarda la televisione, The O.C. non si fa mancare la sua presenza in scena. La conosciamo durante la seconda stagione, in un locale di spogliarelliste, dove confida a Seth Cohen di essere una donna di cultura che sta studiando per l'università. Finisce persino per dare il suo numero al bel ragazzotto facendo ingelosire non poco Summer.
Tuttavia il suo ruolo nella serie tv non va oltre il semplice cameo.
5) Jeffrey Dean Morgan
Una delle punte di diamante di questa lista.
Jeffrey Dean Morgan si prende il suo piccolo spazio di gloria anche in The O.C..
L'attore è famoso per tantissimi ruoli televisivi, seppur effimeri molte volte. Le sue partecipazioni più rilevanti sono in Grey's Anatomy, Supernatural e The Walking Dead.
Nella serie sugli zombie targata AMC interpreta il carismatico e temibile Negan (qui per saperne di più sul personaggio), uno dei villain più famosi dell'intera serie tv. Non mancano altri ruoli dell'attore molto importanti nel mondo de cinema.
In The O.C. lo vediamo impersonare il braccio destro di Rebecca Bloom, accusato di aver incendiato un laboratorio di Berkley. Un piccolo cameo che potete rivedervi nell'episodio dieci della seconda stagione.