The OC è considerato il teen drama per eccellenza. E ancora oggi, dopo ben diciassette anni dal suo rilascio, continua a coinvolgerci. Un format che Josh Schwartz, autore della serie, è riuscito a potenziare e far uscire dagli schemi, incorporando all'interno delle quattro stagioni variegati elementi.
Proprio a diciotto anni di distanza ci troviamo qui a elencare alcune stranezze di The OC che adesso possono saltarci all'occhio.
1) L'età di alcuni attori "cozza" con quella dei personaggi che interpretano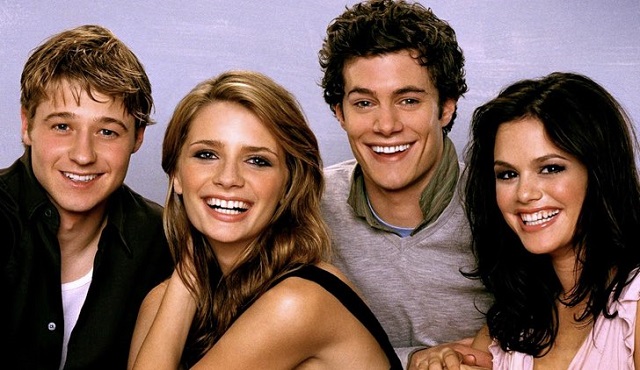 I quattro protagonisti di The OC all'inizio hanno sì e no diciassette anni, un'età che si allontana abbastanza da quella reale degli attori. Benjamin McKenzie, interprete di Ryan, all'epoca aveva ben venticinque anni e Adam Brody, Seth Cohen, ventiquattro. Tra Rachel Bilson (Summer Roberts) e Mischa Barton (Marissa Cooper) migliori amiche e coetanee nella serie, corrono cinque anni! Se facciamo un paragone con attori dei teen drama di oggi, che in molti casi hanno la stessa età del personaggio che interpretano, la differenza si nota parecchio. Il caso più evidente penso sia proprio quello del nostro Ryan, diciamocelo… non ha proprio l'aspetto di un diciassettenne.
2) Marissa Cooper non è solo un'adolescente in crisi
Marissa Cooper, anche definita la tormentata Marissa. Che cosa c'era dietro al suo tormento? Sicuramente non solo i semplici problemi adolescenziali. Più volte, anche se mai esplicitamente, viene fatto riferimento al continuo dimagrimento della ragazza e ai suoi repentini cambi di umore. Julie Cooper, sua madre, parla addirittura di un terapista, ma mai ci viene spiegato sino in fondo il reale problema di Marissa.
Se The OC fosse uscito oggi, molto probabilmente, la sua situazione sarebbe molto più definita e verrebbe fuori che la ragazza ha disturbi di personalità.
Per un paragone appropriato pensiamo alla recente Spinning Out, serie che vede la protagonista lottare contro il suo bipolarismo.
3) Rachel Bilson e la sigla di The OC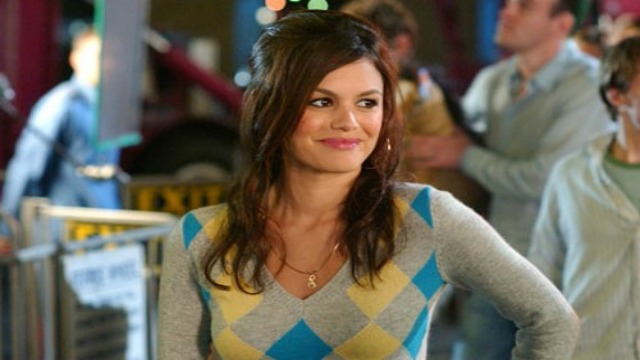 Adesso parliamo di un particolare che non può sfuggire dopo aver visto e rivisto l'intera serie di The OC. Rachel Bilson non appare nella sigla d'apertura dei primi episodi. Sembra che Summer, inizialmente, fosse stata pensata come un personaggio secondario da far apparire in pochi episodi: lo stesso valeva per Julie Cooper. Questa cosa peculiare, vista l'importanza che invece ha assunto Summer Roberts, non passerà inosservata a chi deciderà di rivedere il teen drama.
4) Kaitlin Cooper: due volti per un solo personaggio
Kaitlin Cooper, la sorellina di Marissa, lascia Newport nella prima stagione e ha solo undici anni. Nella terza stagione, quando torna a casa, è visibilmente più grande. Kaitlin viene inizialmente interpretata da Shailene Woodley (ora conosciutissima) e poi viene sostituita da un'altra attrice, Willa Holland. Questa scelta oggi è più evidente se consideriamo la non somiglianza tra le due attrici, cosa a cui le produzioni attuali fanno attenzione.
5) Scene simili tra loro
Vi giuro che nel ricordare il particolare che sto per svelarvi, mi sale il nodo alla gola. Ripercorriamo insieme l'episodio che si svolge a Tijuana. Il momento preciso in cui Ryan prende in braccio Marissa, svenuta per l'abuso di alcolici. Ora paragoniamo questa sequenza alla tragica scena della morte di Marissa… Ryan la prende in braccio e la porta lontano dalla macchina che da lì a poco esploderà. Queste due sequenze sono similissime, cambiano solo le angolazioni delle inquadrature. Adesso, ditemi che dopo l'ennesimo rewatch non l'avete notato!
Se vogliamo essere melodrammatici, proprio sino al midollo, la scena a Tijuana è il primo vero segnale del suo tragico destino.
6) Ryan e quella sigaretta da bad boy
La scena in cui Marissa e Ryan si sono conosciuti vede quest'ultimo accendersi una sigaretta e offrirne una a lei. Ce lo ricordiamo il suo atteggiamento da bad boy nel fumarla? Dà l'idea di uno che lo faceva abitualmente. La stranezza, sicuramente positiva, è che dopo questo episodio non ricapita più di vederlo fumare. Personalmente credo che sia una questione legata al politically correct che al tempo di The OC era molto più influente rispetto a oggi.
7) Canzoni che ritornano
Nel corso delle stagioni abbiamo l'occasione di sentire più volte lo stesso brano musicale, mossa che gli autori non hanno fatto a caso. Vi espongo due esempi particolarmente significativi: la canzone Hallelujah, in due versioni differenti, fa da soundtrack nel finale della prima stagione, quando Kirsten piange per la partenza del figlio e nell'ultimo episodio della terza stagione che chiude con la morte di Marissa. Il brando Into Dust di Mazzy Star viene proposto due volte, entrambe le scene vedono come protagonisti Ryan e Marissa.
8) Casa Cohen non esiste
La casa dei Cohen l'abbiamo sognata tutti, lì sembrava che il sole splendesse sempre: merito solo del clima? No. Le riprese esterne di questa favolosa villa sono state girate una volta sola e poi riutilizzate per tutta la serie.
L'occhio attento di un fan di The OC, che ormai conosce a memoria lo show, noterà questa cosa.
9) Trucchi troppo evidenti
Rimanendo in tema di dietro le quinte, è impossibile non notare il panorama che si vede dalla casetta in piscina in cui abita Ryan. Quel blu stupendo del mare, sempre piatto, sotto un cielo immancabilmente sereno. Che ci sia un artificio è palese. Infatti tutta la parte della piscina, compresa la casetta, è totalmente ricreata in uno studio e il bellissimo sfondo è in realtà un telo pitturato.
10) Le autocitazioni di Taylor
Taylor Townsend è colei che raccoglie i cocci del cuore di Ryan e piano piano lo guarisce. Ovviamente il rapporto tra i due non ha mai avuto la pretesa di oscurare la storia precedente tra Ryan e Marissa e come avrebbe potuto?
Infatti, tra Taylor e Ryan le cose rimangono poco chiare sino all'ultimo episodio di The OC. In quest'ultimo, dove per la seconda volta Ryan chiede a Taylor di rimanere amici, lei gli risponde esattamente allo stesso modo: Ryan Atwood, mon ami, sounds terrif.
The OC è una serie che ci rimane nel cuore, per certi show di qualità il tempo non esiste.
Personaggi come Seth Cohen non si dimenticano facilmente e la storia tra Ryan e Marissa ci fa sospirare, piangere e gioire come la prima volta che li abbiamo visti. Spesso mi chiedo se tra vent'anni parleremo ancora dei ragazzi di Orange County con tale trasporto, e mi dò subito una risposta positiva. Perché, nonostante le piccole incongruenze, The OC rimane un gioiello che ha ancora molto da dare a noi e alle generazioni future.