Qualche mese fa Hulu aveva annunciato di aver acquistato i diritti per un documentario su Margaret Atwood, l'autrice del romanzo da cui è tratta The Handmaid's Tale, dal titolo Margaret Atwood: A Word after a Word after a Word is POWER. Inizialmente si supponeva che il rilascio sulla piattaforma di streaming sarebbe avvenuto a novembre dello scorso anno, non molto tempo dopo l'annuncio.
Il rilascio è invece evidentemente slittato, perché non è stato se non fino a qualche giorno fa che sul profilo Instagram ufficiale di Hulu è apparso l'annuncio ufficiale:
Il documentario, diretto da Nancy Lang e Peter Raymont, è stato girato nel corso di un anno e segue la Atwood e il marito, morto settembre scorso, nei loro viaggi intorno al mondo per vari impegni pubblici. Segue la vita dell'autrice, mostrandola al lavoro sul suo ultimo romanzo, The Testaments, seguito di The Handmaid's Tale, che sia a casa o in viaggio.
Approfondisce anche il passato della donna, di cui ci vengono raccontati l'infanzia in Canada, i suoi anni del college ad Harvard, e come abbia conosciuto il marito. Tutto ciò tramite interviste ad amici, parenti e, ovviamente, all'autrice stessa.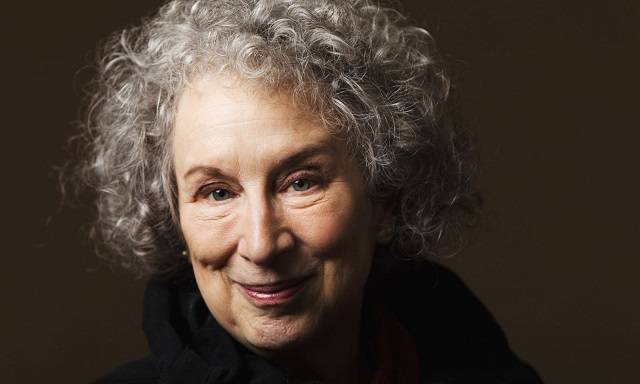 La seguiamo sul set di The Handmaid's Tale, sul quale incontra Ane Crabtree, creatrice dei famosi costumi cremisi indossati dalle ancelle nella serie (oltre che da folle di protestanti in tutto il mondo già da qualche tempo) e l'attrice protagonista Elisabeth Moss.
Vengono inoltre esplorati gli altri importanti lavori dell'autrice, la cui fama era conosciuta già prima dell'arrivo della serie. Alcuni passaggi delle sue poesie e romanzi vengono recitati dalla voce di Tatiana Manslany, ben nota per i suoi ruoli da protagonista in Orphan Black. Infine, ci vengono spiegati fattori personali e sociali che hanno arricchito tanto la scrittura della Atwood.
Non sappiamo ancora se questo documentario sarà disponibile anche in Italia. È tuttavia possibile trovarlo in DVD.