# #
È uscito in questi giorni l'attesissimo sequel di The Handmaid's Tale, il romanzo di Margaret Atwood pubblicato nel 1985 che ha ispirato l'omonima serie tv di successo. Il nuovo romanzo, che si intitola The Testaments, è ambientato 15 anni dopo gli eventi raccontati nel primo libro. La trama prende avvio proprio dai testamenti di tre personaggi femminili: zia Lydia, Agatha e Daisy. La protagonista del primo romanzo, la temeraria June, non è uno dei personaggi del sequel letterario della Atwood ma verso la fine del nuovo libro possiamo comunque qualcosa su di lei.
# #
Il primo libro, così come la prima stagione di The Handmaid's Tale, si è concluso con la coraggiosa June che veniva portata via da un camion verso un futuro incerto. Che ne è stato di lei?
Non continuate la lettura se non volete spoiler sulla seconda stagione della serie e sul libro The Testaments.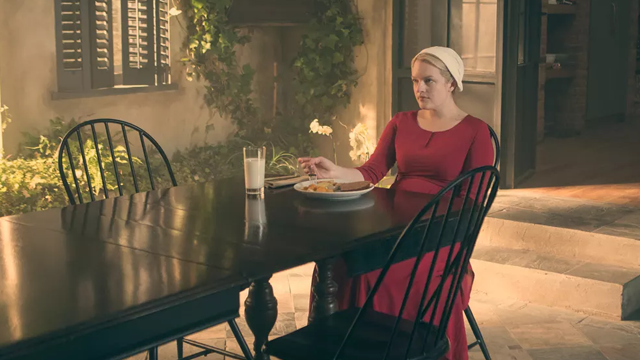 La serie tv ha cercato di rispondere a questa domanda con le nuove stagioni, mostrandoci come l'ancella sia diventata una figura importante della Resistenza nel tentativo di abbattere il terribile governo di Gilead. L'ultima stagione andata in onda si è chiusa con un cliffhanger strepitoso (leggi qui la recensione dell'ultimo episodio): la giovane ragazza è stata condotta nei boschi per la sua esecuzione, ma in base a quello che possiamo dedurre dal nuovo libro June riuscirà a sopravvivere. Non sappiamo con quale deus ex machina riuscirà a mettersi in salvo ma nel libro viene detto che alla fine è riuscita a fuggire in Canada e ha continuato a lavorare per la Resistenza.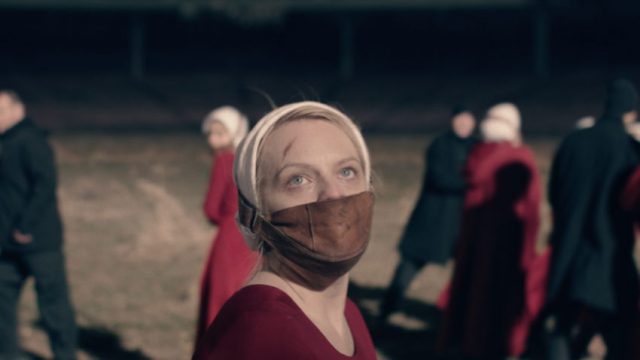 Cosa altro ci svela il nuovo romanzo di Margaret Atwood?
Leggendo le pagine del nuovo libro possiamo scoprire qualcosa di più sul passato di zia Lydia che è infatti uno dei personaggi fondamentali di quest'opera. Ma sarà possibile anche conoscere cosa è accaduto alle due figlie di June che purtroppo non sono riuscite mai a incontrare mai la loro povera madre. La primogenita Hannah è stata cresciuta dal Comandante e da sua moglie con il nome di Agatha e non ricorda nulla della sua vecchia famiglia. Nicole invece è stata cresciuta da una famiglia canadese lontano da Gilead e le è stato cambiato il nome in Daisy. Serena quindi non riuscirà mai a riprendersi la sua tanto agognata bambina.
# #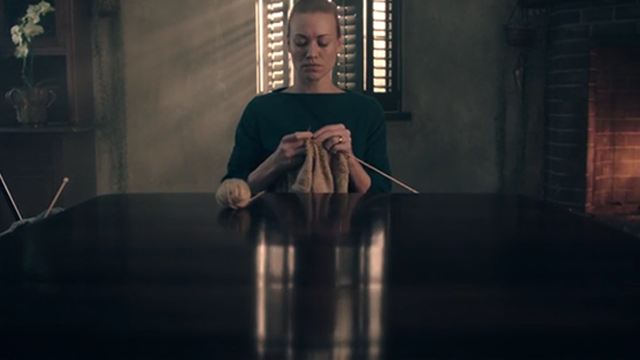 Sono proprio loro le protagoniste di questa nuova storia nella quale la Resistenza non è ancora riuscita ad abbattere il regime di Gilead ma continua ad aiutare le donne a fuggire in Canada attraverso dei tunnel sotterranei. Vedremo presto anche l'adattamento televisivo di questo libro in tv dato che è già in lavorazione una serie tv tratta proprio da The Testaments (leggi qui per saperne di più). Ma anche la quarta stagione della serie sarà sicuramente influenzata dalla trama di questo nuovo libro e ci mostrerà come ci siamo arrivati. Non vediamo l'ora di vedere cosa ci riserverà la quarta stagione!