# #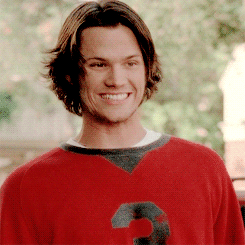 Faccia da bravo ragazzo, occhi da cucciolo, fisico da panico, capelli da tipico giovane americano, Jared Padalecki è impossibile da non amare.
Iniziando a prendere lezioni di recitazione all'età di 12 anni, la sua carriera d'attore comincia nel 1999 interpretando un personaggio secondario nel film "A little inside".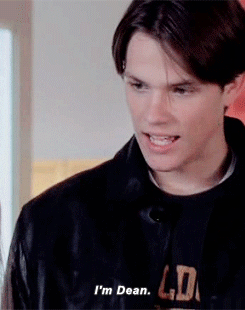 La vera ascesa verso il successo, però, comincia nel 2000 quando ottiene la parte di Dean Forester in "Gilmore Girls – Una mamma per amica". Potrei scrivere per ore di questo character spettacolare: Dean è fondamentalmente il ragazzo ideale. Dolce, premuroso, attento, altruista, sempre disponibile: ed infatti la storia con Rori finisce nel momento in cui subentra il classico bad boy che fa impazzire le donne, in questo caso Jesse.
Jared ricopre le vesti di Dean fino al 2005, il cuoi ruolo nel 2002 gli procura una nomination ai Teen Choice Awards.
Nei primi anni del 2000 lo ritroviamo in molti film realizzati per il piccolo schermo tra cui "Silent Witness", "Close to Home", ed il Disney Channel Original Movie "A Ring of Endless Ligh". Nel 2003 eccolo come bullo in un liceo nel film "Cheaper by the Dozen" (ovvero "Una scatenata dozzina"), ruolo non del tutto in linea con la sua persona –per i motivi precedentemente detti-. Qui viene richiesto personalmente dal tuo amico e collega Tom Welling (nonchè Clark Kent di Smalville).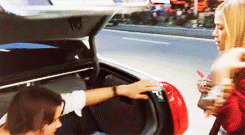 E nel 2004 rieccolo come figaccione in "New York Minute" -nonchè "Una pazza giornata a New York"-, film con Ashley e Mary Kate Olsen entrambe follemente innamorate di lui, che in questo caso è Trey Lipton.
Lo ritroviamo con un short role nel thriller "Flight of the Phoenix" ("Il volo della fenice") del 2004, al fianco di Dennis Quaid e Hugh Laurie ed inoltre, insieme con Elisha Cuthbert, Chad Michael Murray e –udite udite– Paris Hilton in …..House of Wax ("La maschera di cera") interpretando Wade. Nel 2005 partecipa ad un altro film horror, "Cry Wolf" (in italiano lo ritroviamo come "Nickname: Enigmista") in cui è Tom.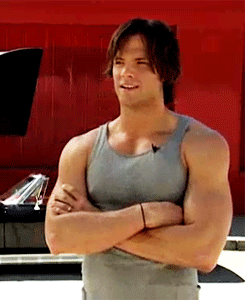 Il 2005 è stato un gran bell'anno per il qui presente ex-Dean: ottiene il ruolo di Sam Winchester nella serie tv americana della CW, Supernatural, che, così già come aveva fatto precedentemente "Gilmore Girls", gli procura un successo esorbitante. Qui, fratello di Dean -impersonificato da quell'altro super figo di Jensen Ackles-, incarna il personaggio di un cacciatore di demoni alla ricerca di quello che ha ucciso sua madre quando lui era ancora un poppante. E diciamolo, perchè ci sta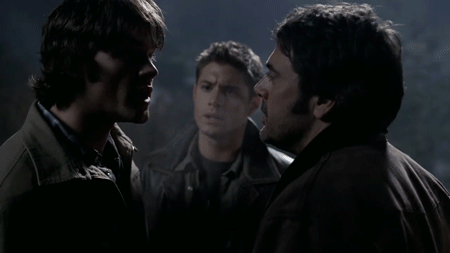 sempre bene ricordarlo, il padre dei fratelli Winchester è Jeffrey Dean Morgan (aka Denny Duquette in Grey's Anatomy, aka l'appena comparso Negan in The Walking Dead, aka altri mille ruoli).
E lo vogliamo dire che con Supernatural non ha semplicemente scalato la vetta del successo nell'ambito della recitazione ma che ha anche trovato la donna della sua vita? Ebbene sì, Sam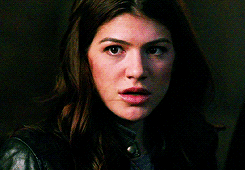 Winchester ha sposato il demone Ruby, Genevieve Cortese, da cui ha avuto due splendidi bambini.
Insomma, una carriera niente male per aver soltanto 34 anni, o no?
# #