Ho guardato tutto Stranger Things in una notte. E per quella notte ho avuto di nuovo undici anni.
Non credo sia dovuto esclusivamente ad un fattore nostalgico. L'onnipresenza di richiami generali e riferimenti diretti al genere fantascientifico soprattutto degli anni '80 è stato per molti il substrato principale dal quale è cresciuta la passione per Stranger Things, ma per alcuni si è trattata anche di una presenza problematica.
Quando ho visto il trailer, avevo in parte temuto che per me sarebbe stato soprattutto un problema che avrebbe potuto ridurre Stranger Things a una sorta di fanfiction, per quanto elaborata e di ottima qualità.
Ehm…No.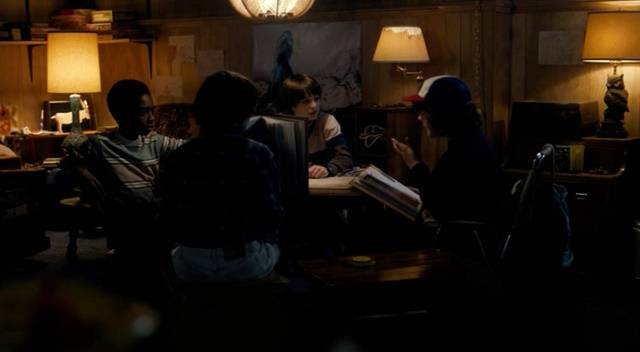 C'è qualcosa di talmente incantevole, talmente innocente, ma anche di così armonico in Stranger Things che in qualche modo lo eleva dall'autorevole coro di risonanze che lo circonda, rendendolo un bellissimo omaggio a certi tipi di storie e una modalità di articolarle che ci hanno fatto sognare. E, evidentemente, sanno ancora farlo.
Ho iniziato a guardarlo per caso una sera verso le 22.30, per poi ritrovarmi talmente rapita da questa prima stagione da vederla tutta senza quasi accorgermene, il cielo improvvisamente rischiarato dal giorno. (Diciamo che la manciata di secondi data da Netflix fra una puntata e l'altra ha contribuito ad eliminare qualunque possibilità d'interruzione).
La mia certamente non è l'unica esperienza di questo tipo: Stranger Things è una serie che si presta particolarmente bene alla maratona, e non solo perché la durata complessiva di questa prima stagione, con le sue otto ore circa, si addice a tale pratica.
Con la sua eccellente compattezza narrativa, Stranger Things sembra quasi più un film dalla durata di otto ore che una Serie. Non è un caso che gli episodi vengano chiamati "capitoli": l'impressione che dà Stranger Things si avvicina molto a quella di un libro, godibile, a seconda di gusti e necessità, sia se approcciata e assaporata lentamente, sia se considerata nella sua interezza, vedendola tutta in una volta o a ritmo sostenuto.
Dopo un inizio che per chi si dedica ai videogiochi avrà lasciato un inconfondibile sapore di Half Life, e un primo tonfo nel mare della nostalgia indotto da una partita di D&D (e un confronto frustrante con i ricordi di tutti i master infami e tutte le mosse sbagliate nelle partite che furono), vediamo come la calma cittadina di Twin Peaks…Ehm…Hawkins (Indiana), rompe il suo record almeno ventennale di idillio assoluto e inizia a precipitare in un abisso di mistero, corruzione, inganno, e tanto sano paranormale.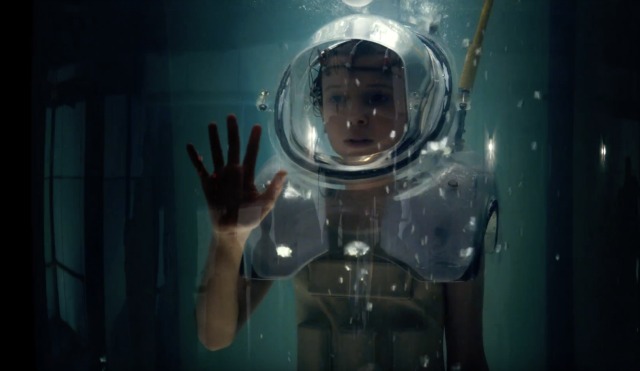 I personaggi a primo impatto sembrano rifarsi agli stereotipi indiscussi di questo genere: abbiamo l'eroico gruppo di amici (condito da interferenze causa prime cotte), la sorella rompiscatole, la secchiona, il ragazzo figo e viziato e il lupo solitario e sensibile, lo sceriffo che risolve un caso per mettersi l'animo in pace, due poliziotti pressoché inutili se non per comic relief, l'associazione governativa intenta a svolgere affari attraverso loschi mezzi, il personaggio-Cassandra, e, ovviamente, la ragazza con i superpoteri e, ospite speciale, il mostro (solo non si vedono i due liocorni, come d'abitudine).
I Goonies incontra E.T., Poltergeist, Alien,  La cosa, innumerevoli lavori di Stephen King, Nightmare on Elm Street, e chi più ne ha più ne metta, fra ammiccamenti a Star Wars, tanto Tolkien per lievitare il tutto, una sostanziosa spolverata di The Clash e il dolce è pronto.
Beh, francamente questo dolce mi è piaciuto tanto e mi ci sono ingozzata tutta la notte.
E questo non tanto per un desiderio di sentirmi di nuovo undicenne o per rintracciare riferimenti vari ed eventuali. Il motivo è anche più semplice: vedere qualcosa di nuovo che usa le formule che tanto ci sono piaciute, ma che non vediamo da un po' è davvero bellissimo.
Certo, il fattore nostalgico contribuisce a creare questo clima particolarmente accogliente, anche nei suoi momenti di inquietudine, ma credo sia uno sbaglio ridurre la magia che crea questo show alla nostalgia.
Forse, per quanto sia molto bello a vedersi, riprendere così "fedelmente" l'ambientazione di un film molto più recente (2014) quale è Under The Skin è una scelta che crea qualche fastidio più comprensibile.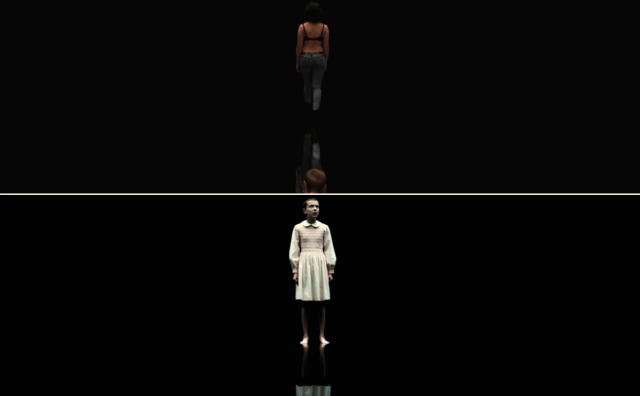 Capisco il punto di vista di chi si è sentito bombardato da riferimenti e non ha sentito che ci fosse niente che mettesse il genere sotto una nuova luce. Io li ho trovati abbastanza innocui e anche piacevoli, ma forse ho passato anche meno tempo rispetto ad altre persone apprezzando il materiale da cui trae tutti questi elementi. Forse sono meno sensibile a tanti richiami che sono sfuggiti a me e sono invece diventati pesanti e ridondanti per altri, e forse avevo anche aspettative diverse riguardo lo show.
Questi riferimenti a un genere possono essere piacevoli anche perché non ci sono altri show adesso che li sappiano riprendere con tanta grazia, con tanta abilità. E Stranger Things prende tanti ottimi elementi dal genere che omaggia (non a caso i riferimenti più evidenti appartengono ai grandi classici).