Ne abbiamo viste produrre tantissime e tutte di qualità straordinaria, che siano drama, thriller, horror o comedy, la HBO sforna gioiellini da una vita. Basti pensare a True Detective, Oz o anche Game of Thrones. Ogni volta che questa emittente ci mette lo zampino siamo di fronte a qualcosa di originale e sicuramente interessante. Come per i drama anche per le commedie abbiamo titoli conosciutissimi, non si può dimenticare la serie che ha fatto la storia e che continua a influenzarla, Sex and the City. Ma non solo, altri nomi interessanti albergano nel catalogo, molti dei quali neanche tanto poi conosciuti.
Ma ognuna di queste serie ha qualcosa da raccontare e, nonostante si parli di comedy, è necessario fare una riflessione importante. A volte bastano anche le risate o una situazione ilare per confermare quanto una sceneggiatura sia perfetta e dotata di grande valore. Così come abbiamo visto accadere per Sex and the City.
Dall'altra parte del continente americano troviamo però un prodotto un po' diverso, complice di aver fatto vincere premi su premi alla protagonista e al cast. Veep è la serie che aspettavamo da tutta una vita, internazionale e meravigliosa nella trasposizione parodistica della situazione politica attuale americana. L'attrice protagonista è Julia Louis-Dreyfus, già ampiamente apprezzata con Seinfeld. 22 nomination agli Emmy e 11 vittorie, anche solo per la fama che la precede vale la pena vedere Veep. Ma d'altronde ci troviamo di fronte a un ribaltamento delle situazioni, la serie vuole creare una realtà distopica che però purtroppo adesso sembra quasi descrivere la realtà.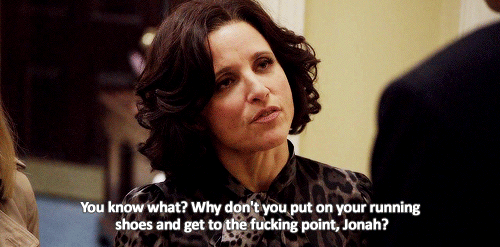 Dalla costruzione di un governo tremendamente ironico, quello di Veep, si passa a Silicon Valley. Il creatore è Mike Judge che basa molti dettagli della serie sulla sua esperienza come ingegnere. Vediamo Richard, programmatore informatico che vive insieme agli amici Big Head, Gilfoyle e Dinesh. Con i loro progetti permettono al loro padrone di casa Erlich di guadagnare sui loro profitti. Ovviamente quella che vediamo rappresentata sullo schermo è la trasposizione quasi estrema dell'evoluzione tecnologica che si sta delineando nella realtà. La serie ha puntato molto, e sin dall'inizio, su ingredienti che si sono rivelati negli anni fondamentali alla buona riuscita di Silicon Valley. Per esempio i cliffhanger molto intelligenti e la caratterizzazione realistica dei personaggi che ha permesso di creare una trama spendibile ai giorni nostri.
Il modo in cui la HBO si propone all'interno della serialità mondiale è a dir poco eccelso. Ogni serie ha la sua originalità, e nessuna si rivela uguale all'altra. I temi affrontati sono vari e tutti intellettualmente interessanti e capaci di appassionare lo spettatore.
Questo accade per una serie come Sex and the City, ma anche per prodotti che da questa si discostano molto, come Curb Your Enthusiasm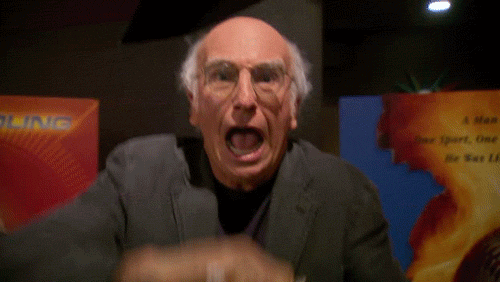 Da qui possiamo creare una sorta di fil rouge con Veep. Non tanto con la serie stessa, ma con la già citata Julia Louis-Dreyfus. Prima di diventare famosa per il suo ruolo seriale di vicepresidente, è stata partecipe anche del grande successo di Seinfeld. Il creatore di questa serie è Larry David, che da anni crea anche quest'altro gioiellino che è Curb Your Enthusiasm. Il protagonista è proprio Larry che interpreta se stesso alle prese con le sue incomprensioni, con se stesso e con il mondo. La trama viene costruita sull'arte dell'equivoco. E per chi lo ha già visto alle prese con Seinfeld sa quanto quest'uomo sappia essere artista e geniale in questo ambito.
Ed è così che le scene più intense diventano isteriche mentre le risate del pubblico diventano sempre più sentite e chiassose.
Spostandoci dalla California a New York troviamo High Maintenance Divorce. Splendida nella sua narrazione e terribilmente sarcastica nella rappresentazione dei temi. The Guy è 'il tizio' che consegna l'erba per la città entrando nelle case e nelle vite dei suoi clienti. E dobbiamo dire che la clientela non è sempre la stessa e rende così ogni puntata sempre nuova e divertente. Nell'anno passato la HBO ha deciso di investire anche in Barry, una dark comedy che segue la vita del protagonista che va a Los Angeles con l'intento di uccidere un uomo e beh, il resto potrebbe essere spoiler…
I titoli che HBO ha nel catalogo sono tantissimi, tutti estremamente originali e vari nei temi trattati. Passiamo da Random Acts of Flyness, caratterizzata da uno straordinario mix di temi, modalità di rappresentazione e grado di coinvolgimento, a Insecure, una serie che tratta temi razziali indagati nella società contemporanea.
La HBO non si ferma certo qui. Da tempo sta sviluppando una nuova comedy, They Both Die at the End prodottada J.J. Abrams e tratta dal romanzo di Adam Silvera. Siamo in un futuro vicino e tutti ricevono una telefonata che li mette in allarme. Quello sarà il loro ultimo giorno sulla Terra e ognuno reagirà a suo modo. Non sappiamo cosa aspettarci, ma i pochi elementi che abbiamo a disposizione ci fanno ben sperare. 
Da Sex and the City all'ultimo giorno sulla Terra è stato un attimo per la HBO che continua a sorprenderci e farci divertire.