5. SIX FEET UNDER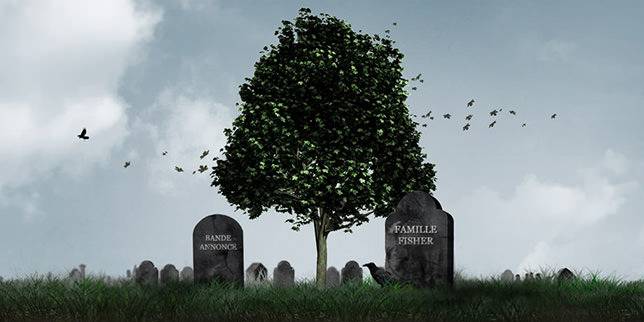 Se la vecchiaia per voi è più uno state of being, altro che state of mind, possiamo già sentire gridolini d'eccitazione all'idea di approcciare una Serie Tv che ha come protagonisti dei becchini! Vi assicuriamo che la HBO non ci ha pagati per scrivere questo articolo. Eppure ecco un'altra perla di questa casa di produzione che sa sempre come provocare riflessioni.
Six Feet Under segue la famiglia Fisher, che possiede un'agenzia funebre, in seguito alla morte del suo pater familias. I figli Nate e David ereditano l'azienda ed esibiranno quasi immediatamente atteggiamenti diversi nei confronti della morte.
Seguendo alcuni dettami tipici del family drama, Six Feet Under analizza intelligentemente le relazioni interpersonali che legano i suoi personaggi. Ma, come si può forse intuire, la morte è un tema portante in questa Serie. Six Feet Under parla della morte su vari piani, dal personale, al sociale e religioso al filosofico. La Serie Tv offre diversi stimoli di riflessione per pensare a come ci poniamo, e come reagiamo in varie misure, in presenza della morte.
L'espressione "six feet under" si riferisce alla profondità alla quale si viene generalmente seppelliti i morti (6 piedi). L'autore della Serie, Alan Ball, ci tiene a specificare che per lui l'espressione fa anche riferimento alle emozioni e sensazioni primordiali che scorrono sotto la superficie, a come cerchiamo di controbilanciare il contatto con la morte. Fra surrealismo e humor noir, la Serie si interroga sull'impatto della morte quando questa è un business, e su come noi spettatori ci relazioniamo a questo tipo di storia e alla morte stessa.
Insomma, se siete così vecchi dentro che piuttosto del catalogo IKEA vi ritrovate a guardare cataloghi di bare e a redigere testamenti, questa Serie vi risulterà certamente interessante. E se non siete ancora arrivati a quel punto siamo convinti che dovreste darle un'occhiata comunque.