3. THE WIRE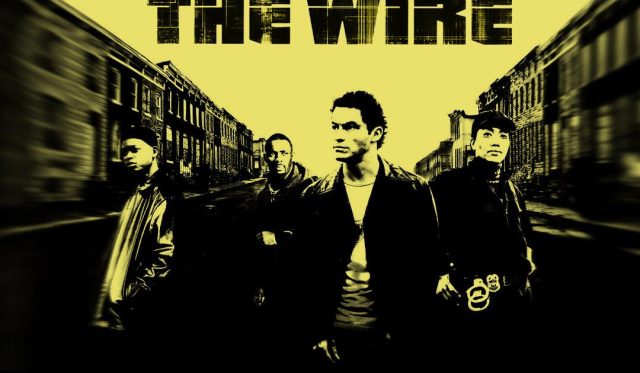 The Wire è generalmente presentata come un poliziesco, ma chiunque l'abbia vista sarà pronto a dirvi che è molto di più. L'input narrativo di questa Serie Tv sembra promettere una storia di rivalsa delle forze dell'ordine sugli orrori del traffico di droga.
Il determinatissimo protagonista, il detective Jimmy McNulty, fa pressione su un giudice affinché la fitta rete criminale che ricopre uno dei più grandi gruppi di trafficanti venga esposta, in modo da porre fine alla corruzione imperante nei tribunali che porta a una sistematica assoluzione dei criminali coinvolti. Il giudice fa in modo che venga istituita una speciale task force che si dedichi a investigare uno dei più grandi boss di Baltimora, Avon Barksdale.
E The Wire chiarisce rapidamente un aspetto fondamentale: la sua non è affatto una storia di eroici sforzi polizieschi per fermare il crimine.
Non ci sono vincitori in The Wire. Abbondano, piuttosto, i pugni allo stomaco. Lo sconforto. L'amarezza. The Wire è una storia che finisce con l'andare ben oltre il suo imput, ben oltre anche il genere poliziesco, offrendo uno squarcio critico e brutale della forza esercitata dalle istituzioni sugli individui, dei compromessi inevitabili, dell'ingiustizia irrisolvibile. The Wire è caratterizzata da un realismo spesso sconcertante. Supportata da una sceneggiatura impeccabile, questa Serie offre continui spunti di discussione, di analisi, di riflessione durante le sue 5 stagioni.
Se non vi garbano fronzoli e sentimentalismi, ma cercate qualcosa di solido è vero (e con scarsa speranza) The Wire è un prodotto di massima qualità che dovete assolutamente vedere (e probabilmente dovreste farlo comunque).