Natalia Tena è comparsa nel sesto episodio della prima stagione di The Mandalorian, nei panni della mercenaria Xi'an. Fin qui niente di insolito, anche perché il nome dell'attrice inglese potrebbe non dire niente a buona parte di voi. Ma dovrebbe, in realtà. Soprattutto in considerazione di un interessante primato raggiunto nei giorni scorsi con la partecipazione alla serie tv attualmente in onda su Disney Plus.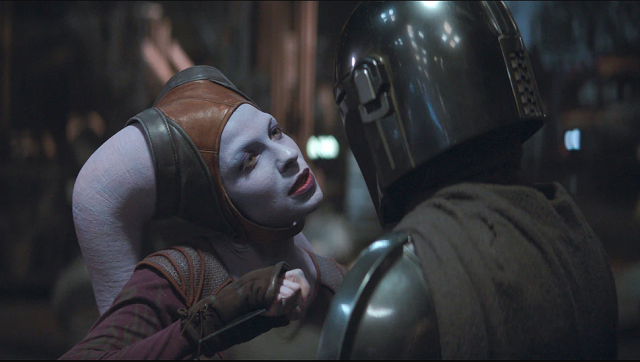 La londinese classe '84 è infatti la prima attrice ad aver partecipato a tre dei principali franchise degli ultimi anni: Star Wars (alla quale The Mandalorian è fortemente legato), Harry Potter e Game of Thrones.
Niente male, visto che il suo non è esattamente un nome di primissimo piano, ma non è difficile ricordarla in Harry Potter e l'Ordine della Fenice (2007), dove ha interpretato la strega mezzosangue Nymphadora Tonks, ruolo ripreso anche nei film successivi della saga. E lo è ancora meno se i fan di Game of Thrones ripensano a Osha, la bruta che ha contribuito a lungo alla sopravvivenza di Bran Stark dopo la fuga da Grande Inverno. La Tena ha interpretato Osha per sedici episodi, dal 2011 al 2016.
Con la partecipazione a The Mandalorian si chiude quindi una tripletta davvero interessante, centrando un record simile a quello raggiunto recentemente dall'attrice statunitense di origini cinesi Ming-Na Wen, regina dei franchise Disney grazie alle partecipazioni a The Mandalorian, a un classico d'animazione (ha doppiato Mulan) e a una serie tv del circuito Marvel, Agents of S.H.I.E.L.D. (dove ha interpretato l'agente Melinda May).
Natalia Tena è quindi in ottima compagnia, ma così come lo è il record di Ming-Na Wen anche il suo è unico. E con ogni probabilità sarà così per sempre, salvo sorprendenti inserimenti futuri nel cast di The Mandalorian.