La tanto attesa uscita di Star Wars: L'ascesa di Skywalker non sta andando come sperato e molti fan si sono sentiti delusi dal modo in cui è stata conclusa la saga degli Skywalker. A differenza della serie The Mandalorian che sta riscuotendo un ottimo successo sia tra i critici che tra i fan più duri e puri.
E tra i tanti fan che hanno criticato il film c'è anche Jake Cannavale (figlio degli attori Bobby Cannavale e Jenny Lumet nonché nipote del regista Sidney Lumet) che ha appunto partecipato al quinto episodio di The Mandalorian, The Gunslinger, interpretando l'aspirante mercenario Toro Calican.
Cannavale ha espresso il suo lapidario giudizio su Instagram:
È a mani basse il peggior film di Star Wars, un fallimento assoluto.
Un fan ha dunque domandato all'attore se la sua opinione sarebbe stata così dura se anche lui avesse partecipato al film. Cannavale ha dunque precisato: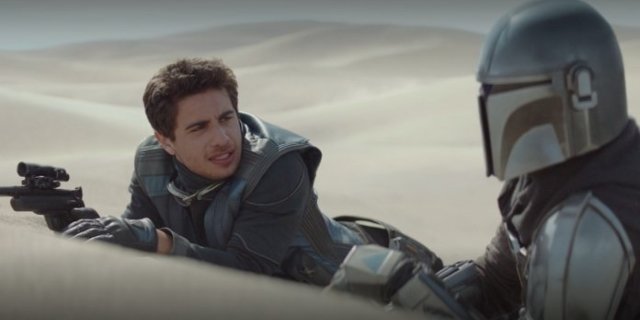 Onestamente, penso che sarei più arrabbiato. Ovviamente non posso parlare a nome del cast. Per alcuni attori questo è solo un lavoro e forse sono solo felici di lavorare. Buon per loro. Inoltre, forse alcuni adoravano il nuovo Star Wars! In questo caso deve essere stato f******mente pazzesco che abbiano lavorato su qualcosa che hanno davvero apprezzato.

Personalmente, sono stato un grande fan di Star Wars fin da quando ero un bambino. E mi sono sentito piuttosto deluso dalla pigrizia complessiva di questa nuova trilogia e anche un po' arrabbiato per il modo in cui si è appropriata del controllo dell'intero franchise dicendo di fatto 'nah, non ci piace il finale che è andato bene a tutti per decenni, cambiamolo!' Personalmente, mi sentirei depresso se fossi stato nel nuovo film di Star Wars (intendo come personaggio principale. Se fossi stato un tizio con una maschera da alieno o vai a sapere cosa, sarei eccitato… eppure).
Il finale di stagione di The Mandalorian andrà in onda su Disney+ il 27 dicembre.