# #
Saranno ben 108 le serie tv programmate in uscita su Sky in questo autunno/inverno 2017/2018. Si prevedono molte serate sul divano sotto al plaid e cioccolata calda annessa.
All'evento Upfront di Sky sono state annunciate le uscite in programmazione, ce ne sarà per tutti tra produzioni originali e acquisite.
# #
Partendo cronologicamente già da questi giorni si può citare l'inizio della serie Tin Star, con Tim Roth.
Dal 17 Novembre tornerà anche l'attesissima terza stagione di Gomorra, di cui abbiamo ampiamente parlato in questo articolo.
# #
Parlando di produzioni italiane si vedrà la messa in onda di Zero Zero Zero, serie ispirata al libro di Roberto Saviano e Sui Generi, la nuova serie di Maccio Capatonda. Con l'anno nuovo potremo ammirare anche Il Miracolo (per la regia di Niccolò Ammaniti).

Inoltre andrà in onda Django, la prima serie di genere western firmata Sky.
La grande attenzione, però, non può non passare per le Serie Tv che arrivano da oltreoceano.
Il 16 Ottobre uscirà la seconda stagione della serie popolata da troll, nani ed elfi e che vede come protagonista Wil Ohmsford, The Shannara Chronicles.
Prima uscita in assoluto il 24 Ottobre sarà quella di The Deuce in cui troviamo James Franco sdoppiato in due gemelli che lavorano nell'industria del porno.
Sky non si è fatta scappare neanche l'attesissima serie Marvel's Inhumans, di cui abbiamo avuto l'onore di partecipare all'anteprima.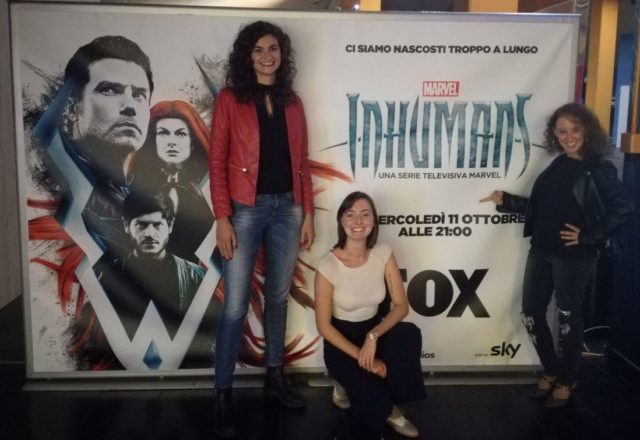 Sky Atlantic trasmetterà le nuove stagioni di Westworld, Billions, The Affair, Transparen, Mozart In The Jungle e tante altre.
Sky ha programmato una grande quantità di uscite e prime visioni Fox come Grey's Anatomy e le altre serie di produzione Shondaland, How To get Away With Murder e Scandal. E poi Homeland, The Walking Dead, American Crime Story: The assassination of Gianni Versace.
Quella di Sky sarà una stagione impegnativa per tutti noi addicted, speriamo solo in weekend di pioggia e freddo per avere la scusa perfetta, semmai ce ne servisse una!