Pochi giorni fa è stato rilasciato da Amazon Prime il trailer della nuova Serie Tv che avrà come protagonisti Tim Roth (Lie to Me) e Christina Hendricks (Mad Men): Tin Star.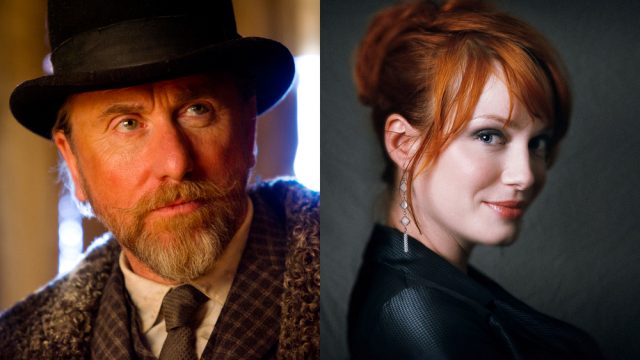 Tin Star racconterà la storia dell'ex detective britannico Jim Worth, ora diventato capo della polizia in un piccolo paese, il quale porta la sua famiglia nella piccola e tranquilla cittadina di Little Big Bear per provare ad avere una vita migliore. Tuttavia, tutto finisce quando un membro della sua famiglia viene ucciso. Jim si ritroverà a dover avere a che fare con una lobbista di una azienda petrolifera (Christina Hendricks) e il suo inquietante capo, interpretato da Christopher Heyerdahl. La Serie è descritta come una storia di corruzione dell'innocenza, di omicidi, di dolore e della logorante vendetta.
Del cast faranno parte Genevieve O'Reilly (The Honourable Woman); Abigail Lawrie (The Casual Vacancy); Oliver Coopersmith (Dickensian); Christopher Heyerdahl (Hell on Wheels); Stephen Walters (Outlander); Ian Puleston-Davies (Coronation Street); Roark Critchlow (Pretty Little Liars); Sarah Podemski (Cashing In); Ryan Kennedy (Hellcats; e, infine Kevin Hanchard (Orphan Black).
La Serie è stata scritta da Rowan Joffé (Before I Go to Sleep, 28 Weeks Later).
Nel trailer, che troverete alla fine dell'articolo, vediamo Jim arrivare con la famiglia in questa cittadina canadese e subito partono i primi scontri con gli abitanti del posto e con l'omicidio di una donna. Non tarda ad arrivare lo scontro la lobbista dell'azienda petrolifera, fino ad arrivare al finale in cui un uomo con una maschera bianca spara al poliziotto sotto gli occhi della figlia.
Tin Star sarà composta da dieci episodi che andranno in onda su Sky Atlantic nel Regno Unito il 7 settembre 2017 e in America su Amazon Prime a partire dal 29 settembre 2017. Nell'attesa vi lasciamo al trailer!