# #
Li vediamo nelle nostre Serie Tv e pensiamo che nessuno renderebbe il personaggio così bene come fanno loro. Sono molteplici gli attori che sono talmente calati nel loro personaggio che è quasi impossibile immaginare che… non era quello il ruolo a cui avevano pensato all'inizio.
# #
Tra quelli che citeremo, alcuni si erano presentati per Serie Tv completamente diverse, altri per ruoli opposti a quelli che sono finiti per diventare i loro.
Se vi dicessi che Jim Parsons, star di The Big Bang Theory (siamo vicini alla conclusione? Ecco che dice l'interprete di Leonard), aveva provato a entrare nel cast di How I Met Your Mother nel ruolo di Barney, ci credereste? Lo state immaginando? Anche l'attore in persona, nel momento in cui stava facendo il provino, ha pensato tra se e se "ma che c'entro io con questo ruolo?".
# #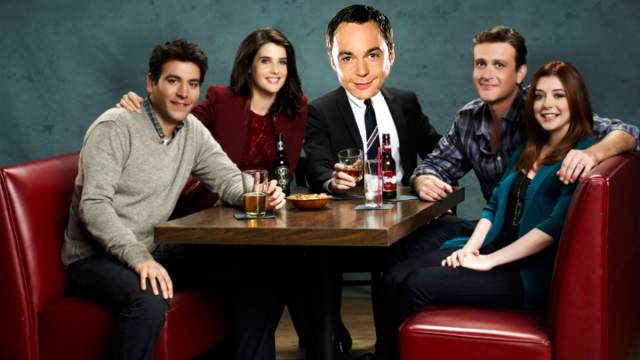 Era stato addirittura richiamato per rileggere la parte ma, per fortuna (parole di Parsons stesso) il ruolo è andato a colui che ha reso Barney Stinson l'idolo di molti, Neil Patrick Harris.
Dai provini per Girls viene fuori che Amy Schumer si era presentata per il ruolo di Shoshanna. Lena Dunham, autrice e attrice nella Serie, disse che è così che incontrò Amy per la prima volta. Fu sconvolta dalla sua bravura, dai dettagli e dalla capacità di improvvisazione della Schumer che però, non era adatta per fare Shoshanna. A detta di Lena, tutti in quella stanza pensarono che Amy Schumer meritasse uno show tutto suo.
Serena van der Woodsen invece poteva non essere bionda e Blake Lively forse non l'avremmo conosciuta mai. Il direttore del casting di Gossip Girl infatti rivela che all'inizio la produzione era quasi convinta che Serena l'avrebbe dovuta interpretare Rumer Willis, figlia di Bruce Willis e Demi Moore. L'audizione di Blake Lively però fu così convincente che non ci fu assolutamente competizione.
Emma Stone voleva essere la cheerleader che salva il mondo: la Stone si presentò per il provino di Claire Bennet di Heroes. L'attrice premio Oscar di La La Land confessa che mentre aspettava il suo turno, la ragazza appena entrata nella stanza affianco veniva riempita di complimenti e si poté sentire chiaramente il momento in cui comunicarono ad Hayden Panettiere che era lei la scelta. Una bella botta per Emma in quel momento ma si è saputa rifare.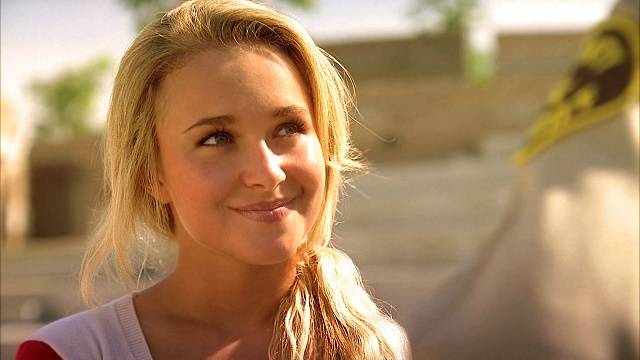 Tra gli altri famosi rifiuti spicca quello di Katie Holmes nel ruolo di Buffy in Buffy l'ammazza vampiri. L'attrice infatti all'epoca ha preferito finire le scuole superiori prima di imbarcarsi nella carriera di attrice.
Michael Keaton era invece pronto per interpretare Jack Shephard in Lost ma, appena saputo che lo show sarebbe durato all'incirca per cinque anni, si è tirato indietro lasciando il ruolo nelle mani di Matthew Fox. Chi invece ha dovuto lottare per il suo ruolo in X-Files è Gillian Anderson. Ha dovuto infatti competere con Pamela Anderson per il ruolo dell'agente speciale FBI Dana Scully. Un'altra curiosità interessante? Prima di scegliere Mads Mikkelsen per Hannibal Lecter si era pensato a David Tennant e non si esclude una sua apparizione, in altre vesti, nella Serie. 
Anche il protagonista di Breaking Bad poteva essere un altro. È stato rivelato che la AMC fino alla fine era indecisa su chi fosse il giusto Walter White. La AMC era orientata su John Cusack o Matthew Broderick mentre il regista punta i piedi per avere Bryan Cranston (fortunatamente, perché he's the one who knocks).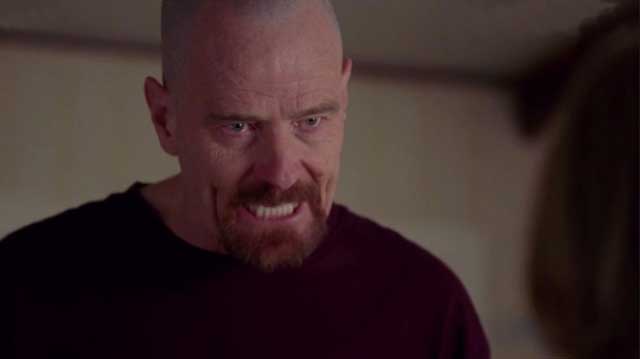 Parlare di Serie Tv e grandi ruoli e non pensare a Friends è peccato mortale. Pensare a Friends e non pensare a Jennifer Aniston e la sua Rachel è poi impossibile. Per interpretare Rachel si era presentato anche un volto noto delle Serie Tv (vista poi in Ally McBeal e Unbreakable Kimmy Schmidt): Jane Krakowski, come una marea di attori, ha fatto il provino per Friends puntando al ruolo di Rachel.
Rimanendo in tema Friends, a Matt LeBlanc era stato offerto il ruolo di Phil Dunphy in Modern Family. L'attore ha però declinato il ruolo, non sentendolo propriamente suo e lasciandolo a Ty Burrell.
Come Matt, anche a Ellen Pompeo viene offerto un ruolo senza aver fatto il provino. Come raccontato dall'attrice, il ruolo di Meredith Grey le è stato proposto dal nulla da Shonda Rhimes. Era un periodo di visibilità per lei dopo la partecipazione in Moonlight Mile. Il suo agente la chiama, le dice che c'è un ruolo per cui è stata richiesta, scritto da una certa Shonda Rhimes (quando non era ancora la Shonda Rhimes che conosciamo noi), probabilmente si fermerà al pilot, soldi facili, provaci, non ti impegnerà troppo una cosa del genere… e poi eccoci qui, 13 stagioni dopo e svariati milioni di dollari guadagnati.
Rimanendo su Grey's Anatomy, il recente casting della nostra Stefania Spampinato è particolare. Il suo spiccato accento italiano le ha fatto perdere molte opportunità finché non cercano proprio un'attrice con spiccato accento italiano per Grey's Anatomy.
Sempre da Shondaland, scopriamo che Sandra Oh si era presentata per Miranda Bailey mentre Jessica Capshaw si è presentata prima per l'infermiera Rose e poi per Sadie (l'amica pazzoide di Meredith che si fa asportare l'appendicite dagli specializzandi, ve la ricordate?). Alla fine, quasi per disperazione, la chiamano per il ruolo di Arizona Robbins.
Altri attori che si sono presentati per un ruolo e ne hanno avuto uno totalmente opposto nella stessa Serie Tv?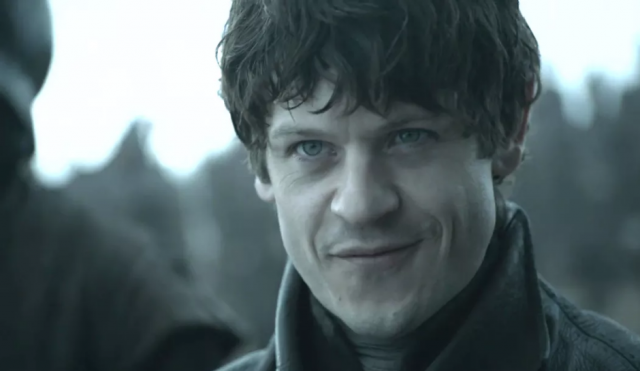 Iwan Rheon, il sadico Ramsay Bolton di Game of Thrones si era presentato per Jon Snow. January Jones si era presentata per la parte di Peggy Olson in Mad Men per poi esser scelta come moglie di Don Draper. Uzo Aduba di Orange is The New Black si era presentata per Janae e Jenji Kohan l'ha adorata all'istante, vedendola potenzialmente perfetta per fare… Susanne Crazy Eyes.
I casting per le Serie Tv sono un bell'esempio di sliding doors, di opportunità sprecate, di rifiuti sorprendenti e anche di attimi di fortuna. Dopo aver letto questo articolo, state provando a immaginare tutti questi attori nei ruoli per cui hanno fatto il provino? Roba da cambiare l'intero scenario delle Serie Tv!