Eccoci arrivati al terzo e ultimo appuntamento (per ora) con le Serie Tv poco note che vi sfido a conoscere. L'altra volta abbiamo parlato di Showtime e Netflix, oggi invece vi presento 5 Serie Tv sconosciute o quasi dell'emittente statunitense via cavo HBO.
Per chi non lo sapesse la sigla sta per Home Box Office ed è una divisione della Time Warner. È inoltre il servizio televisivo statunitense più vecchio essendo operativo dal 1972. Negli ultimi tempi HBO ha deciso di evolversi per avvicinarsi sempre più alle esigenze del nuovo pubblico, specialmente nella nuova era Netflix. Così anche il canale via cavo ha dato vita a una propria piattaforma streaming, HBO Now, e produce all'anno un sempre maggiore numero di Serie Tv e miniserie originali.
Il successo del canale è negli ultimi anni legato al successo di alcuni prodotti divenuti veri e propri fenomeni di culto come Game of Thrones, Sex and the City, Broadwalk Empire, True Blood, fino ai più recenti True Detective e Westworld. In questo articolo voglio però parlarvi di 5 Serie Tv decisamente meno famose ma sono certa che voi, da veri addicted, le conoscerete tutte, vero? 
1) INSECURE (2016 – …)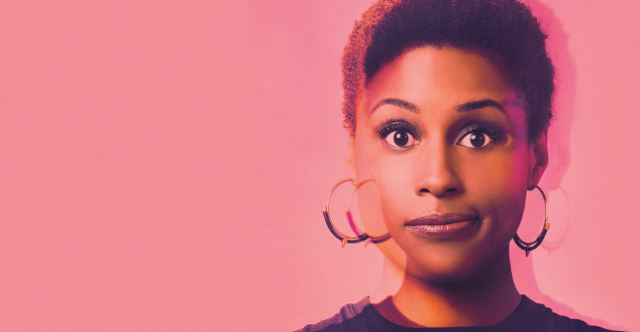 Gli otto episodi della prima stagione di Insecure (rinnovata per una terza) vedono protagoniste Issa e Molly, due giovani donne afroamericane, migliori amiche fin dai tempi del college quando entrambe andavano alla UCLA. Issa adesso lavora per aiutare i ragazzini afroamericani alle medie, mentre Molly è un avvocato in uno studio legale di successo che non riesce però ad avere successo con gli uomini.
La Serie Tv è una comedy single camera che si propone di esplorare e raccontare i problemi sociali e razziali che ogni giorno la realtà nera deve affrontare nel mondo contemporaneo.