Forse non tutti sanno che Netflix non è affatto una piattaforma recente ma esiste invece fin dal 1997 e in origine consisteva nell'offrire il noleggio di DVD e videogiochi. Il caro, vecchio Blockbuster insomma. Poi i tempi sono cambiati e il noleggio è diventato obsoleto, così Netflix per andare di pari passo con le esigenze dei nuovi anni nel 2008 ha attivato un servizio di streaming online on demand, accessibile tramite apposito abbonamento. Il 2010 è l'anno delle produzioni originali delle Serie Tv, da lì comincia l'impero.
In origine era la triade composta da House of Cards, Hemlock Grove e Orange is the New Black, poi ne sono venuti moltissime altre. L'accordo con la Marvel ha dato vita a un progetto riguardante quattro supereroi (Daredevil, Iron Fist, Jessica Jones e Luke Cage) e il loro crossover, la piattaforma è stata anche protagonista di alcuni revival come Gilmore Girls e poi numerosissime produzioni originali di svariato genere, che di anno in anno non fanno che aumentare.
L'articolo di oggi è il secondo di una trilogia, il primo riguardava le Serie Tv sconosciute del canale Showtime. Qui invece parliamo delle Serie Tv meno note della piattaforma di streaming più nota al mondo.
Se siete dei veri telefilm addicted scommetto che le conoscerete tutte, se così non fosse tranquilli c'è sempre tempo per rimediare. 
1) GLOW (2017 – …)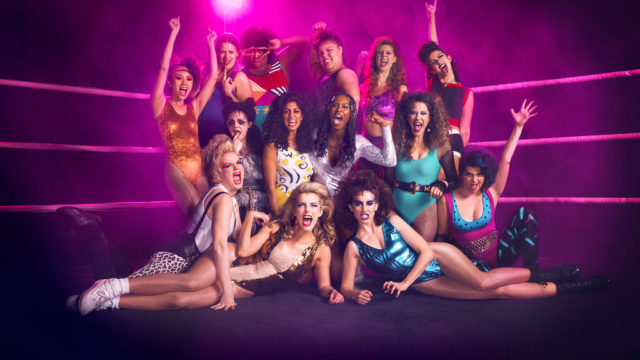 Ovvero Grandiosi Lottatrici del Wrestling. La Serie Tv creata da Liz Flahive e Carly Mensch è ambientata a Los Angeles nel 1985, protagonista della storia è Ruth Wilder, un'aspirante attrice che riceve un invito per partecipare a un nuovo programma di wrestling, appunto GLOW. A dirigere lei e un eccentrico gruppo di donne c'è Sam Sylvia, uno scorbutico regista di B movie. Sul ring Ruth si ritroverà ad affrontare anche la sua migliore amica, Debbie Eagan, ex-attrice di soap opera che è venuta a sapere della relazione extraconiugale tra suo marito e Ruth.
Un gioiellino femminista e pieno di vita, GLOW parla dell'essere donna in tutte le sue forme, parla di traguardi mai impossibili da raggiungere e di come nessun eroe esista senza il suo villain. Allison Brie e Betty Gilpin interpretano due donne molto diverse ma allo stesso tempo che sul ring trovano il proprio posto e una ragione di rivalsa.
Assolutamente da vedere !