Prima di elencare sette Serie Tv da non perdere se sei un coatto, occorre definire il concetto stesso della parola.
Coatto per la maggior parte degli uomini definisce "una persona rozza, volgare, con poco gusto per la moda". Per me è un personaggio adorabile e pittoresco che ama come me il trash, quindi potenzialmente una mia anima gemella.
Vediamo di trovare un compromesso tra la lingua italiana e quello che penso io.
1) The Royals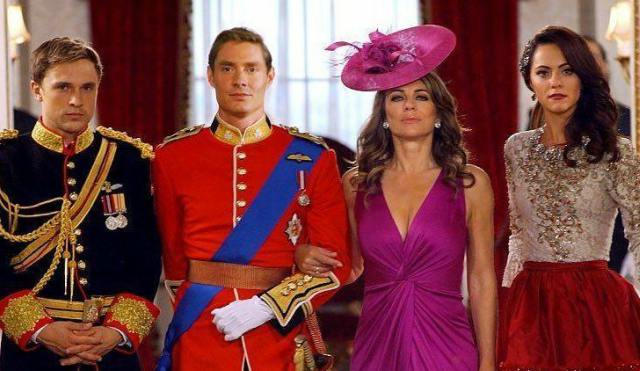 Serie Tv incredibilmente per metà britannica (cioè, gli inglesi riescono a partorire quel gioiellino di Poldark e pure The Royals, rendiamocene conto), con protagonista la casa reale inglese, ma non quella vera.
Cioè, non proprio quella vera: perché il principe Liam ha una storia con la commoner Ophelia, una specie di alter ego di Kate Middleton, la regina Helena è una versione molto sopra le righe di Lady Diana, la principessa Eleanor è la versione femminile del meraviglioso Harry.
Ma la trama, i personaggi, i plot twist assurdi e un po' scemi e la recitazione quasi sempre approssimativa la rendono una Serie Tv adatta al pubblico coatto. Quindi anche a me. Perchè, diciamolo, se le principesse Maribel e Penelope non vi hanno conquistato come controfigure di Beatrice ed Eugenie, con i loro mitici cappellini, io davvero non so a cos'altro appigliarmi.
Lo adorerete, lo amerete, non ne potrete più fare a meno.
Anche se non capierete bene il perché.