Purtroppo anche le serie tv più belle avvincenti e interessanti possono essere cancellate gettando i fan nella completa disperazione e tristezza. Spesso infatti abbiamo visto andare in fumo anni di costruzione sia della storia che dei personaggi che alla fine sono stati ridotti a un palloncino sgonfio…
Temiamo a tal punto la cancellazione delle nostre amate serie che non vorremmo arrivasse mai quel periodo dell'anno in cui in un unico giorno, come un secchio d'acqua fredda, ogni rete televisiva annuncia quali saranno gli show che continueranno a trasmettere e quali invece verranno chiusi definitivamente. Questi Hunger Games basati sul chi ottiene più ascolti fanno in modo che alcuni sceneggiatori si preparino all'eventualità di una improvvisa cancellazione.
È vero, a volte i finali frettolosi non fanno altro che peggiorare la storia portando gli spettatori a pensare che, con il senno di poi, sarebbe stato meglio lasciare la narrazione incompleta. Ma vi sono delle eccezioni, ovvero delle serie tv che pur essendo state cancellate hanno avuto un finale accettabile e soddisfacente. Si tratta di quei casi in cui probabilmente gli sceneggiatori avevano previsto – aggiungerei tristemente – il destino della loro creazione. Ecco quindi le cinque serie tv che non dovreste avere il timore di iniziare poiché pur essendo state cancellate hanno chiuso la narrazione dignitosamente.
1) The Newsroom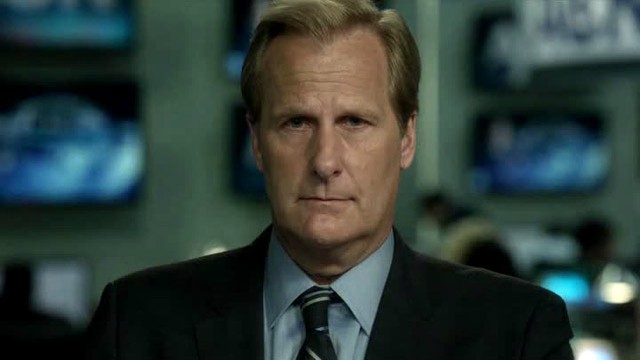 The Newsroom, serie statunitense creata da Aaron Sorkin, rappresenta come nel caso di The West Wing, il biglietto da visita del creatore e delle sue strabilianti capacità nel realizzare finali che non deludono i fan.
Sebbene la serie tv sia stata vittima della crudele cancellazione annuale da parte dell'HBO, è riuscita comunque a consegnare un finale indimenticabile.
Un finale indimenticabile, si intende, in senso positivo. Durante il funerale di Charlie le scene si alternano tra presente e passato affinché lo spettatore scopra come tutto ha avuto inizio. Ecco quindi che i flashback mostrati e mai visti prima riguardano gli eventi che precedono la prima puntata della prima stagione, eventi che catturano e che sviscerano ulteriormente la storia dimostrando quanto niente sia stato lasciato al caso.
Successivamente il ruolo di Charlie viene ereditato da Mckenzie mentre Will porta a termine il suo percorso evolutivo. Chiude definitivamente la stagione una ripresa dei volti dei personaggi che, affiancati dal conto alla rovescia prima dell'inizio di un'altra puntata di news, si dimostrano fieri è soddisfatti.