"Le ragazze fanno grandi sogni, forse peccano di ingenuità, ma l'audacia le riscatta sempre, non le fa crollare mai" cantava qualche anno fa il grande Bennato. Ma qual è il segreto di questa resistenza e resilienza femminile? Il cantautore che ha raccontato la storia di Peter Pan e dell'isola che non c'è ha individuato il segreto di questa forza ancestrale femminile: l'amicizia con un'altra sua simile, con una fedele confidente. Le ragazze si sostengono, si fanno forza, perché il mondo è oscuro e pieno di pericoli, che tu viva nella realtà oppure in mezzo a un universo violento come quello di Game of Thrones.
Due amiche, insieme, riuscirebbero a sopravvivere anche alla peggiore tempesta, al più tragico degli eventi. C'è una mistica, una formula più segreta di quella della Coca-Cola che nessuno riesce a capire, la quale fa sì che a volte due persone unite per caso stabiliscano un legame più forte di quello tra familiari.
Oggi vogliamo parlarvi di queste amicizie tra donne, di 10 legami che hanno segnato la storia delle serie tv e che hanno raccontato come due ragazze, due madri, due criminali, due guerriere possano sopravvivere nel mondo della serialità.
Da Game of Thrones a One Three Hill, ecco le 10 amicizie femminili più commoventi di sempre.
10) Tokyo e Nairobi, La Casa de Papel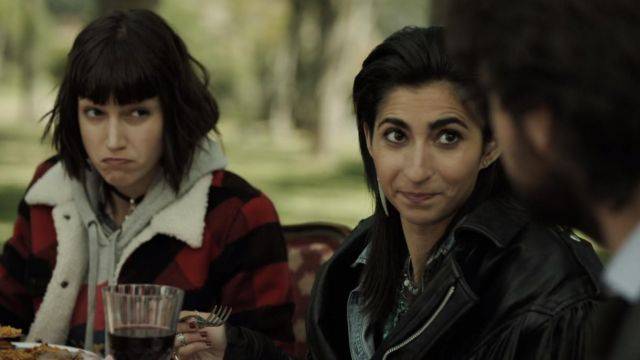 Partiamo con una coppia recentissima, una coppia di ladre. Le ragazze in questione, dannatamente sexy e dannatamente legate, sono Tokyo e Nairobi. Le due sono le protagoniste indiscusse al femminile de La Casa de Papel. Il loro legame nasce da un taglio sulla pancia di Nairobi, notato dall'altra, che vuol dire solo una cosa: gravidanza e parto cesareo. Come vedremo, la questione tornerà nell'ultima stagione, quando le fuggitive affronteranno un evento drammatico e terribile, proprio nell'ultima puntata.