Ottimo inizio d'anno per The Big Bang Theory, che stupisce con una puntata, la 11×12, decisamente sopra la media, addirittura quasi ai livelli di quelle delle prime sei stagioni. Già le ultime due erano state decenti, ma adesso riconosco la nostra The Big Bang Theory, quella che ho seguito con amore, drogandomi di puntate, per davvero tanti anni.
E il motivo per cui la puntata è tanto buona, è probabilmente che concentra l'attenzione sul matrimonio tra Sheldon e Amy.
Il loro rapporto è già stato il punto focale della decima stagione, che non a caso si è rivelata migliore sia di questa, che della settima, che dell'ottava e della nona messe insieme.
Sheldon e Amy, infatti, hanno ancora qualcosa da raccontare, a differenza degli altri personaggi, che ormai sembrano essere diventati troppo statici e stanchi.
Ma procediamo con ordine. Questa puntata di The Big Bang Theory inizia con Amy indecisa sulla scelta della sua damigella d'onore: Penny, la sua migliore amica, o Bernadette, di cui è stata, a sua volta, damigella d'onore? Sembrerebbe una sciocchezza, eppure questa scelta può rivelarsi importantissima per gli equilibri del gruppo. Specie perché Bernadette sembra essere sicura che Amy lo chiederà a lei … e sappiamo tutti come reagisce quando le cose non vanno come vorrebbe lei. Siamo sinceri, abbiamo tutti paura di Bernadette (anche se, in fondo, le vogliamo bene!).
Amy vuole evitare il discorso, mentre sono a cena da Howard e Bernadette, e chiede a Sheldon di aiutarla: stabiliranno una parola d'ordine e, quando la diranno, l'altro cambierà argomento. Inutile dire che "l'operazione" si rivela un disastro, con tanto di fuga di Sheldon. Esilarante.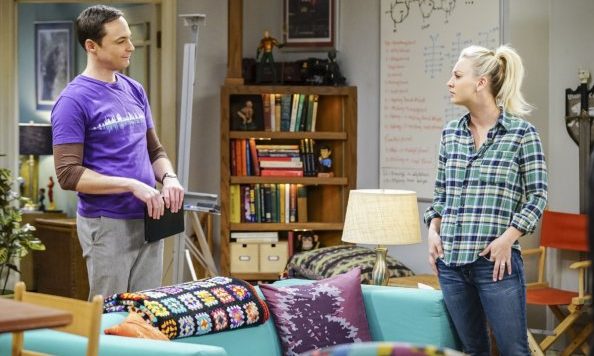 Quindi, come risolvere la spinosa questione della scelta? Sheldon propone un piano, usando un metodo scientifico: raccoglieranno dati e stabiliranno una graduatoria per decidere i compiti di ognuno. Sì, si può già intuire la catastrofe.
Inevitabile!
Insomma, da questo punto in poi la puntata è stata un crescendo di risate. Amy e Sheldon progettano dei test da far fare ai loro amici, che non ci fanno caso più di tanto perché sono abituati alle stramberie della coppia. E, in effetti, se dovessero preoccuparsi ogni volta che quei due fanno o dicono qualcosa di strano…
Anche Sheldon partecipa attivamente perché deve scegliere il testimone. Sua madre, infatti, vorrebbe che scegliesse George, il fratello maggiore, ma Sheldon non ne ha la benché minima intenzione. E quindi deve scegliere tra Leonard, Howard e Raj, i suoi tre (unici) amici.
Molto carina è anche la scena in cui Amy e Sheldon decidono di non limitare la loro scelta alle donne per la damigella d'onore e agli uomini per il testimone: in questo modo, Sheldon potrebbe anche ritrovarsi Penny come "best woman" (gioco di parole, da "best man", che significa testimone) e Amy potrebbe scegliere uno dei tre uomini come suo "damigello" d'onore. Alla fine è Howard a capire cosa sta succedendo, quando si rende conto che i due hanno dato a tutti loro un anello finto da conservare e non perdere, e da fare una simulazione della disposizione dei tavoli. Così tutti insieme li affrontano e vanno via, delusi e arrabbiati.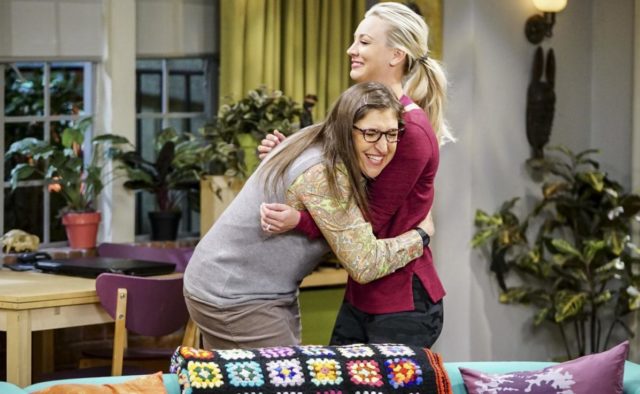 Alla fine tutto si risolve per il meglio: Amy e Sheldon compiono la scelta che, in fondo, tutti ci aspettavamo. Infatti, Sheldon sceglie Leonard e Amy Penny, dopo che questa ha finalmente ammesso di considerarla la sua migliore amica.
Tutto è bene quel che finisce bene a The Big Bang Theory? Sì, a parte che devono ancora comunicare a Bernadette la notizia … Penny, siamo tutti con te!