Per un fan di How To Get Away With Murder è sempre un giorno difficile quello dopo la messa in onda dell'episodio trasmesso negli Stati Uniti. Credo infatti di parlare a nome di tutti quando dico che se il "salto dello spoiler" fosse una disciplina olimpica noi serial addicted, probabilmente, saremmo i primi atleti a salire sul podio dei vincitori, dico bene?
Questa settimana, in particolare, chi è stato così sfortunato da aprire i profili social dei protagonisti prima dell'episodio beh … quasi sicuramente si sarà bruciato il colpo di scena a fine episodio!
Giusto per mettere le cose in chiaro, anche questo pezzo contiene spoiler sulla puntata 3×13 di How To Get Away With Murder, dunque, se non siete ancora a passo con la programmazione Americana, chiudete tutto e tornate pure a fare quello che stavate facendo prima. Oppure potete sempre leggere il pezzo scritto da Dorotea su "Gli 8 modi più stupidi per autospoilerarsi una Serie Tv", sia mai ve ne fosse sfuggito qualcuno!
Se, nonostante le premesse, state continuando ancora a leggere, allora vuol dire che avete già visto How To Get Away With Murder, quindi, bando alle ciance ed iniziamo!
Parliamo pure di Annalise, la quale non fa in tempo ad uscire di prigione che subito piazza in agenda tutta una serie di incontri segreti, riunioni private e visite a sorpresa alle autorità come se nulla fosse. Brava, complimenti Annalise, fatti arrestare un'altra volta! Come se non bastasse, inoltre, la nostra professoressa pensa bene che sia arrivato il momento di buttare altra benzina sul fuoco e infatti, quando tutti pensano che sia a casa a leccarsi le ferite, lei che fa? Tira in ballo il Grand Jury e dichiara guerra al Procuratore Generale e allo Stato di Philadelphia. D'altronde c'è chi per conciliare il sonno ricorre alle tisane rilassanti, e poi c'è la Keating che, quando non riesce a dormire, scrive lettere minacciose ai rappresentanti delle istituzioni.
Nessuno mette Annalise Keating in un angolo! semicit.
Infatti non a caso io l'ho scelta quando mi è stato chiesto di fare una lista dei miei 10 personaggi preferiti delle Serie TV (è stato chiesto a tutta la redazione in realtà, e se volete saperne di più al riguardo potete cliccare qui), ma questa è un'altra storia, dunque torniamo a parlare della puntata in questione.
Una volta presentata la denuncia, che inizialmente sembra non dare i risultati sperati, si passa al piano B che, nella sua messa in atto, vede il coinvolgimento di Frank, il quale giocando a fare l'avvocato si dimostra essere comunque più bravo di Bonnie.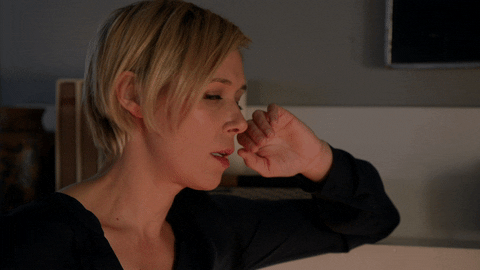 E a proposito di Bonnie, quest'anno Shonda con How To Get Away With Murder ha voluto portare sullo schermo uno dei problemi più irrisolti della storia moderna, un male che continua a fare sempre più vittime: la friendzone! Un minuto di silenzio per questa ragazza, che dopo essere stata frienzonata da Frank si deve pure preoccupare di Laurel, la donna per cui il bellimbusto l'ha mollata.
Lo so che sembra uno scioglilingua ma in How To Get Away With Murder quando cerchi di fare il punto della situazione ricollegando tutto e tutti è impossibile non far partire lo "spiegone". Credo sia molto più semplice fare uno schema della discendenza di Enrico VIII (comprese mogli e figli illegittimi!), che all'epoca aveva una vita amorosa più ingarbugliata di quella di Brooke di Beautiful.
Non ci credete? Allora tentiamo…
Facciamo finta per un minuto di stare giocando ad "Indovina Chi?", solo che questa volta i giocatori, invece di rispondere a domande come "porta gli occhiali?" oppure "ha i capelli rossi?", dovranno rispondere ad una sola e "semplice" domanda, ovvero:
Chi ha ucciso Wes?
Vedete? Non è poi così facile come sembra! Ma proviamoci lo stesso!
Allora Laurel è convinta che c'entrino i Mahoney e così anche Annalise, Connor è pronto a scommettere invece sul coinvolgimento di Annalise, mentre Oliver no; Bonnie a sua volta crede inizialmente che sia stato Frank ed, insieme ad Asher e Michaela, continua a sostenere Annalise.
Ma allora chi è che vuole incastrare Annalise?
Il primo a metterci una pulce nelle orecchie a sto giro è Asher (che io continuo ad amare sempre di più). Secondo lui potrebbe esserci Connor dietro a tutto questo e l'atteggiamento ostile e sospetto di quest'ultimo non fa altro che confermare la sua teoria (che alla fine convince anche Michaela e Bonnie).
Intanto il teatrino di Frank in tribunale ha tolto dai guai Nate ed escluso (almeno per adesso) un suo possibile coinvolgimento dell'omicidio di Wes. Alla Atwood viene infatti chiesto di consegnare alla corte tutte le e-mail, le telefonate e gli sms che ha intrattenuto il giorno in cui il cadavere di Wes è scomparso, dimostrando in questo modo che c'era lei dietro l'occultamento e non il poliziotto.
Ed anche questa volta How To Get Away With Murder ci dà lezioni di vita. Pensateci bene, con una mossa del genere si potrebbe incastrare chiunque! Se vi chiedessero adesso, per esempio, di rendere pubblica la vostra corrispondenza cosa succederebbe? Quale oscuro segreto verrebbe a galla? Forse non uno tale da andare in prigione, ma una figuraccia, quella non la eviterebbe nessuno! Nossignori!
State andando a cancellare la cronologia del vostro computer adesso?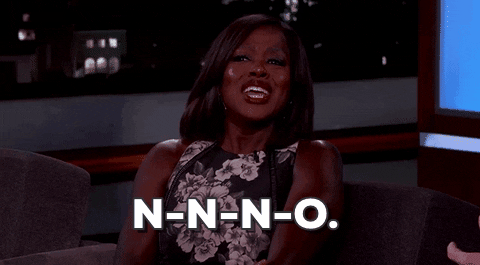 Il vero colpo al cuore, però, arriva alla fine, quando improvvisamente le supposizioni di Asher iniziano ad avere un senso. E se avesse ragione? Se ci fosse Connor dietro tutto questo casino?
In How To Get Away With Murder, però, niente è mai come sembra, perciò voglio credere che non sia veramente così. Io in primis mi sono sbagliata diverse volte (e basta leggere la recensione delirante della 3×12 per avere conferma di quello che sto dicendo), quindi non vedo perchè anche questa volta non possa essere così!
Tecnicamente non abbiamo ancora visto Connor uccidere Wes, ma abbiamo assistito solo ad un suo inutile tentativo di rianimazione. Dico bene?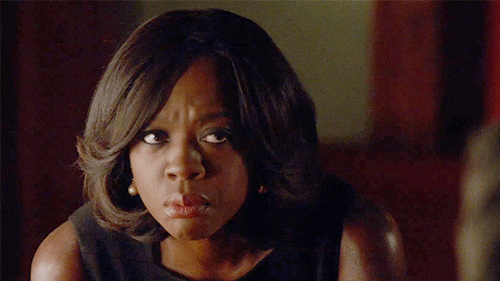 Intanto a noi povere anime non ci resta che aspettare la prossima settimana per saperne di più, ma sono sicura che anche in quel caso le idee continueranno ad essere confuse.
Forse dobbiamo puntare tutto sul season finale di due ore o – forse – dovremmo semplicemente arrenderci e continuare a vivere in questo stato confusionale come se niente fosse.  Perchè come si dice? Se non puoi uscire dal tunnel, allora arredalo!