La CBS ha deciso di dare un taglio alla sua serie estiva per eccellenza, dopo ben tre stagioni Zoo arriva alla sua conclusione.
Zoo è la Serie Tv che occupava il palinsesto dell'estate della CBS e vedeva come protagonista James Wolk nei panni dello zoologo Jackson Oz.
Per fare un breve recap, ricordo che Zoo basava il suo racconto sul cambiamento dei comportamenti di alcuni animali, che senza nessuna apparente ragione avevano iniziato ad attaccare gli umani.
Lo zoologo Jackson Oz e la sua squadra sono stati incaricati di indagare e si trovano a girare il mondo a caccia di un perché.
Tutte e tre le stagioni sono composte da 13 episodi, che in Italia sono andati in onda su Rai4 dall'Ottobre 2015 in poi.
Nella serie recitavano anche attori a noi serial addicted già conosciuti.
Primo tra tutti c'è James Wolk che nel tempo è comparso in Mad Men, Happy Endings e Shameless.
Un altro di questi è Nonso Anozie, che in Game of Thrones interpretava il principe mercante di Qarth e uno dei tredici.
Inoltre era l'uomo che voleva farsi sposare dalla Madre Dei Draghi, Daenerys Targaryen.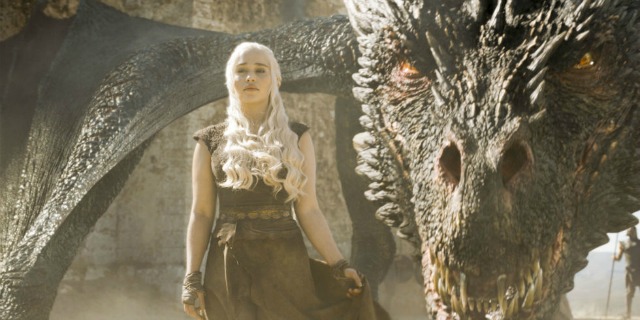 Possiamo citare anche Kristen Connolly, che ha partecipato nel tempo ad alcuni episodi di diverse Serie Tv come The Good Wife, Life On Mars, Nurse Jackie e Houdini. La parte per cui la conosciamo meglio, tuttavia, è quella di Christina Gallagher in House of Cards.
Zoo è quasi sicuramente stata cancellata da CBS a causa dei pochi ascolti e il poco interesse da parte del pubblico. Le prime due stagioni erano state piuttosto seguite, ma la terza stagione ha subito un forte calo degli ascolti.
Il finale della terza ed ultima stagione, che è andato in onda il mese scorso, è stato seguito soltanto da 2.8 milioni di persone con un rating dello 0.5 nel target di spettatori dai 18 ai 49 anni.
La terza stagione ha subito un ribasso di più del 40% di ascolti rispetto alla stagione precedente, direi che non ci si può stupire della scelta di CBS, no?